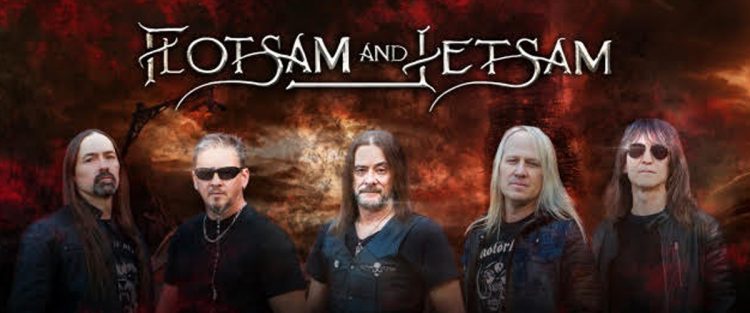 Dragon Fire:  Singles Special – Flotsam & Jetsam, and more – 15||04||21 
---
There have been so many singles popping up, all over the place, that we've decided to dedicated the whole of this Dragon Fire to them. There's some bigger ones and some smaller ones in here,but they're all brilliant in their own right. Hope you enjoy!
---
Withered – By Tooth In Tongue
---
Kicking off our list are Withered, blackened death metal from Altlanta, Georgia.
Their single, By Tooth In Tongue, comes from the album Verloren (we're not sure if that translates as "lost", "wasted", or "defeated"..? SDM). It's due out via Season Of Mist Underground Activists on June 25th.
As well as the video to the right, you can buy the single from their Bandcamp page.
---
---
Started as a side project by members of death-metallers All Consumed, Wrath Of Man are getting ready to unleash some serious riffage with their new single, Drowned In Rot.
Again, this available to buy from their Bandcamp page. As far as we're aware, this is a stand-alone release, but it does sound like their might be more gas in the chainsaw here. Check it out!
---
---
Fellow Northerners, Trendkill are also getting ready to put out their next single, Obsession on April 30th.
It's taken from their approaching album, Struck From Existence, which they've been cranking away at under the guiding hand of Unearthed Music.
While that single is still to be released, you can check out it's predecessor, the album's title track to see what your getting into.
---
Artillery – Turn Up The Rage
---
Meanwhile,Danish thrash legends, Artillery, are also moving on to the second single from their tenth album (simply titled X).
Turn Up The Rage, as seen in the video on the left, follows In Thrash We Trust. Both tracks are available as digital singles, with the full-length coming out May 07th on Metal Blade. Pre-orders are available on the label website.
---
Hiraes – Under Fire
---
At the other end of the timescale, Napalm Records are preparing to release the debut long-player from melodeath Germans, Hiraes.
Their single, Under Fire, lives up to its title, accompanied by a video with more than just a little pyro.
Essentially Dawn Of Disease with a stolen Critical Mess vocalist, pre-orders are up here.
---
Desaster – Learn To Love The Void
---
Sticking with Germany (and why not?) the filthier countrymen in Desaster are all lined up with Metal Blade for album number nine, Churches Without Saints.
With drool-inducing selection of vinyl pre-orders, its first single, Learn To Love The Void, makes no secret of what it's all about; blackened death-thrash, raised in the old school of metal.
---
---
Some say your never to old for rock n roll, and Endless Chain's self-confessed late bloomer, Timo Mölsä, looks set to prove it.
The Nothing More single , taken from Forthcoming Past, is a monstrous melodic metal number, along the lines of Soilwork and In Flames.
The album is out June 25th on Rockshots Records. 
---
---
Finally, we would be remiss to not mention a new song from Phoenix titans, Flotsam & Jetsam.
With their next album, Blood In The Water due to be let loose by AFM on June 4th, they have smashed into action, raising awareness, and the bar, with first single, Burn The Sky.
As we expected, it's an absolute beaut. A band who can, basically, do no wrong.
---
…And because we love to spread new music…
---
You didn't think we were going to leave out some cracking new tunes, just because you can't buy them, did you..? C'mon! Until next time…
---
DETAILS
Artist: King Witch
Track: Children Of The Sea
Release: Worship The Riffs (EP)
Release date: TBC
Genre: Doom metal
Label: Listenable Records
---
DETAILS
Artist: Wolfheart
Track: Aeon Of Cold (acoustic)
Release: Skull Soldiers (EP)
Release date: 05th March 2021
Genre: Melodic death metal
Label: Napalm Records
---
DETAILS
Artist: Genune
Track: Eastern European Discontent
Release: Inert & Unerring (album)
Release date: 25th April 2021
Genre: Post metal
Label: Loud Rage Music
DETAILS
Artist: Bólido
Track: MIG Alley
Release: Against The World (album)
Release date: 15th June 2021
Genre: Heavy metal
Label: Fighter Records
---
Dragon Fire: Singles Special – Flotsam & Jetsam, and more – 15||04||21
---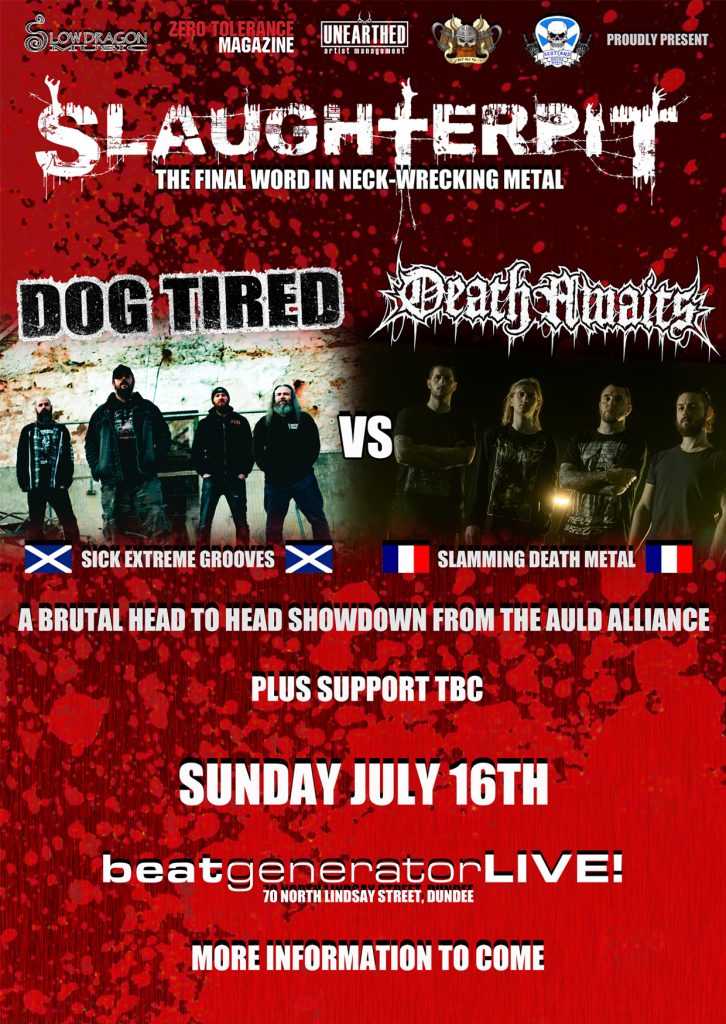 ---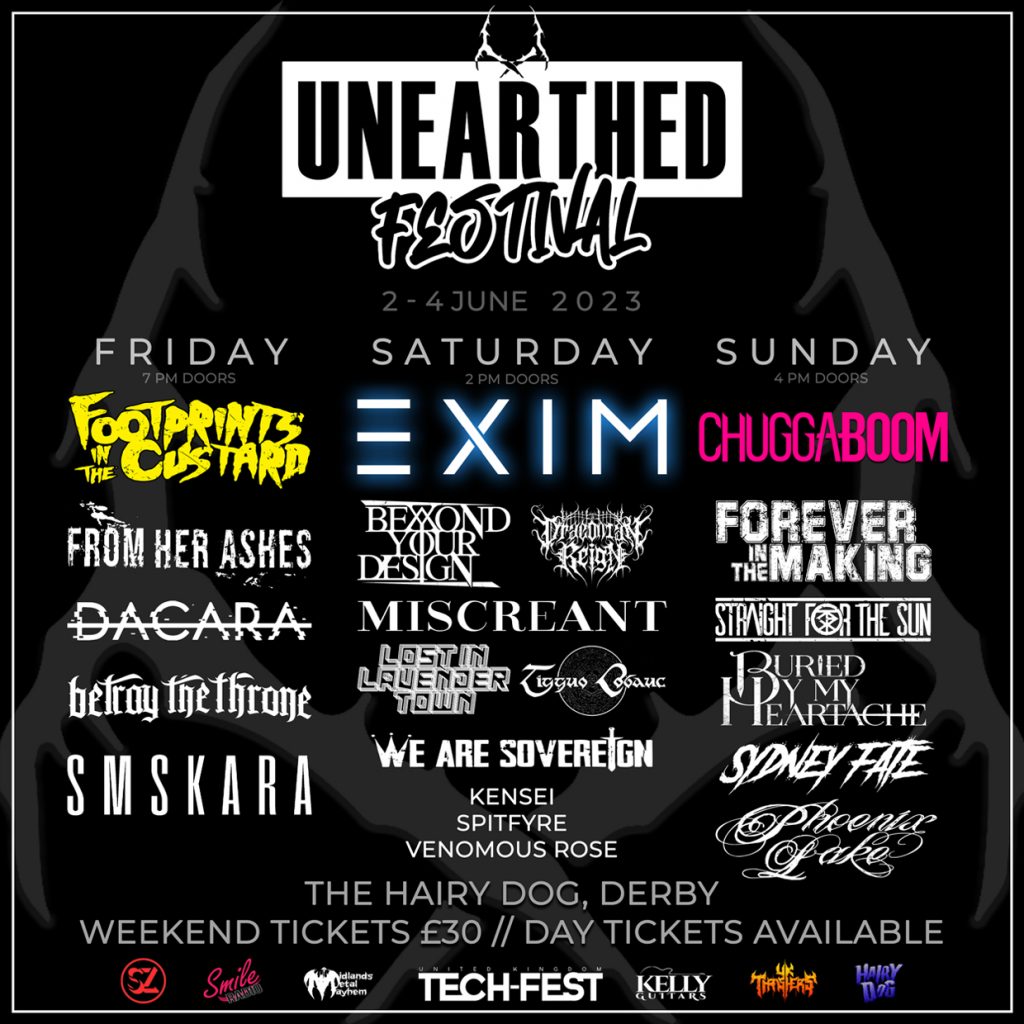 ---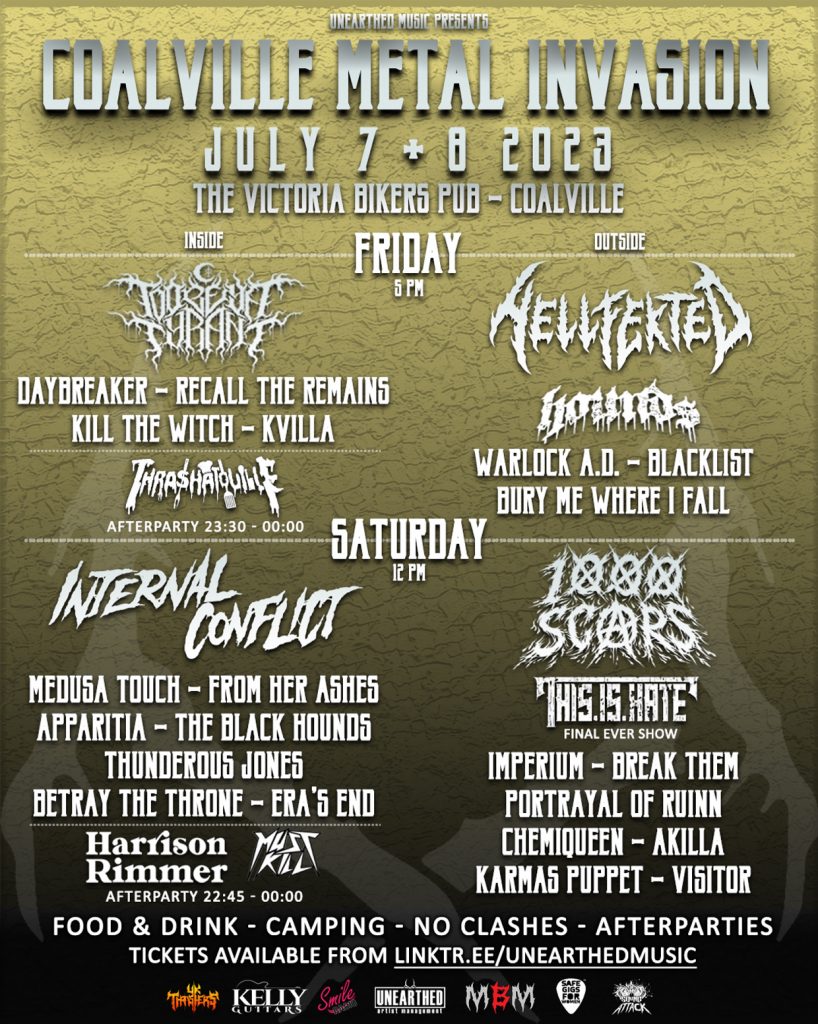 ---