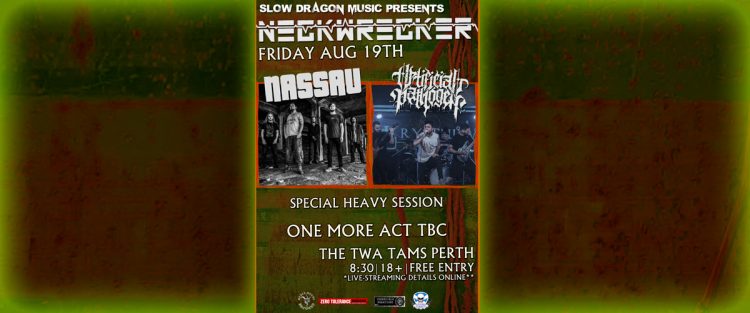 Neckwrecker Special Heavy Session
---
We've only been back at the Neckwrecker for one month, but we're already jumping to extreme sounds for the August 2022 edition!
On Friday August 19th, we will be hosting an all death metal session of Neckwrecker, live at The Twa Tams, and streamed online. There are already two fantastic bands hooked up for this. As with the July event, though, the opening slot is being retained for fresh meat! If you are death metal, or DM adjacent, please hit us up at slowdragonmusic@gmail.com to apply!
Taking top slot, we have the winners of SDM's first Metal 2 The Masses: Scotland (2021), Nassau! They did some serious face-melting, both in M2TM, and on stage at Bloodstock. This is no straight up death metal band! They like to bend the boundaries, so you can expect some interesting twists and turns during their set. Reggae rhythms are very likely to make an appearance…
---
---
We also have a whole heap of death metal slam, from Glasgow's Artificial Pathogen. These guys are as brutal as it comes, and feature all the bells and whistles of modern DM. Perth locals may recognise drummer, Ruaridh Flavell, who previously performed with Aphotic, Shattered Horizons, and Operation Cunt Destroyer. Give him a warm hometown welcome!
---
---
UPDATE: Kakihara added as guest support!
Proving that metal never sits still, this Edinburgh crew blend death metal and post metal into a visceral display. Only formed in 2018, they already have their own defined sound. They have also started to march onto some great bills, alongside the likes of Pound, Portrayal Of Guilt, & Betray The Throne. It looks like they're set to rise, so catch them now!
---
---
We're starting to line up a chunk of awesome shows for the rest of the year! Check 'em out below:
Friday August 19th – Neckwrecker death metal https://www.facebook.com/events/781094489723632
Friday September 23rd – Hordes X warm up – https://www.facebook.com/events/679771283416892
Friday October 14th – Neckwrecker: More info soon https://www.facebook.com/events/511514430757448
Get onto those links and hit the "going" button, whether you're joining us at The Twa Tams, or moshing it up on your sofa. More details are in the works, and we have some killer acts ready to be announced. For now, however, smash these dates into your diary, and spread the word! Let's get things nice and loud for the 2nd half of 2022!!!
Neckwrecker events are FREE, both in the venue, and to watch online. However, we really do need your support, so please feel free to drop something in our bucket at the gigs, or via the link in the button below:
---
PLEASE DONATE TO HELP US HELP HEAVY UNDERGROUND MUSIC

---
*All shows sponsored by Zero Tolerance Magazine, Scotland Rocks Radio, Black Metal Brewery, & Inkredible Kreations.*
Remember to follow us on Facebook, Instagram, TikTok, and Twitter to keep to date on all Slow Dragon Music, Neckwrecker, Hordes X, and Metal 2 The Masses: Scotland news, wherever it happens. Lots of lovely updates are just around the corner…
---
READ MORE ABOUT NECKWRECKER ON SLOW DRAGON MUSIC
---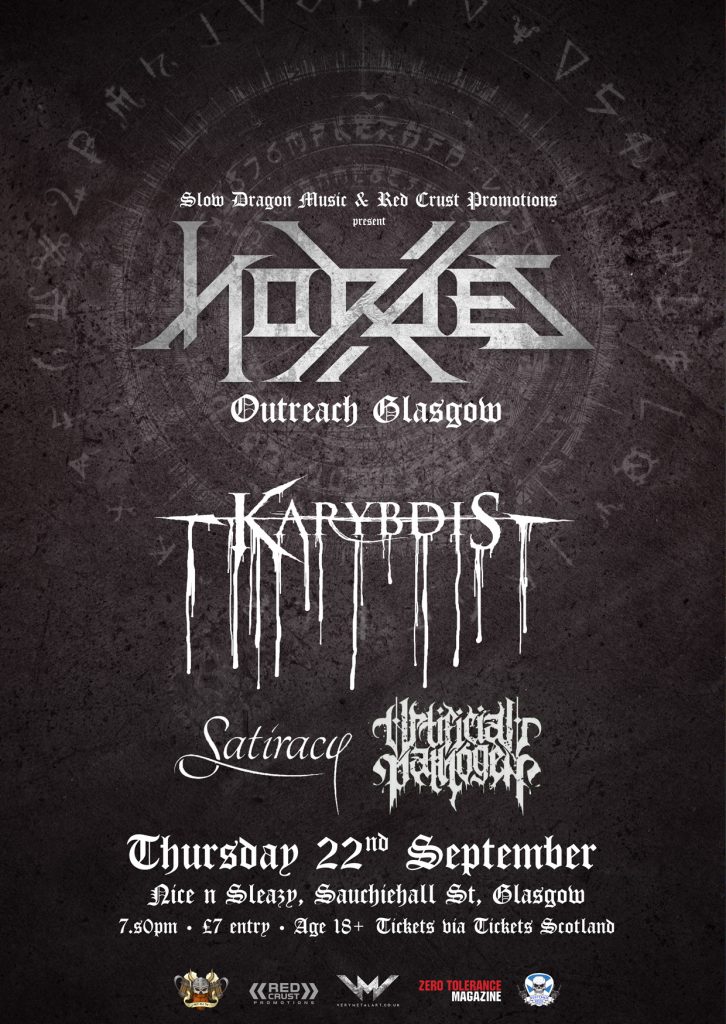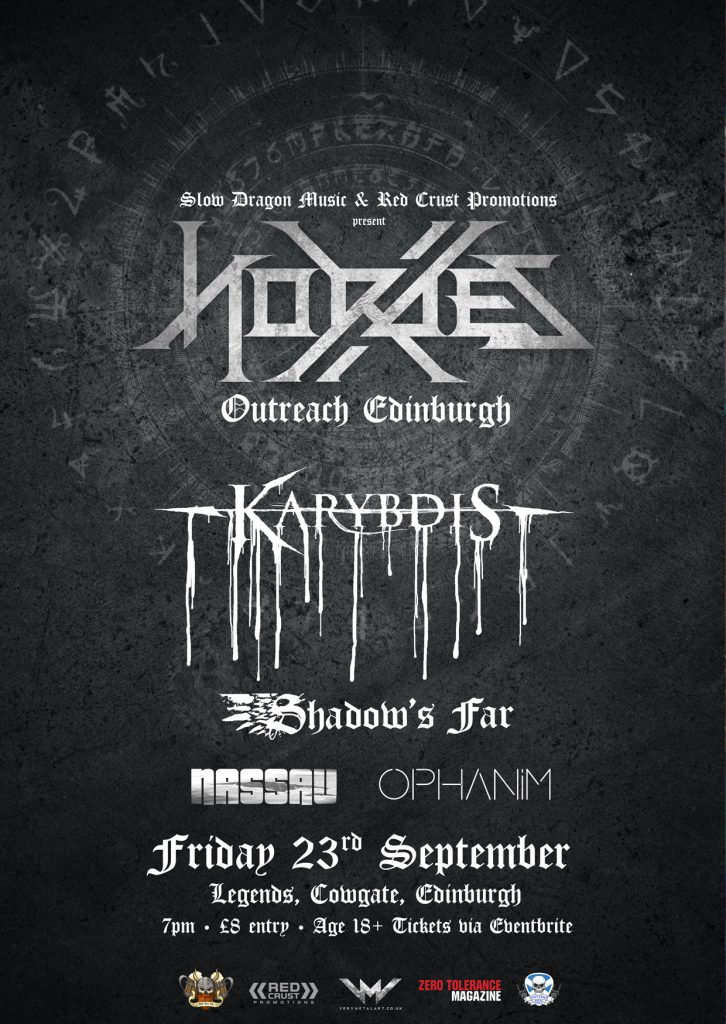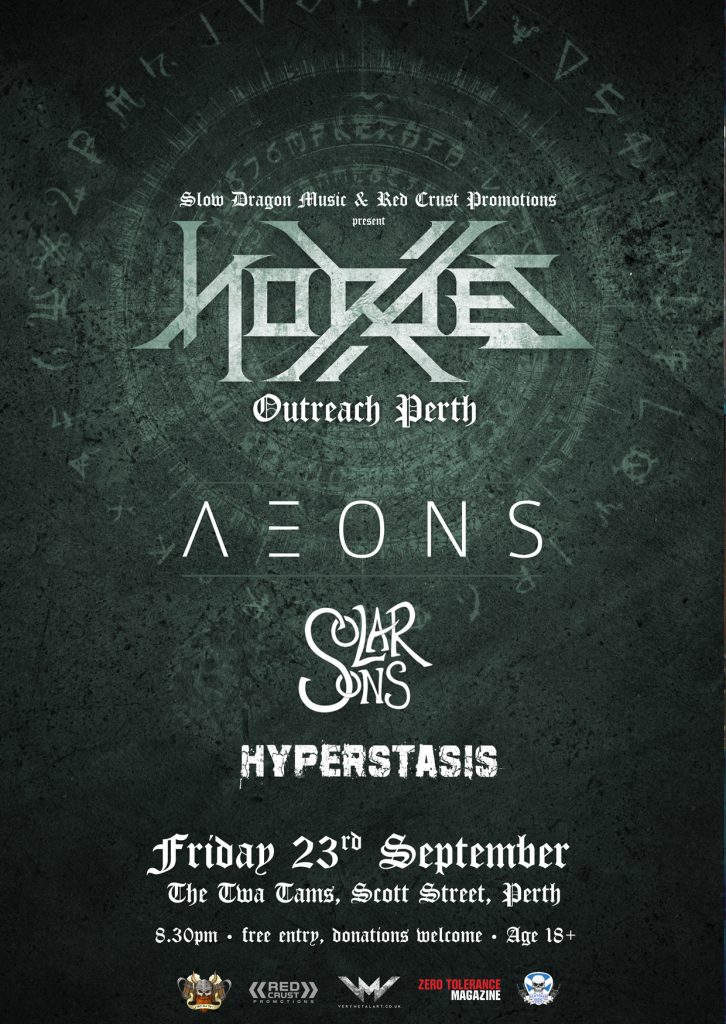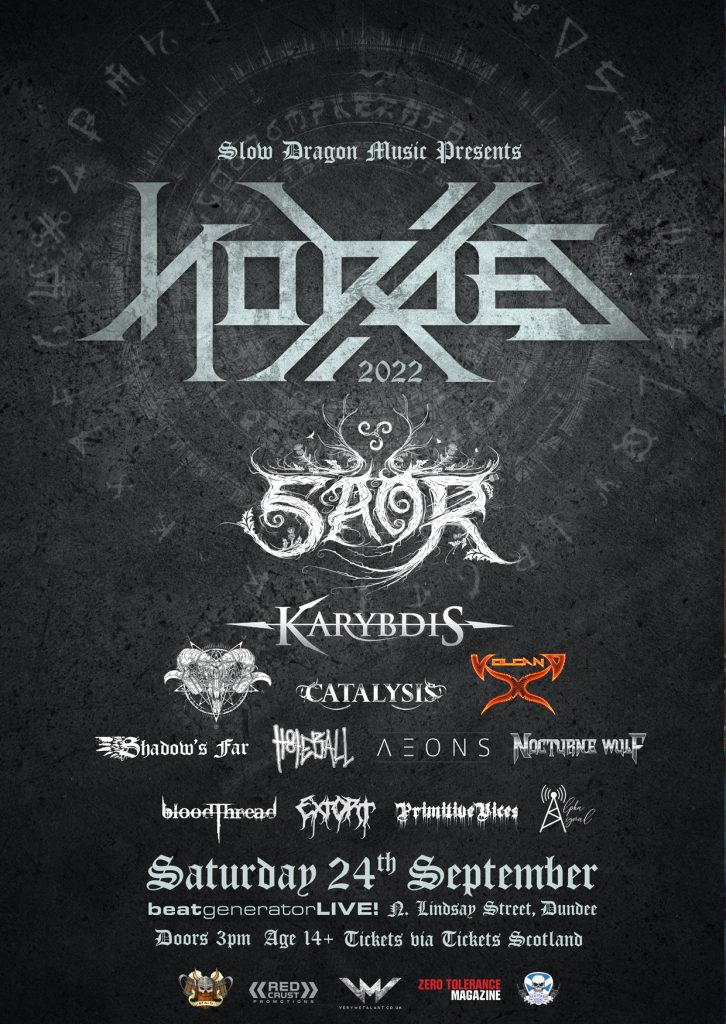 Neckwrecker Special Heavy Session