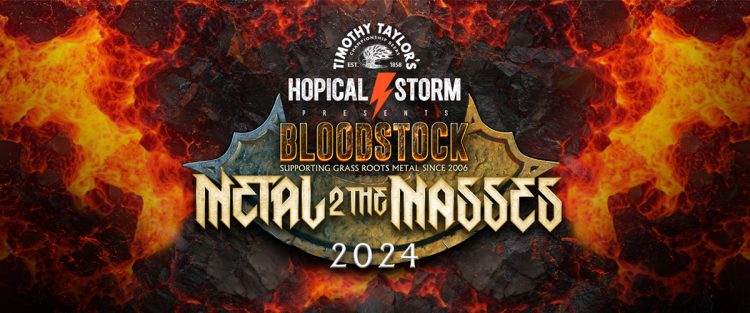 M2TM Scotland 2024
---
Slow Dragon Music is taking on Bloodstock Festival's Metal 2 The Masses for Scotland once more. Band applications are now open.
If you are unfamiliar with the initiative, every year, events are held around the UK and several other countries, featuring emerging, heavy music artists. From these shows, one band from each region is selected at Grand Finals, and will appear at Bloodstock Open Air. As a community raising the profile of the acts taking part, talking across international borders, it is a pretty formidable advantage. Check out the current list of regions here. 
We have the Scottish Grand Final now locked in. Again, we're headed to the capital's premier metal gig and club venue, La Belle Angele. Put May 18th in your diaries, now! The whole day! We're gonna be bringing you a heap of participating bands and guest headliners, and it's early doors in order to cram them all in. Limited blind bird tickets are now on sale at reduced price. They went pretty quick last year, so get 'em while you can, right here.
Like our previous three years at the helm, we'll be aiming to get out to your communities, rather than basing the initiative in one town. Heats and Semi-finals will take place around Scotland, and interest from artists will influence where. Bands who want participate, email slowdragonmusic@gmail.com with your location, and links to audio/live video.  
---
Event details
---
Metal 2 The Masses: Scotland 2024 – Grand Final
Venue: La Belle Angele, Hastie's Close, Edinburgh
Date: Saturday May 18th
Doors: 2:30pm
Ages: 14+ (under 16s accompanied by an adult)
Entry: BLIND BIRD £10 + booking fee [Standard advance £12 + booking fee/On-the-door £15]
Artists: TBC – Finalists plus guest headliners
Ticket link: https://www.eventim-light.com/uk/a/64e4bd9fe21f656bd75a0c93/e/653cd3cec316264735e11519
Facebook event page: https://www.facebook.com/events/702687605153803/
---
READ MORE ABOUT METAL 2 THE MASSES: SCOTLAND ON SLOW DRAGON MUSIC
---
JOIN THE DISCUSSION ON THE SLOW DRAGON MUSIC DISCORD SERVER
---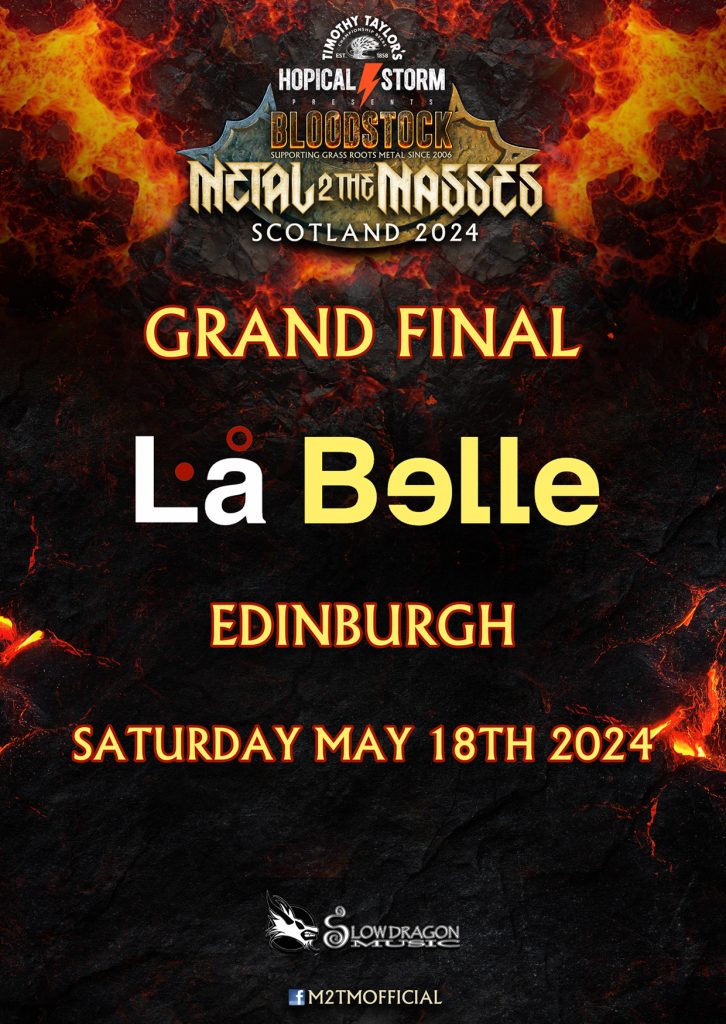 ---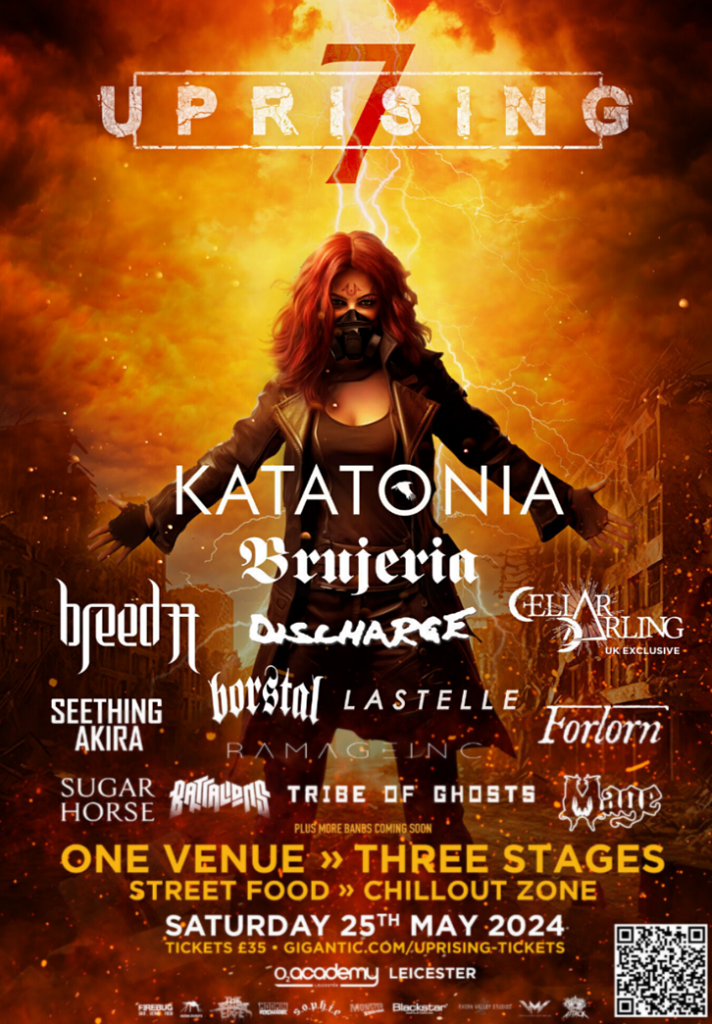 ---
M2TM Scotland 2024
---