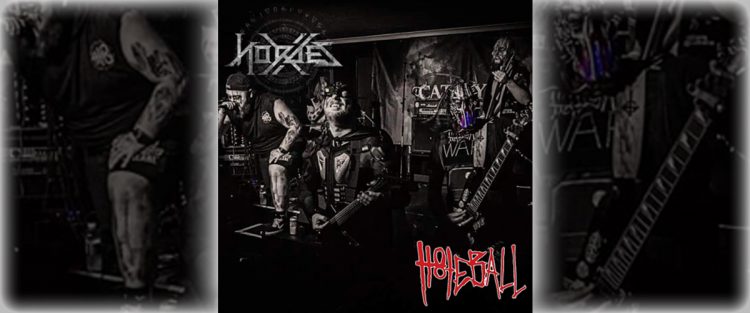 Forked Tongues: H8teball – Hordes X 2022 interviews
---
At Hordes X, we keep saying "we don't mess about when it comes to our opening bands". Last year, H8teball were our introduction to the event, and we couldn't have been happier!
This is a band who bring a full-on, debauched show of metal insanity, masks, make-up, and theatrics abounding. Everything about them is also so noticeably passionate, on and off stage. How do they handle being so emotionally involved, though, when things go sideways? 
War (guitar): "By now, most of us know problematic gigs, and general band issues are just gonna happen, and we try and always keep things upbeat, and light hearted. It's supposed to be fun, right? So we just aim for a good experience. Things are always gonna happen. Most often, you'll see one of use go up to another, and we just check in on each other. It's hard to tell with the masks if someone is alright, but usually we pick up on something, and it's just a quick "you cool bud?" We try to prep better technical wise nowadays, so we can at least minimise a calamity! But things happen, on and off stage, and (with) both we just figure it out, and try to keep our heads, mainly."
Kirkcaldy, where H8teball call home, is one of those tricky places for heavy bands. As insiders, what can they tell us about their experience of gigging there?
Störm (guitar): "Yeah, Kirkcaldy is difficult. Up until recently there were no real venues that would touch metal with a barge pole."
"We recently played the Kings Theatre, though, which now has one on the first Friday of every month, and if u go you can see why it's very much needed. Its been great so far. Long may it continue."
Yet, they still manage to continuously generate their own opportunities. As mentioned above, one of these was kicking off Hordes X 2021. We had to ask, what were the best and worst things about that particular slot?
Qlown (drums): "Best; getting to meet and see some amazing bands. Worst, playing first. Also, not knowing the stage well enough, and almost falling backwards through the curtain a few times whilst playing. Balancing my stool on two feet while playing double bass was some core workout!"
Störm: "The best thing about opening hordes was that it was opening hordes! Was an honour to get things going on what was, and is, a great day of metal. Definitely put us in the mood for the rest of the day. The downside was it was…. Quiet..? We had a fair few say to us later on "Aw we missed you guys", and "Oh, were u on today", so aye. But we just love to play. This year however…"
---
H8teball – Undead (EP)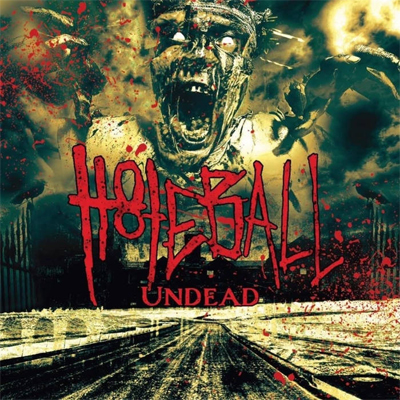 Release date: 22nd February 2020||Genre: Metal||Label: Self released
While Kirkcaldy's H8teball have a new release in the works, it's not quite there yet. So we're looking back at Undead.
According to the information on Bandcamp, this nasty little EP came out February 2020. I'm not a apportioning blame, but we all know what happened next. Undead sounds pretty filthy, truth be told, and it would be no surprise if it was partly to blame. There's a slight industrial bent to the production, but, for the main part, it can only be described as METAL. Caps lock intended. The riffs and arrangements are quite straightforward, but smart. Why mess about when you can just be effective, huh? The drums are pretty furious, though. If you've seen them live, you'll know they can blaze out some mental solos, something which is a bit absent here. For this reason, among others, many of us are looking forward to the next release, but this is the core of the H8teball sound. Memorable, passionate, and heavy as sin!
Grade: A-
Slow Dragon
---
Forked Tongues: H8teball – Hordes X 2022 interviews
---
Other than on the live front, we are led to believe that H8teball have a new recording on the go. We wanted to know if they could you drop some insider information on that, and find out how is it developing from previous work
War: "Yes, we do!! Our new 6 track album, titled "Heathen", is almost finished. It's currently still to be mastered. Everything else is done. Like our previous effort, the 'Undead EP', it's recorded, mixed, and mastered at EFR studios in Kirkcaldy. Those guys kick ass down there! I'd say the main difference progression wise would be subject matter, one work being before lockdown, and more a general scattering of ideas, whereas, with song titles like Slaves, Rise, Get Fucked , & Heathen, there's definitely more a collective vibe; an uprising feel to the album. I think we are getting a lot of things off our chest's from lockdown frustrations, and mental issues that we've all experienced the last few years, as the world has! It's been like a therapeutic recording! And it feels great to play these new songs live. People relate, and that keeps the party rolling along!"
So, with that in full effect, plus ploughing through a crazy amount of shows, how are they balancing out the two?
Shaggy (vocals): "Well, we wont lie, its been challenging at times. Some gigs require a lot more organisation than others."
"We are only really guaranteed access to a Toyota Aygo to get 5 guys and gear to venues, so that can be difficult, but we have very rarely failed. However, the balancing of the recording hasn't been too difficult. Eck and Rob from EFR, who are doing our recordings, have been sound, and very patient with us. They have been super flexible with us. Without their support and understanding, it probably wouldn't have been possible to play all the amazing shows we've been able to, as well as record the wee album."
Now, before we let them get back to this dual mission, we have just one more thing we simply had to press them about. What's the story with the seagull..?
Qlown: "Clearly a fan! Always catch him flying around, squawking down at EFR studios at practice. Waiting for a copy of the new album before winter migration, to spread the word of H8teball all over the world!"
Störm: "Aaahhhh, the seagull. He sneaked in without paying through the smoking area, and the stars aligned in a moment of perfect timing. Just as the conga was in full swing, he copped an eyeful, and started moshing away. He's been to a few shows, but never buys a ticket. I've heard he might be at Hordes, too. Keep an eye out…"
It sounds like the H8teball set will be a wild one!
---
---
READ MORE ABOUT HORDES X ON SLOW DRAGON MUSIC
---
---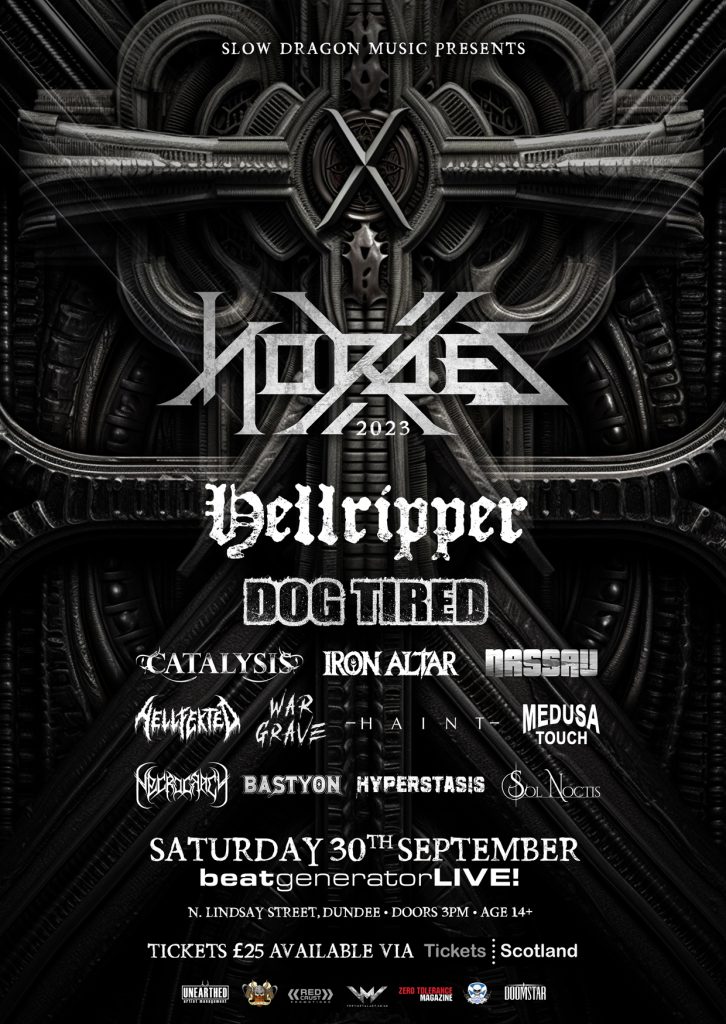 ---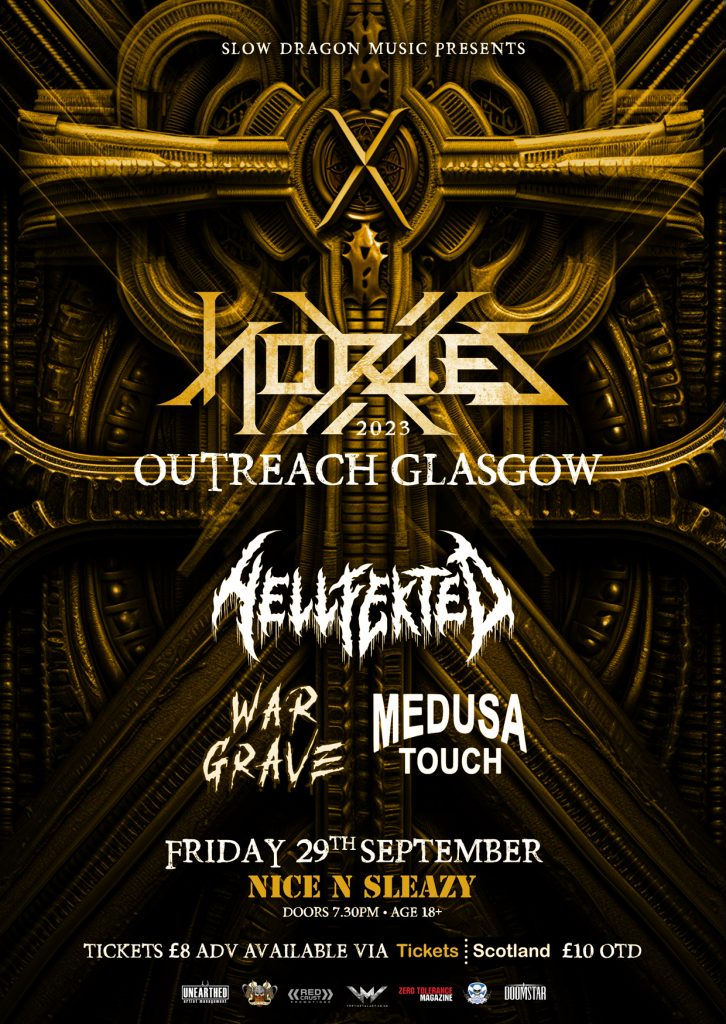 ---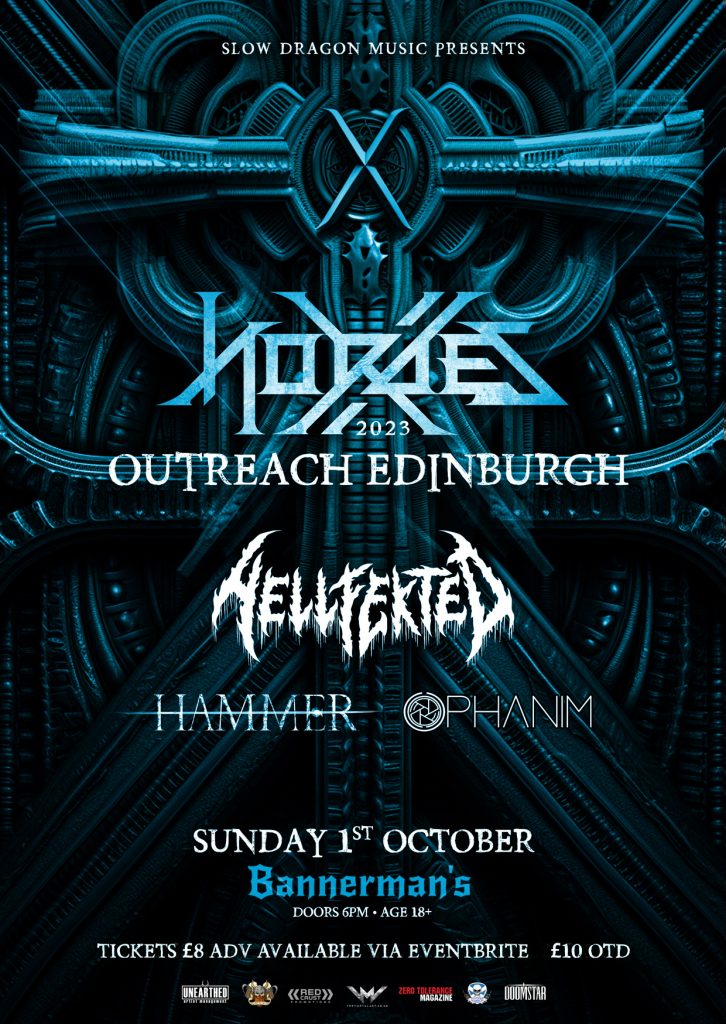 ---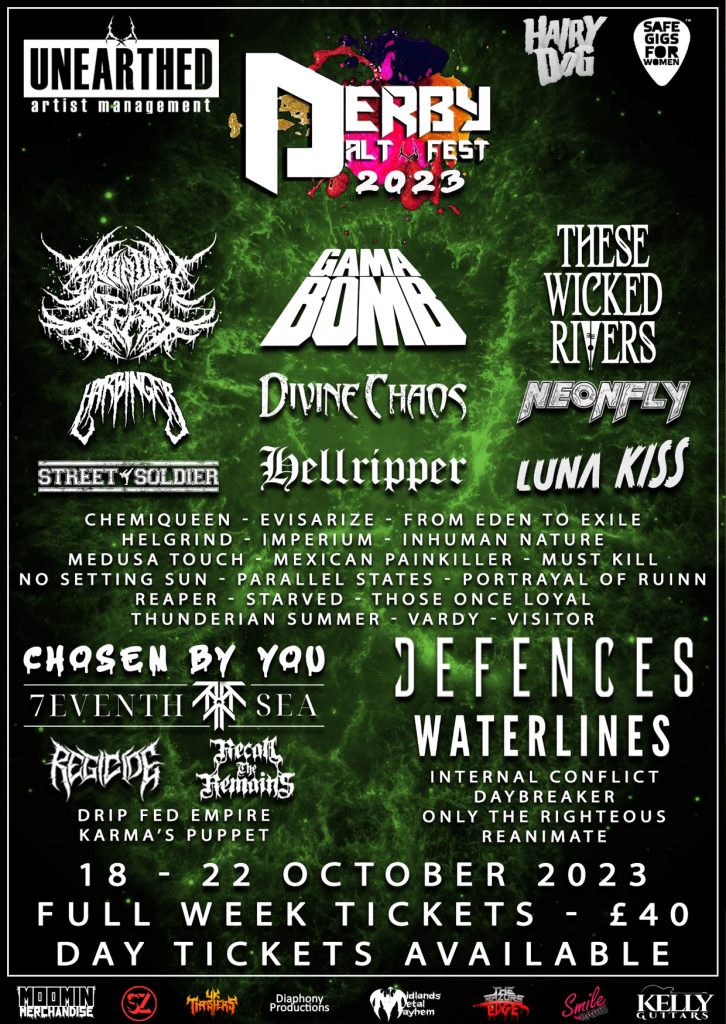 ---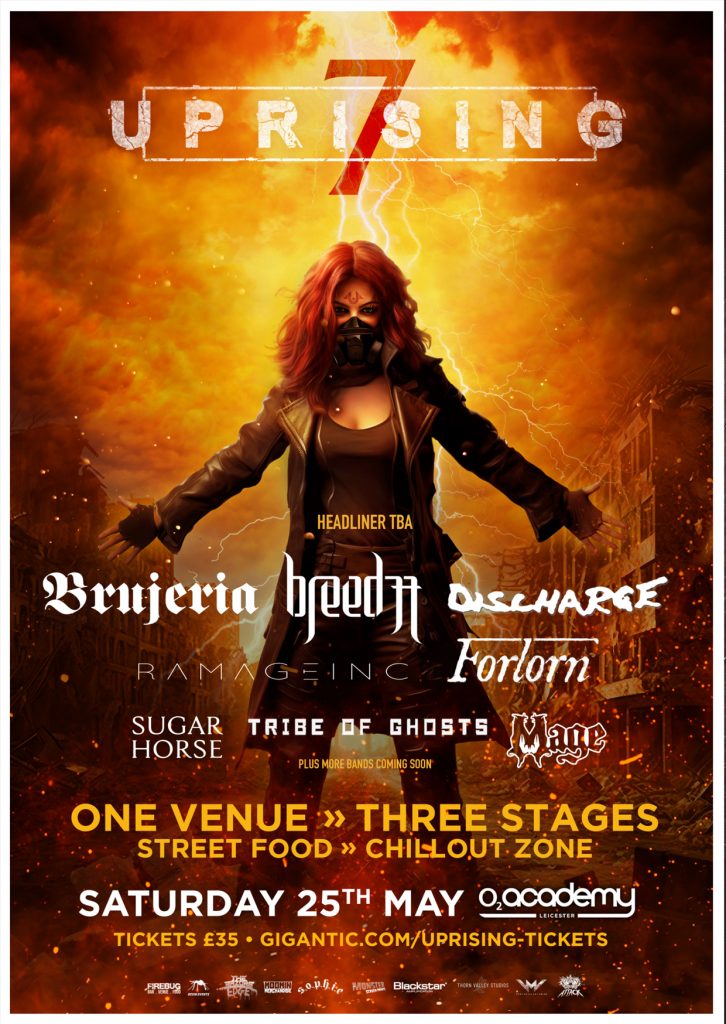 Forked Tongues: H8teball – Hordes X 2022 interviews