The Neckwrecker is back!!!
---
Just last year, as the world of live music stumbled its way back out of lockdown for real, Slow Dragon Music initiated NECKWRECKER. After more than half a year, the Perth based, heavy music, hybrid event series returns to stage and screen!
As you can see in the video below, the shows consist of live performances, and pre-recorded interviews. These can be viewed, up close, and in person, at The Twa Tams. Or, you can catch the events as they happen online! Every month, from July, we're back in action, and ready to wreck some necks!
Both physical and virtual attendance are FREE, but we would dearly appreciate your support. We will have a donation link online, and a tip jar in the venue. Whatever you think the concert is worth will go a long way to helping us to help the bands, and maybe bring some bigger and better names into the fold! You can find our donation link right here. 
The dates announced so far are;
Friday July 08th – https://www.facebook.com/events/738118257370287
Friday August 19th – https://www.facebook.com/events/781094489723632
Friday September 23rd – https://www.facebook.com/events/679771283416892
Friday October 14th – https://www.facebook.com/events/511514430757448
Get onto those links and hit the "going" button, whether you're joining us at The Twa Tams, or moshing it up on your sofa. More details are in the works, and we have some killer acts ready to be announced. For now, however, smash these dates into your diary, and spread the word! Let's get things nice and loud for the 2nd half of 2022!!!
Remember to follow us on Facebook, Instagram, TikTok, and Twitter to keep to date on all Slow Dragon Music, Neckwrecker, Hordes X, and Metal 2 The Masses: Scotland news, wherever it happens. Lots of lovely updates are just around the corner…
---
READ MORE ABOUT NECKWRECKER ON SLOW DRAGON MUSIC
---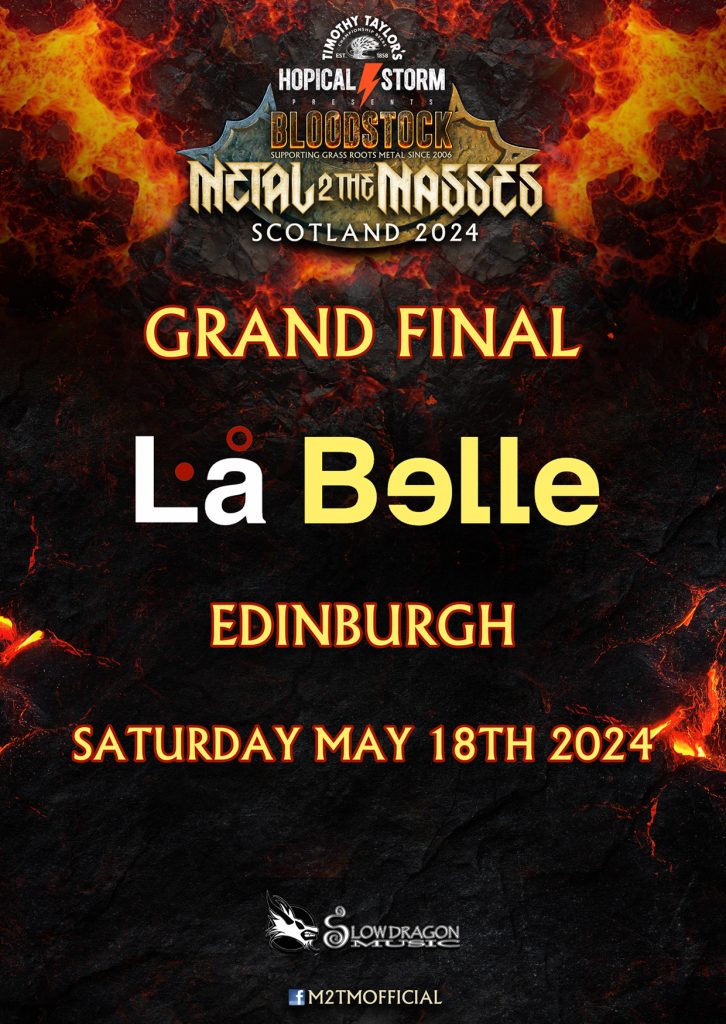 ---