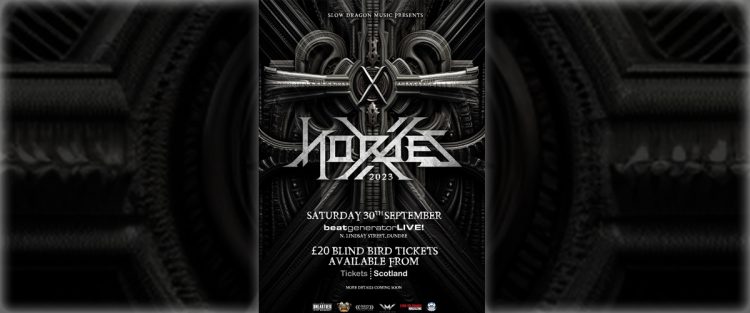 Hordes X 2023
---
The beast awakens! Preparations for Slow Dragon Music's metal calendar highlight are in full swing, and it's gonna be a monster!
For those of you new to the Hordes X battle camp, it is a yearly, live showcase of all things heavy! First taking place in 2010, under the name Hordes Of Belial, it has maintained in its birth town of Dundee ever since, and is possibly the longest running heavy music event in Scotland. Running over two stages at Beat Generator Live, the show is an all-dayer, taking place on the last Saturday each September. In recent years (following the re-brand to Hordes X), it has also taken some of its traveling bands out to perform at other Scottish cities in the surrounding dates, as part of the Outreach programme. 
Once more, 13 outstanding bands will descend on Dundee for the main event on September 30th.
From cherry-picked openers to start in style, to scene-crushing headliners, and everything between, Hordes X is always a day to remember. Today, we are releasing a very limited run of BLIND BIRD tickets at £20 each (subject to booking fee). Once the full line-up is announced – proposed date June 30th – this goes up to £25. These won't hang around, so you shouldn't either! Previous headliners have included Man Must Die, Acid Reign, Saor, and more, so you know we're going to bring it!
Again, we are utterly privileged to have artwork provided by the incredibly talented Very Metal Art (see below).
---
---
Very Metal were instrumental in our re-brand back in 2019, and it's great to have them on board. You might have seen VMA work on festivals such as Uprising & Bloodstock, or in videos for the likes of Lawnmower Deth, Flotsam & Jetsam, and even Judas Priest!
We are also proud to work on Hordes X in partnership with Scotland Rocks Radio, MetAle TV, Red Crust Promotions, Unearthed Music, and Zero Tolerance Magazine.
---
Event details
Hordes X 2023
Venue: Beat Generator Live, N Lindsay St, Dundee
Date: Saturday September 30th
Doors: 3pm
Ages: 14+
Entry: £20 BLIND BIRD/£25 standard – From Tickets Scotland
Artists: TBA
Ticket link: http://t-s.co/hord7
Facebook event page: https://www.facebook.com/events/1071340226910625/
---
READ MORE ABOUT HORDES X ON SLOW DRAGON MUSIC
---
---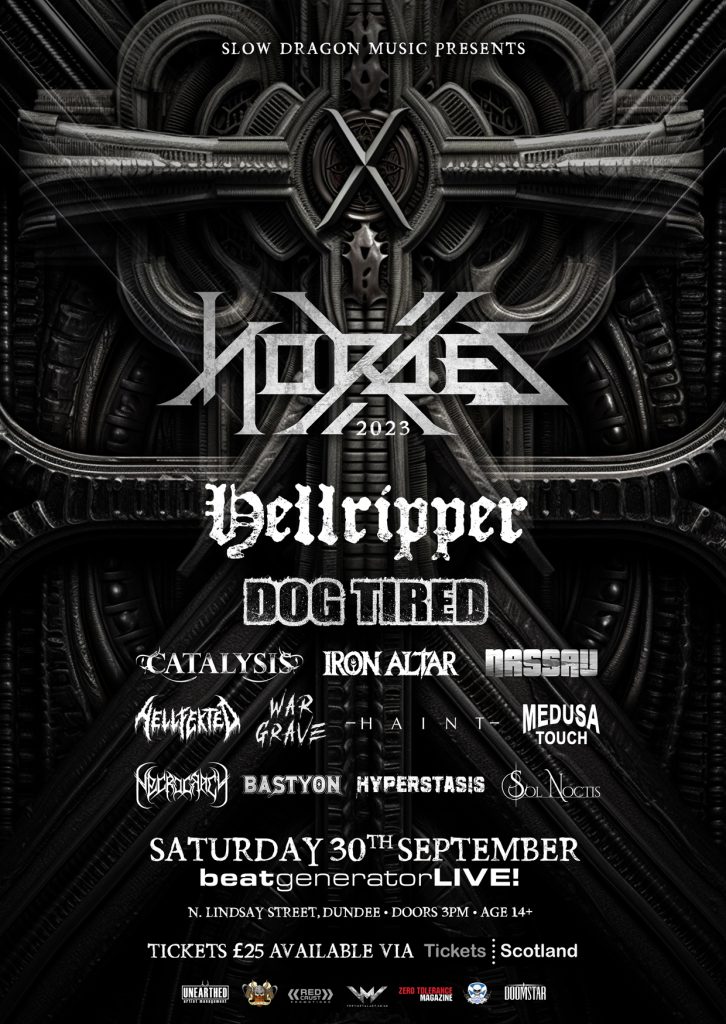 ---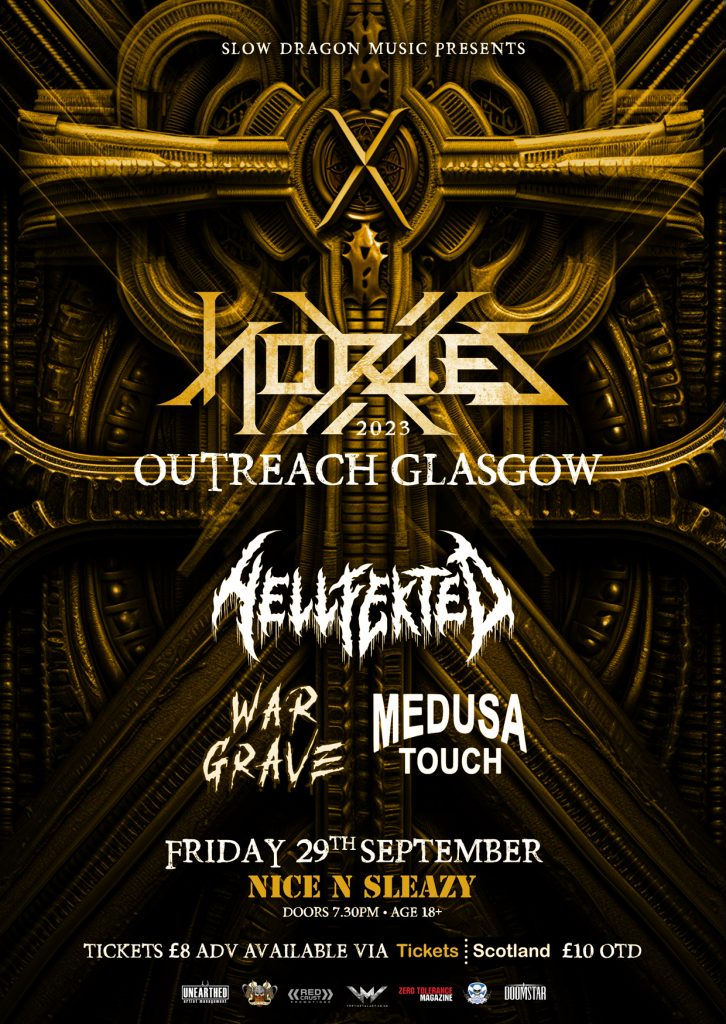 ---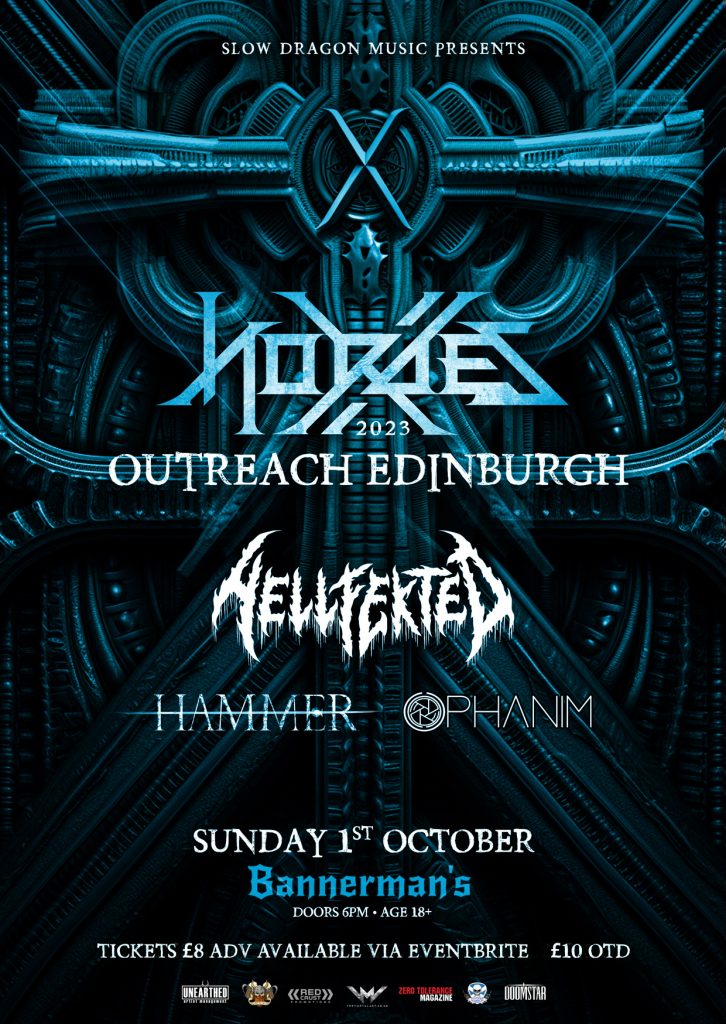 ---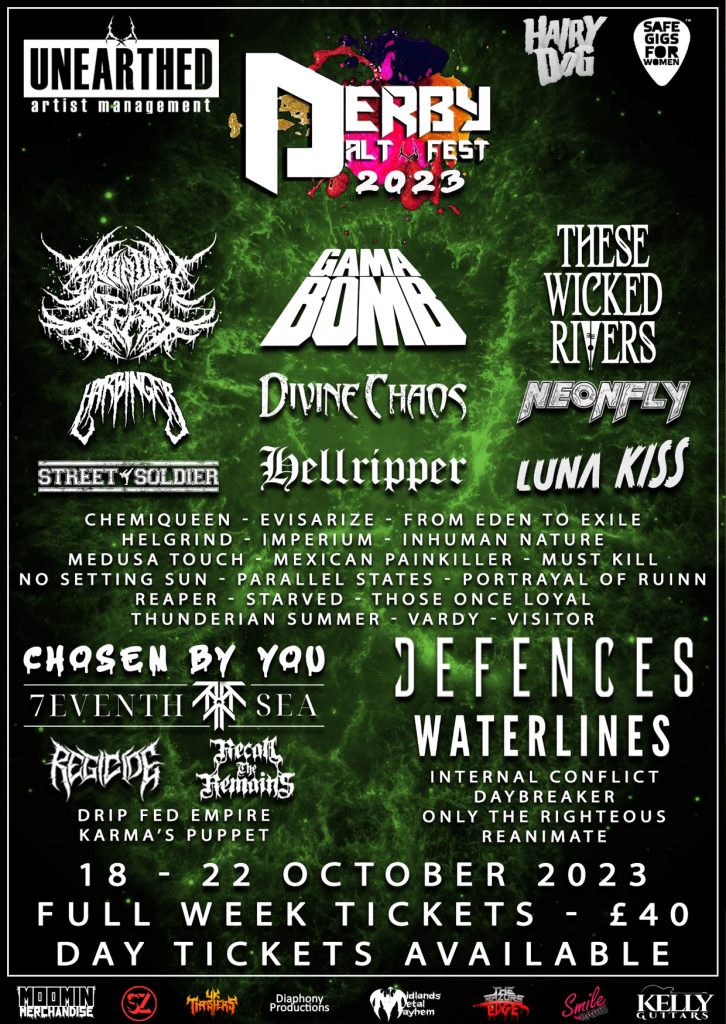 ---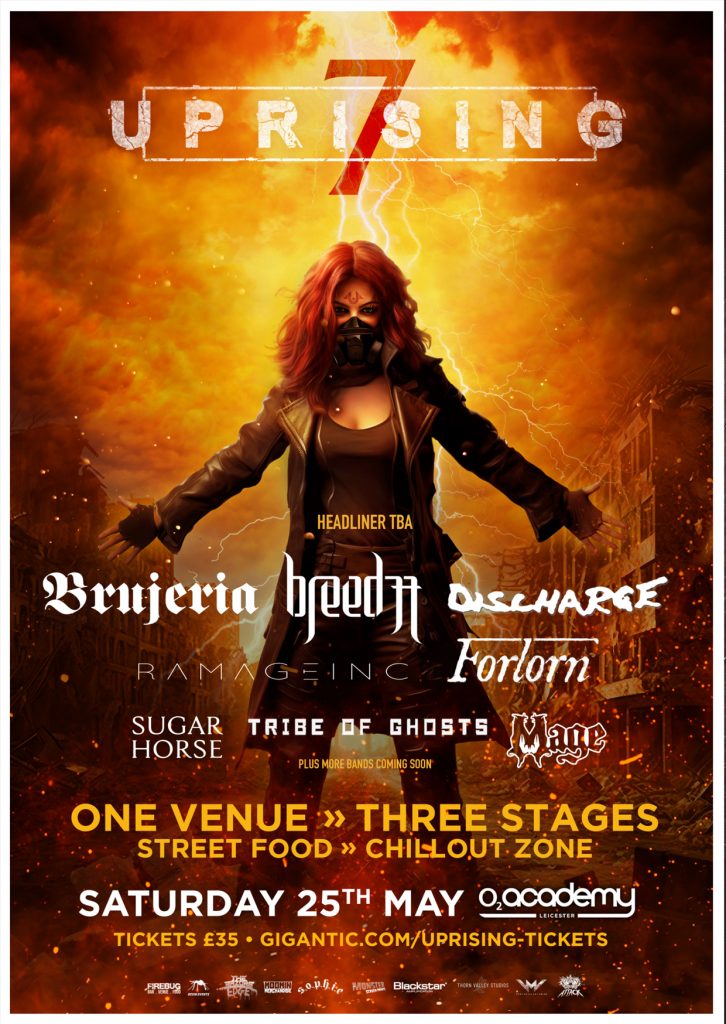 ---
Hordes X 2023
---