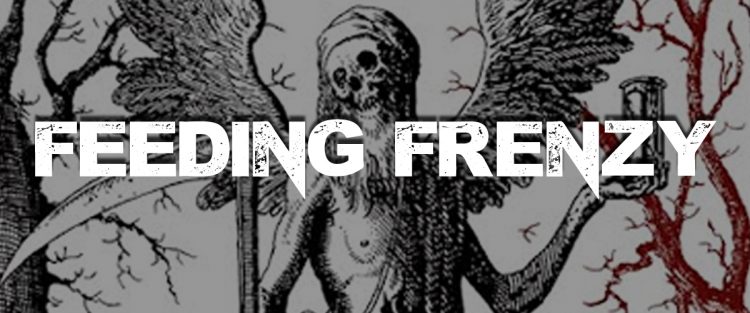 Feeding Frenzy: Marduk, Shining, & more – 11||09||23
Welcome to Slow Dragon Music's review Feeding Frenzy, where we go snapping and snarling through notable recent and upcoming releases.
***we like to arrange our meals in alphabetical order*** 
---
Antimozdebeast – Land of Nod (album)
Antimozdebeast's "immersive heavy music laced with synths, arpeggiators and trance gates" awakens an eclectic mix, drawing inspiration from the likes of A Perfect Circle, Nine Inch Nails, Skinny Puppy, Ministry and even Rob Zombie.
Apocalypse Literature begins the show by mixing acoustic guitars with Antimozdebeast's familiar electronic beats, there's a sense of anxious urgency from the offset as we quickly transcend to Lamb of God Lion of Judah. Beats are imaginably reminiscent of being trapped in an 80's pinball machine on 'shrooms, darting rhythms, dizzying yet seductive, comfortable but on edge, an adrenaline junkie's outlandish dream. Napoleon Bonaparte traverses the listeners come down with grungy guitars, continuing the nostalgic undercurrent before my favoured track, Pentecost. A Halloween-theme-tune-esque melody infiltrates creepy, circus synths and a sense of foreboding. Think holidaying with The Firefly's at Disney's now derelict Tower of Terror…with Absinthe…and those shrooms again…but in a good way! Revelation scratches the inside of your head with a well-orchestrated bedlam of synths. The album is a deliberate chaos and cements that "The Land of Nod is an adaptation of what I [Antimozdebeast] believe to be the balance between humanities ultimatum of existence and afterlife and the disarray in its consciousness and nature."
"C+"
AVZD
---
---
Auriferous Flame – Ardor for Black Mastery (album)
Quick turnaround for the forever sedulous Aylos, Ardor for Black Mastery follows 2022's debut album, The Great Mist Within, the latter: a blackened, brimming, and focused incarnation of its spontaneous predecessor.
Lyrically inspired by Hermetic and alchemical texts throughout the record, Wielders of Secrets engages and engulfs from the offset. A fury of black thrash metal that does not regurgitate but engorges tradition. Thaumaturgical Irresolutions follows with regrowth and flourishing of the genre before Behind The Gentle Breeze; a voyeurism into a softer ambience offers a hard-hitting intermittence from the intensity thus far. Title track Ardor for Black Mastery begins with unpretentious, clean guitar before Aylos' captivating snarl carries us back to an early 90's feel; premier track Beyond Light, Βeyond Reason, continuing to hold this flame but encourages an almost industrial/thrash drum element to the mix. Ophidian Hallways weaves "martial, medieval-like atmospherics" momentarily creating an out-worldly, psychedelic concoction, bustling yet fastidious in delivery whilst Recommencing The Great Work unites all tracks be immersion of fast riffs, haunting vocals, primitive yet progressive, the weird and the wonderful. Albeit this is an old-schooler black metal album, no doubt about it, it is an elixir of oddity, a little something for everyone.
"B-"
AVZD
---
---
Left To Rot – Breath of the Tomb (EP)
Release Date: 06th October 2023||Genre: Death metal||Label: Self released
Left to Rot first recorded material their four-song demo back in June 2021, quickly chased by their debut EP in April 2022. The single, Requiem, served as a "grim reminder of the fallacies of man and the ways in which they will be our undoing."
The Texan based death metal trio return with five new tracks. Intro, a haunting expanse underfoot leads to contradictory hard tones within Breath of the Tomb. Frenzied guitars and scathing vocals creatively mix to articulate pandemonium. Trudging "further into the dark recesses of the human condition" The Hidden One grinds in quick succession before sinking back into swampy waters, doting on the likes of Entombed, Death, Grave and Bloodbath; present throughout. Come To Me meticulously pounds the aortic ventricles, bassier tones "gently" intertwine Jason Dahlke's range before Already Dead lets us know that it's not over yet with an assault from all fronts. Jarring and putrid, everything you would expect from Left to Rot's latest offering. The release, as its predecessor, feels like a platform of things to come and although graduating from their sophomore demo, I can't help but feel a full album could be, or should be on its way shortly. Watch this space.
"B-"
AVZD
---
---
Donations

Help us to help promote new heavy music!
---
Feeding Frenzy: Marduk, Shining, & more – 11||09||23
---
Marduk – Memento Mori (album)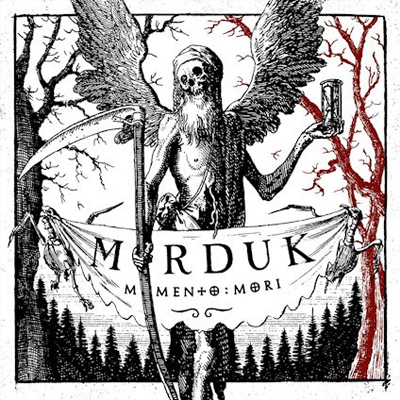 Release date: 01st September 2023||Genre: Black metal||Label: Century Media
It has been the longest of waits between albums in Marduk's thirty-three-year career; five years since Viktoria.
With their 30th anniversary tour desecrating numerous global festivals amidst the expanse, any notion that Marduk are taking it easy is furthermore extirpated with their fifteenth studio album; Memento Mori. "Evoking a sense of darkness and despair" the title track Memento Mori reacquaints us with Bloodhammer's (Simon Schilling) belligerent drums and the engulfing chills Mortuus (Daniel Rostén) bequeaths the listener. Evil (Morgan Steinmeyer Håkansson) and (the returning) Devo's (Magnus Andersson) stringed assault devours in Heart of the Funeral chased by the brassy tones of Blood of the Funeral, a defiant and guttural complexity. Shovel Beats Sceptre favours the haunting cathedralic styles of church bells before the gloomier shadows of Marduk past are echoed through Charlatan and Coffin Carol breaking "…new ground without forgetting our legacy or the journey" Mortuus shares. Marching Bones and Year of the Maggot hit you up with a DIY / Punk edge; boot stomping, head pounding, get-in-the-pit-quick-before-you-miss-it type vibe whereas Red Tree of Blood brings us back to the familiar brass sections. As We Are follows; accoutred in gloom, a malignant conclusion to the Marduk soiree, past and present.
"B"
AVZD
---
---
Feeding Frenzy: Marduk, Shining, & more – 11||09||23
---
Rot – Diabolus (The Unholy Rot): Demo #1 1990 (album)
Complete demo, bonus and live tracks, the myth, the VHS legend, lying dormant in darkened corners that even Samara could not reach, is remastered!
Rot's Diabolus (The Unholy Rot) guttural death metal from the offset strikes blow by blow; the raspy, sludge of Mutilation of the Christians builds pace, tailed by Pray to Death tricking a beat or two between distorted guitars and echoed snarls. Parasitic Withdrawal engages an unsettling stringed opener, the odd crash, short and unhinged that sets title track, Diabolus – The Unholy Rot up to conclude the original E.P. Down-tuned reverence for Carcass and Entombed permeates the speakers as we are led into the first of two unreleased tracks opening with confessional from Exorcist III. Baphomet is bare bones, spitting lyrics whilst Violent Beast, also unreleased, is a rehearsal track and a raw rarity. A broad statement of the original demo; "concentrated grindcore riffage of Napalm Death's debut album Scum" bolsters homage throughout the live set. Resurrected perused by Bludgeoned and Rip the Chapel, all equally aggressive stomps against the late 80's Atlanta scene. Pit-starter Power to Suffer, the demented Imminent Hell and the unrelenting No Dimension instils the bands woulda-shoulda been legendary status in denouement.
"B+"
AVZD
---
---
Shining – Shining (album)
Expansive opening track Avsändare okänd navigates militant drums and eerie guitars amongst Niklas' unmistakably pained vocals, intoxicating the listener by drowning "the world in a mesmerizing, inescapable darkness" the band shares.
Bold, I appreciate, but this is the opener that left others in its wake.
Shining's self-titled eleventh release delivers as the band reaches the age of rock'n'roll heaven. Thankfully, no matter how controversially they provoke, I feel admittance is categorically (or canonically), denied, and we can look forward to releases as they thirty-years plus! Snart är dom alla borta cradles the listener within the eye of the storm before the first single, Allt för döden; "a lengthy homage to Death that will possess your soul during the very first spin" rocks between minimalistic and harsh, recognisable sounds. Furthermore, the B-side on the singles limited-edition vinyl is a surprising cover of Alice Coopers Pick Up The Bones. Fidelis ad Mortem a vocal basilica skillfully showcases prog-rock-esque guitars, reminiscent of Watain's They Rode On at times whilst Åttahundratjugo (Erik Satie cover) is the only instrumental track follows. The piano haunting and mesmerising in equal quantities before returning to the familiar "typical" black metal vein of Den permanenta sömnen kallar to conclude.
"B+"
AVZD
---
---
---
READ MORE REVIEWS IN FEEDING FRENZY ON SLOW DRAGON MUSIC
---
JOIN THE DISCUSSION ON THE SLOW DRAGON MUSIC DISCORD SERVER
---
---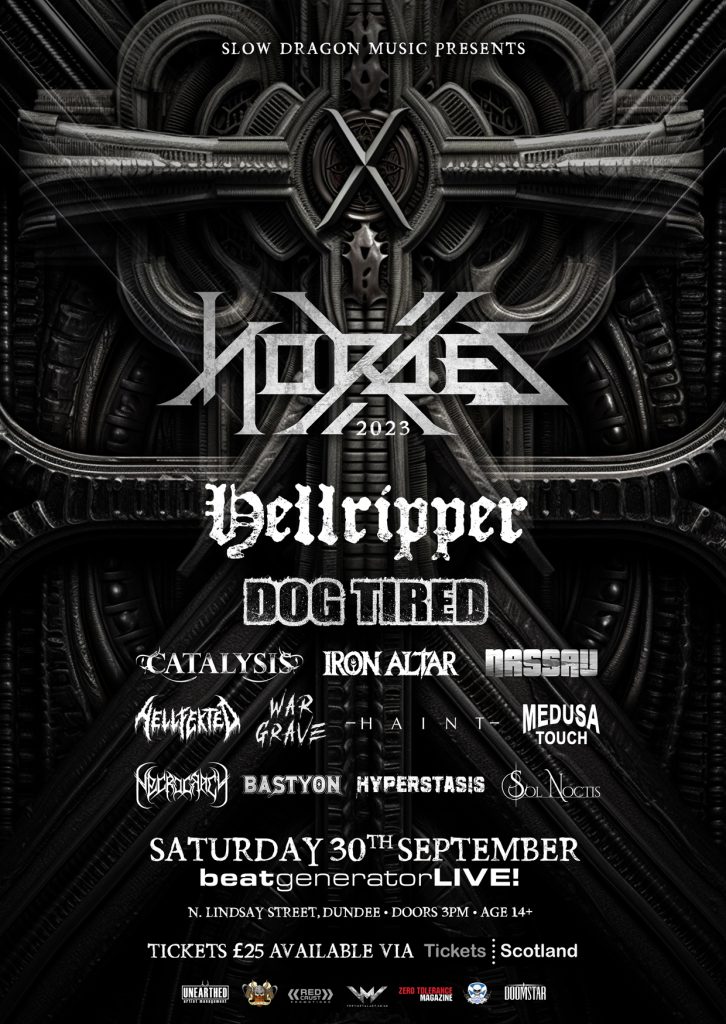 ---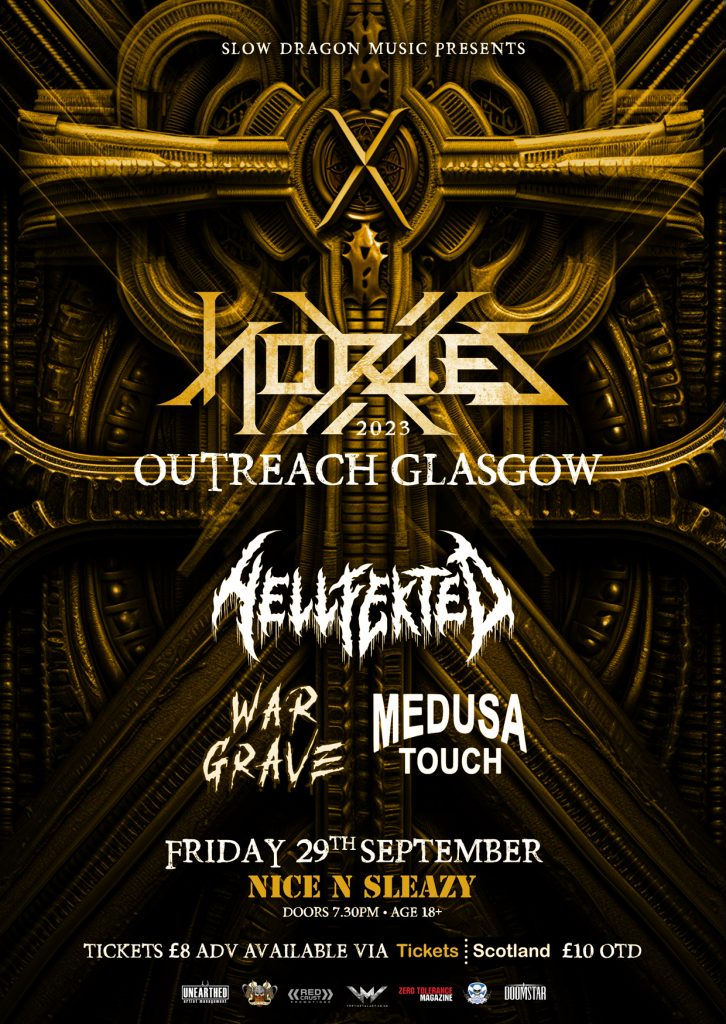 ---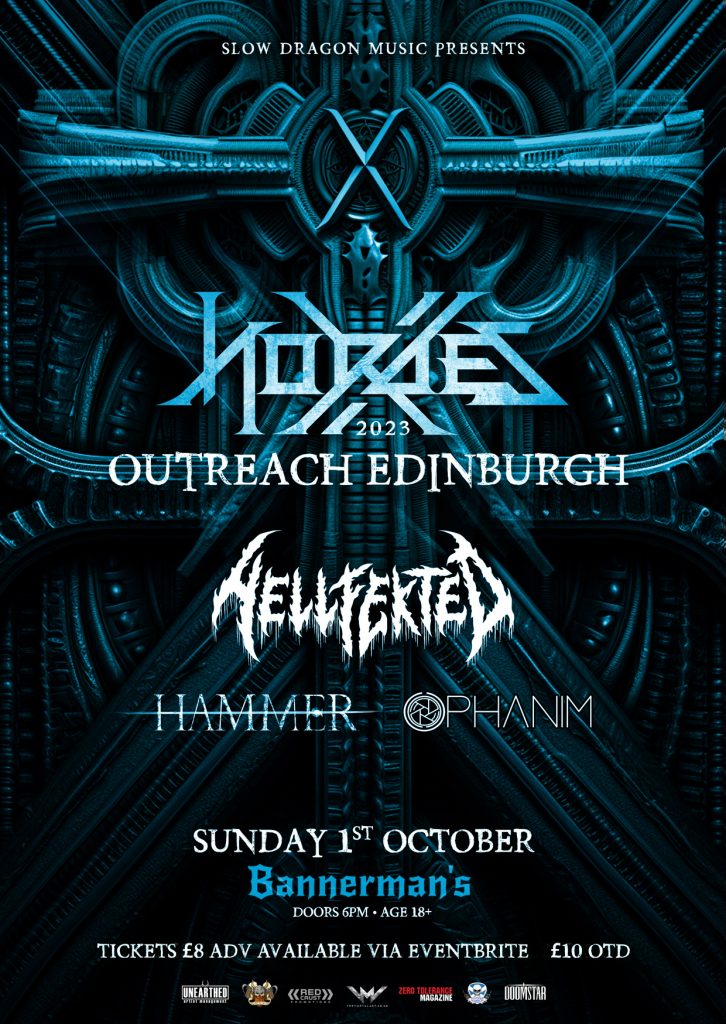 ---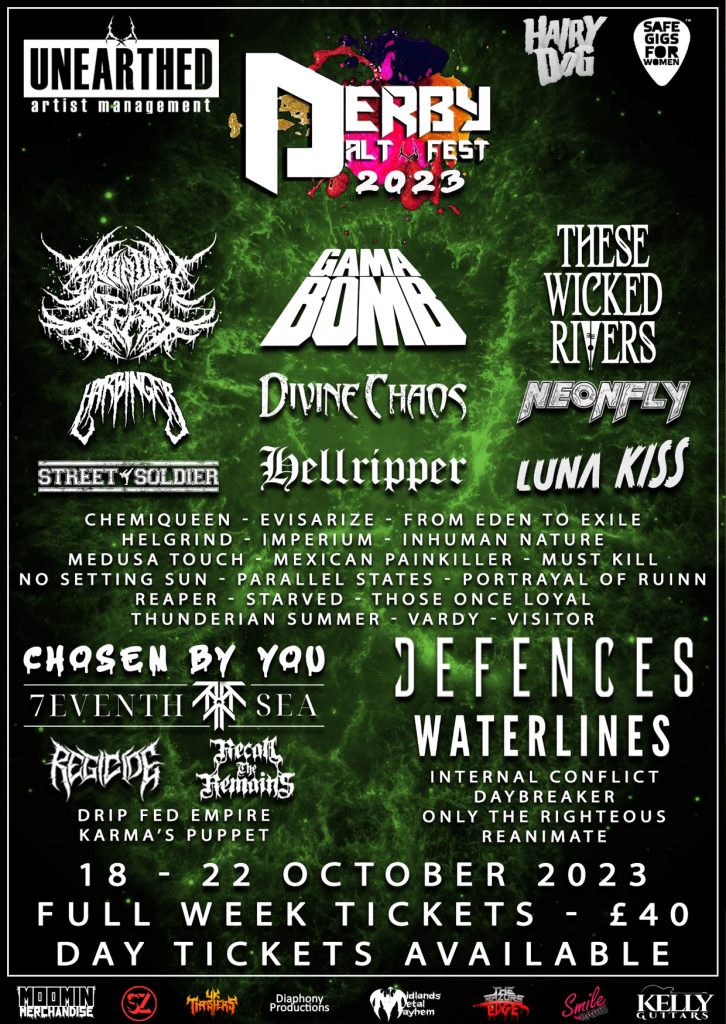 ---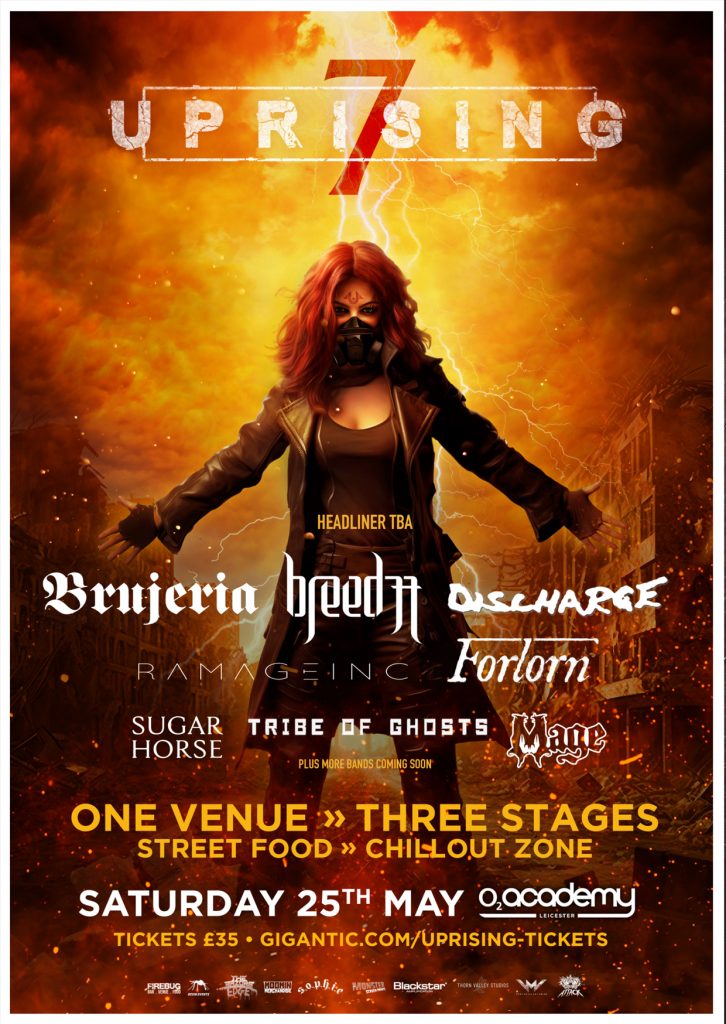 Feeding Frenzy: Marduk, Shining, & more – 11||09||23