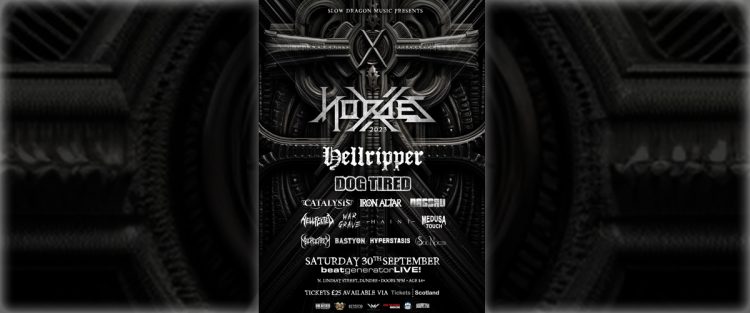 UPDATED: Hordes X 2023
---
It's here! The full list of bands for the 2023 edition of Hordes X is live! And what an insane billing it is!
The top billing goes, yet again, to an extreme metal act, and once more, it's a home grown talent! Please welcome Alba's ultimate in necro-thrashing goat cult worship, your headliner for this year, HELLRIPPER!
Created as a one man project by James McBain, Hellripper (Peaceville Records) have been storming through the metal-sphere of late. They are already booked for a slew of headline dates and fests on the continent, and new album, Warlocks Grim & Withered Hags, is being met with universal acclaim.
---
---
James comments:
"We all know the Scottish metal scene is in a good place right now with so many bands doing great things. Having released our latest album back in February alongside a wild sold-out show in Glasgow, we are excited to make our first appearance in Dundee for Hordes X! We'll have just returned from our European Summer tour and we look forward to seeing the Scottish Goat Kvlt out in full force once again!"
---
"You will bang your head, you will slop beer everywhere, you will thrash like a maniac – Hellripper fucking rule."
– Kerrang!
---
Heading up the second stage, we pulled in a long-time member of the Hordes family, Dog Tired.
Another Scottish band who been taking leaps and bounds recently, their latest full-length, The Red Verse, has caused quite a stir. They've also been gigging like maniacs, at home and abroad, honing what is already an enormous live sound. Get ready for a thunderous pummeling!
---
---
Across the two stages, the supporting lineup is utterly stacked with all kinds of heavy music. As is the way, we have locked in the opening slot with a special new discovery; Sol Noctis. At the other end, we the heavy grooves of Iron Altar (see the brand new, crushing Megalith video below). There's black metal from Necrocracy, melodic metal from Bastyon, and twisted death-prog from Nassau.
---
---
Working with Unearthed Music, we have a big block of acts from their roster.
Scotland's own Medusa Touch bring the old-school NWOBHM vibes, partnered up with War Grave's melodic proto-thrash. Northern Ireland's Haint return to Hordes X, armed with fresh post-metal "grunge meets doom", while Hellfekted deliver the blackened nuclear thrash goodies!
---
---
Representing the local scene, Hyperstasis step into the fray, this time making their debut with a new vocalist! We also host the rising force of Catalysis, who have been laying waste to audiences all over. Some of you will have caught their crushingly heavy set as one of the guest headliners at this years Scottish Metal 2 The Masses final, so you'll know they keep going from strength to strength.
---
---
With this full lineup announced, our 'blind bird' pre-sales are now closed, and tickets move up to the full price of £25.
Tickets are available here: https://www.eventim.co.uk/artist/hordes-x-2023/ 
OR here: http://t-s.co/hord7
Our satellite Outreach shows in Glasgow and Edinburgh a both now live with their own full line-ups, featuring some of the acts traveling to play the main Dundee event. See the events details below to find out more.
---
*Hordes X 2023 is created by Slow Dragon Music, in association with Very Metal Art, Zero Tolerance Magazine, Scotland Rocks Radio, Red Crust Promotions, MetAle TV, Unearthed Artist Management, and Doomstar Bookings.*
---
Event details
---
Hordes X 2023: Outreach – Glasgow
Venue: Nice N Sleazy, Sauchiehall St, Glasgow
Date: Friday September 29th
Doors: 7:30pm
Ages: 18+
Entry: £8 ADV/£10 OTD
Artists: Hellfekted, War Grave, Medusa Touch, Misophonia
Ticket link: https://www.eventim.co.uk/artist/hordes-x-outreach/ OR http://t-s.co/hord8
Facebook event page: https://www.facebook.com/events/1477527209663333 
---
Hordes X 2023
Venue: Beat Generator Live, N Lindsay St, Dundee
Date: Saturday September 30th
Doors: 3pm
Ages: 14+
Entry: £25 standard (stbf) from Eventim and Tickets Scotland
Artists: Hellripper, Dog Tired, Catalysis, Iron Altar, Nassau, Hellfekted, War Grave, Haint, Medusa Touch, Necrocracy, Bastyon, Hyperstasis, and Sol Noctis
Ticket link: https://www.eventim.co.uk/artist/hordes-x-2023/ OR http://t-s.co/hord7
Facebook event page: https://www.facebook.com/events/1071340226910625/
---
Hordes X 2023: Outreach – Edinburgh
Venue: Bannermans, Cowgate, Edinburgh
Date: Sunday October 01st
Doors: 6pm
Ages: 18+
Entry: £8 ADV/£10 OTD
Artists: Hellfekted, Hammer, Ophanim, Fallen Ashes, King N8body
Ticket link: https://www.eventbrite.co.uk/e/hordes-2023-outreach-edinburgh-tickets-695217934557
Facebook event page: https://www.facebook.com/events/213643311340296
---
READ MORE ABOUT HORDES X ON SLOW DRAGON MUSIC
---
---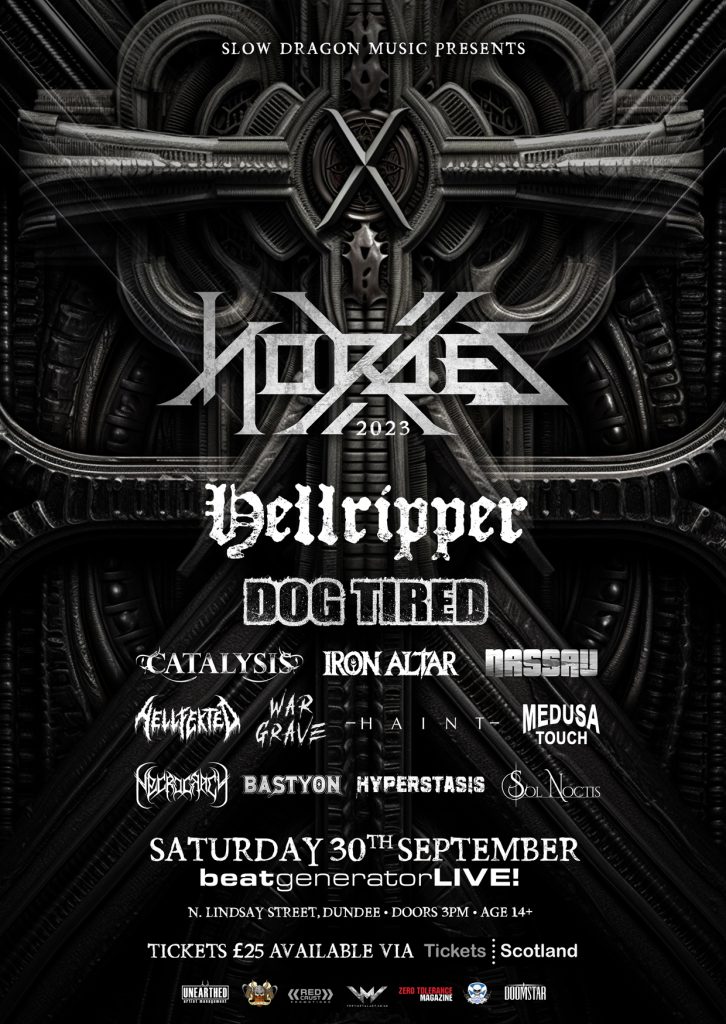 ---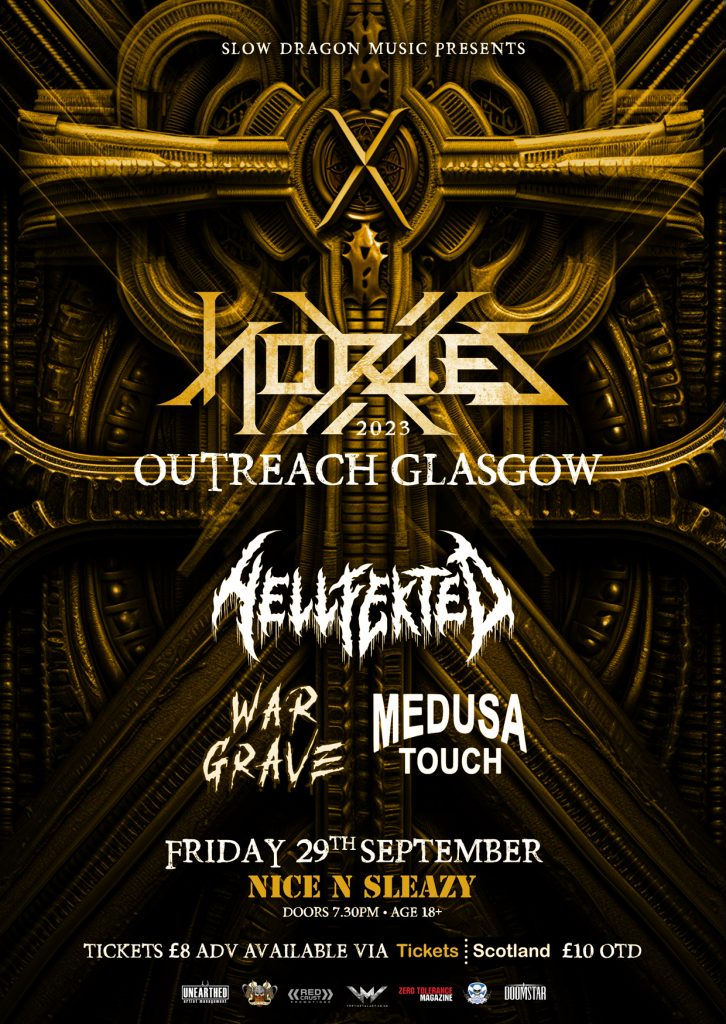 ---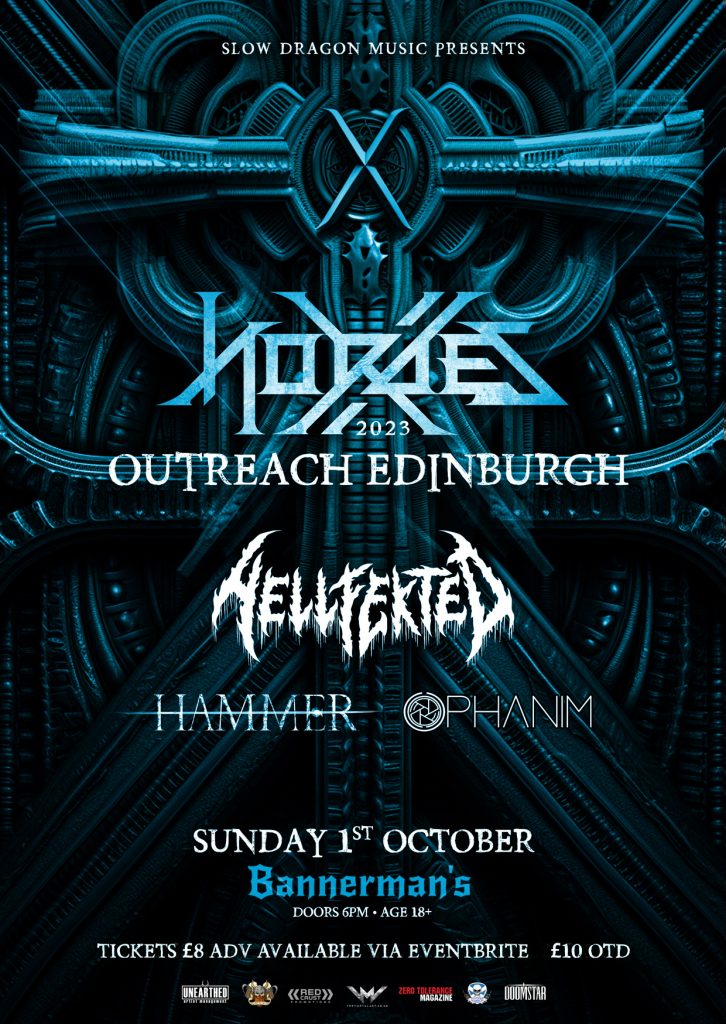 ---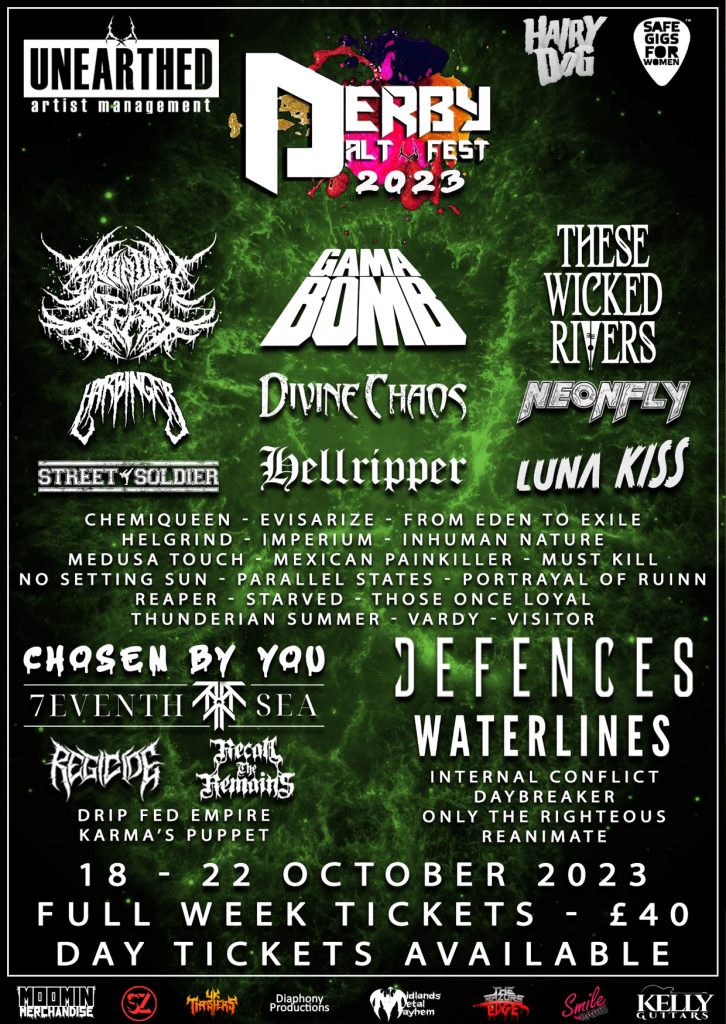 ---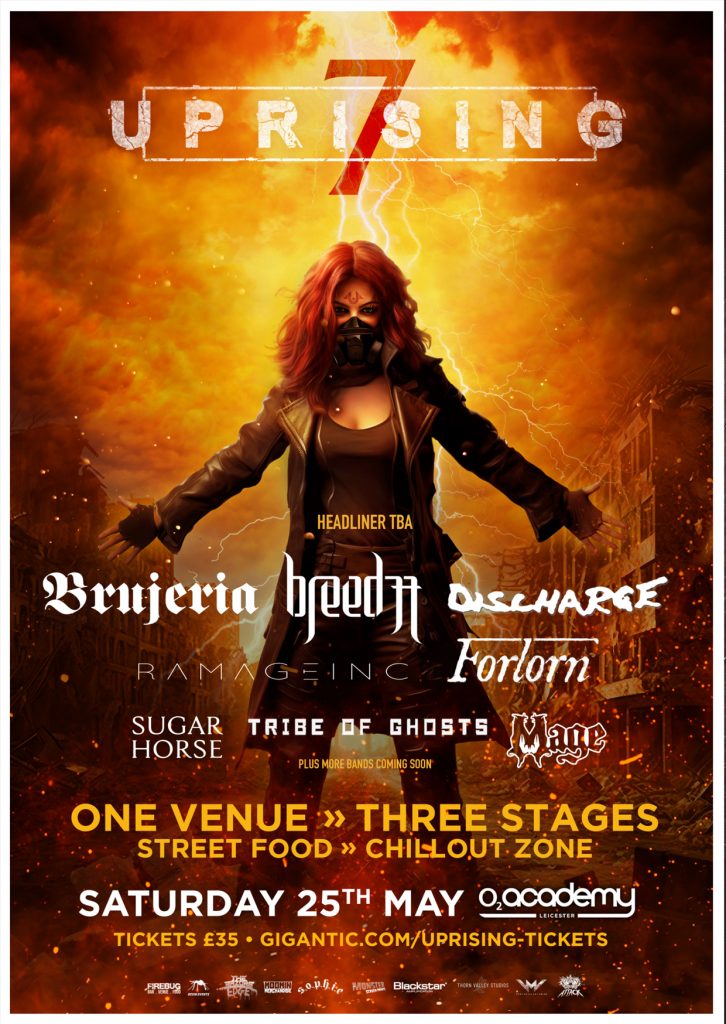 ---
UPDATED: Hordes X 2023
---