Dragon Fire 02||09||23
The legendary Dragon Fire scours through the Earth once more, unearthing the latest campfire tales. 
---
Columbarium – Redemption
---
First up today is the track Redemption by Belgians Columbarium. Taken from their upcoming, September 29th, Argonauta Records album, The Morbidious One, this is total doom filth! If this track moved it's molasses ass any slower, it'd travel back in time. Then, just when you think it's a one trick pony, they drop some suzzy blues. 
Bass player/vocalist Pete states: 'It feels rather uncomfortable to describe your own music and actually we don't like doing so, but we go through life as a heavy Doom metal band with influences ranging from blues to some earlier slower death metal. To say it with the words from our good friend William Nijhof of funeral doomband FAAL, 'A super combi between miserable and brutal!'.
Pre-order the album here.
---
---
Repentance – Down In The Water
---
Chicago's Repentance have just released their second album, The Process Of Human Demise on the Noble Demon label. Latest single, Down In The Water (see video below) is a great example of their late 90s heavy chug. This is something into which it wouldn't be too surprising to hear Marco Aro drop a few vox.
Founder and guitarist Shaun Glass on Down In The Water: "Definitely one of my personal fave songs off the new album! This song oddly enough was one of the first tracks demoed in the early stages and had been changed a few times til we finally got it to where it is now. It has such powerful driving feel & hooks the listener instantly."
Get the album here.
---
---
Dragon Fire 02||09||23
---
Kaunis Kuolematon – Peilikuva
---
This one (Peilikuva) takes a bit to get going, but when it hits, it hits like ballistic whale cock. HUGE sound, and heavy as hell. Believe us, it's worth sticking it out until the going gets good. This intriguing slab of death-doom is off Kaunis Kuolematon's new album, Mielenvalta, out October 13th, also on Noble Demon. 
Kaunis Kuolematon on Peilikuva.
"Peilikuva (Reflection) tells about the challenges that life brings. You don't always know if the decisions are right or wrong and often life can seem very difficult to handle. Still, whatever the choices, whatever life turns out to be, you see yourself in the mirror. Exactly who has built your own life and that is YOU."
"With the song's calmness, aggressiveness, melodies and tempo changes, you can travel to your own mental landscapes and see what your life has been like until now. If you notice it's time for a change, make it happen. You are responsible for your own life."
Pre-order the album here.
---
---
Svartkonst – Concrete and Steel 
---
Swedish black metallers Svartkonst have just dropped the third single from their upcoming album, May The Night Fall. The track, titled Concrete And Steel is a furious amalgam of modern atmosphere and classic riffs, from across the BM spectrum. The album is out September 29th on Trust No One Recordings.
Svartkonst comments:
"The final spell of destruction before the album drops. So come my children, and rise the monolith tower. You will be greatly rewarded. I offer you a dark and solid slab of brackish brutality, and abrasive assault for your eardrums and psyche, you will obey. 'Concrete and Steel' is brutal, intense and deranged. It offers 'May the Night Fall' yet another flavor in this complex concoction that is the third spellbook of Svartkonst."
Pre-order May The Night Fall here.
---
---
Dragon Fire 02||09||23
---
Inthewhale – Plane Crash
---
We love indulging in a bit of nu-metal every so often. Especially when it gets proper heavy, and pushes the genre's boundaries a bit. That's exactly what Inthewhale have done on debut album Chosen At Random. Check out the video for Plane Crash below, and you see exactly what we mean.
Short Bio: Inthewhale have been turning heads and accumulating a mass of die hard fans and followers thanks to a an explosive live performance and a small catalogue of raw, passionate recordings. Artists and promoters have caught notice, with the band playing Riot Fest, Lollapalooza, Austin City Limits, and Afro Punk, as well as shows with Jane's Addiction, Descendents, The Offspring, Gogol Bordello and more. 2023 is a landmark year for Inthewhale, with their first ever full length. With esteemed rock producer Nick Raskulinecz at the helm, their next recording is poised to be the heaviest and most ambitious record yet.
---
---
Ignited – Uncontrollable
---
The new album from Ignited got a solid spin here. Sort of 90s prog in a Conception vein, Cradle Of The Wicked is a nice heavy hitter, with a really deep groove. Layer that up with some powerful, soaring vocals, but still with an edge, and you've got something here well worth checking out.
Guitarist Dalton Casto comments on the song Uncontrollable, "The lyrics draw inspiration from optimistic visions of the future, which are often disrupted by unforeseen changes. It suggests that an excess of confidence can lead to deception and a sense of complacency. The presence of external influences, symbolized by the rolling of dice, can result in losing one's sense of direction and feeling adrift."
Pre-save Cradle Of The Wicked here.
---
---
Triskelyon – At War With Demons
---
With blistering thrash rhythms, and jet scream vocals, this number hosts a delightful flashback vibe. It's some explosive old school metal in the form of Triskelyon's new track At War With Demons. This is from their sophomore album, Artificial Insanity, due out September 08th on Moribund Records.
Guitarist Geoff Waye says:
"The title "At War With Demons" was fashioned as a nod to the legendary "At War With Satan" by the mighty Venom. However, that's precisely where the similarity ends. This track stands as one of the heavier offerings on the album, a direct and succinct thrasher that strikes at the heart with its intent. Its lyrics are fundamentally centered around the theme of war. On vocals for this one is the remarkable Cara McCutchen, whose vocal prowess I had become acquainted with through her contributions to Mortillery. Presently, she fronts the Canadian ensemble Naitaka. Her vocal range is remarkably versatile, spanning from piercing screams to unrelenting brutality. Undoubtedly, her band is fortunate to have her as their vocalist."
Pre-order Artificial Insanity here.
---
---
READ MORE NEWS IN DRAGON FIRE ON SLOW DRAGON MUSIC
---
JOIN THE DISCUSSION ON THE SLOW DRAGON MUSIC DISCORD SERVER
---
---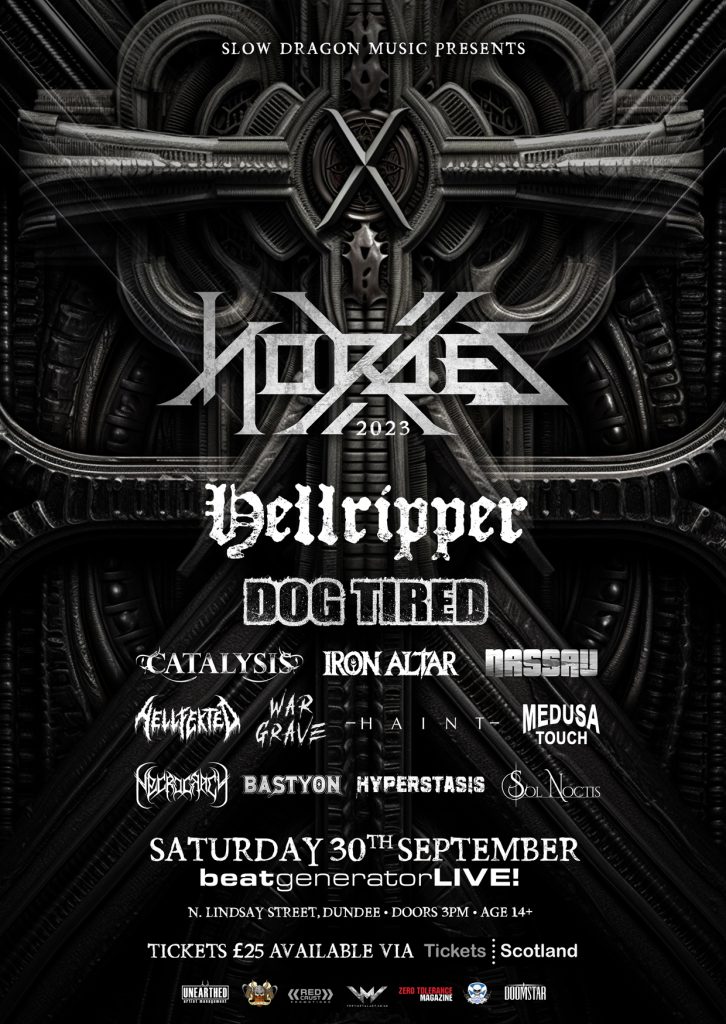 ---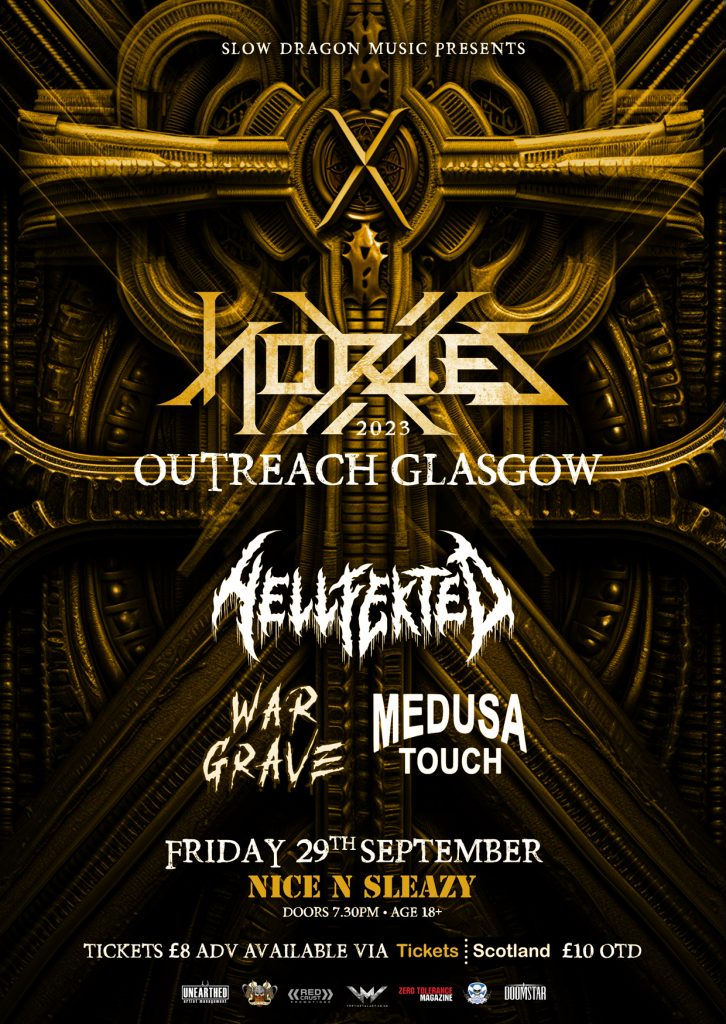 ---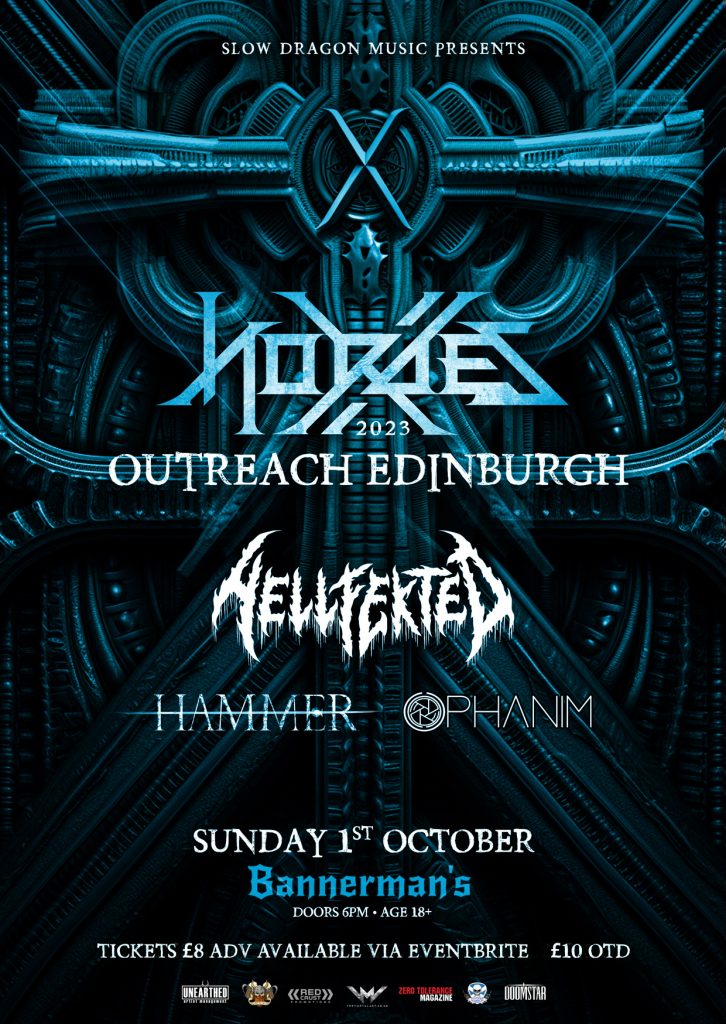 ---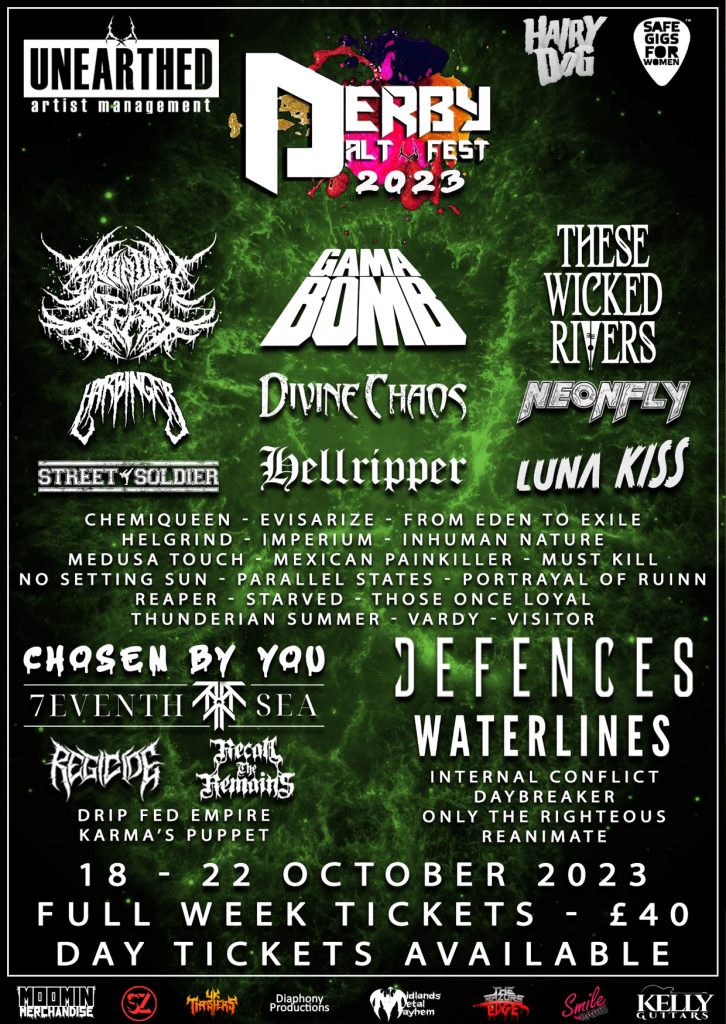 ---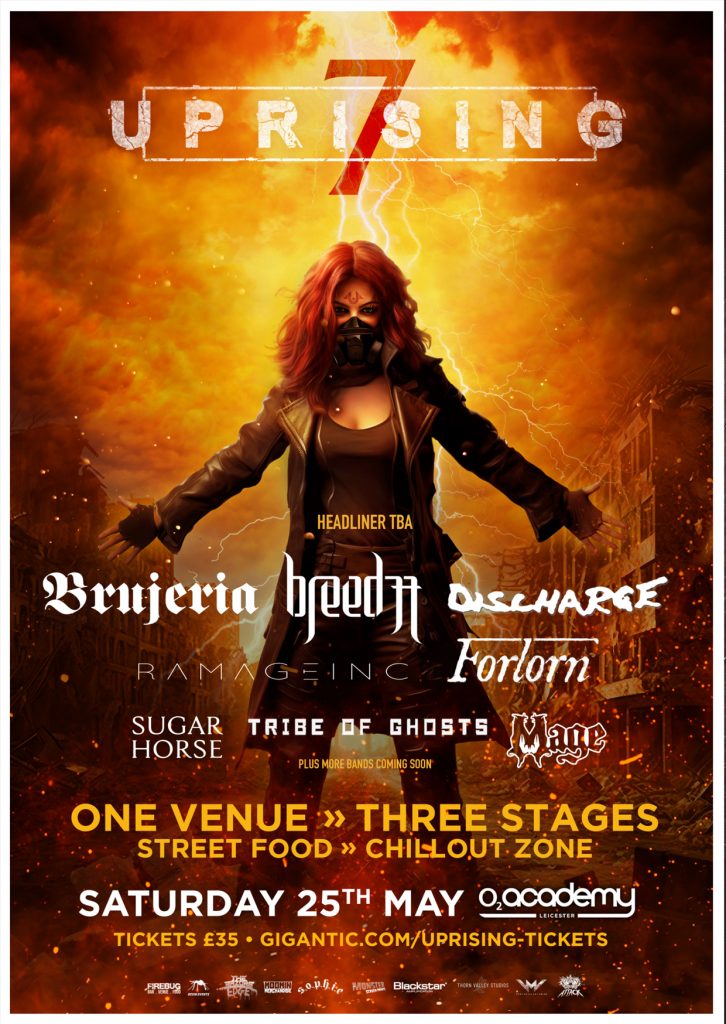 ---
Dragon Fire 02||09||23
---