Feeding Frenzy 02||03||21
Welcome to Slow Dragon Music's review Feeding Frenzy, where we scoop up all the runaways who thought they'd made it under our watchful eye.
***we like to arrange our meals in alphabetical order***
---
Escarion – Pillars Of The Faith (album)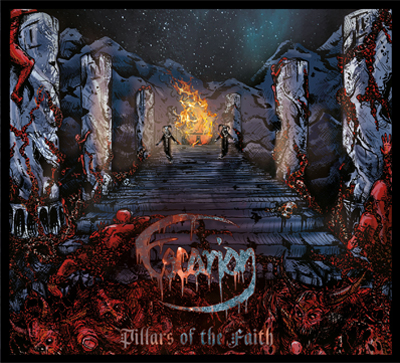 Pillars Of The Faith is a deep diver. One absolutely has to take the time to get the most out of it.
While it is pleasurable as background music, its major strength is in the way it progresses and toys with you. There are a lot of tight turns, which, while maybe not appealing to all, grab the attention. Transmuting through versions of riffs, tumbling, emotive, marching segments are shattered by many, many exemplary leads. They may be technically demanding, but still, they manage to avoid feeling overplayed, despite their heavy frequency. I would personally like more diverse vocal play, but, to be fair, that is a very minor gripe, and this is a superb introduction to one of Australia's newest death metal exports, Escarion.
Grade: A
Slow Dragon
---
---
Ewigkeit – Depopulate (EP)
Launching flat out into thrashing, melodic death metal, Ewigkeit's latest EP, Depopulate, pulls no punches in stating its intent.
This is a far cry from its predecessor, XXIII. Also an EP, that 2020 release was hinged around 70s proto-doom metal. There is none of that here. Even when the brakes are pumped, the dip in pace feels more black metal than Black Sabbath. It is quite the shift. So much so, that, if it wasn't written in front of you, you might never suspect this was the same band. There are a few riffs which sound somewhat familiar, but it's hard to put your finger on the memories being dredged up. Plandemic, for example, houses a twisted take on Pantera's Hollow outro. The title track drifts into Satyricon territory. These are not rip-offs, by any means, but there are distinct flavours.
Grade: B+
Slow Dragon
---
---
Maudiir – La Part Du Diable (EP)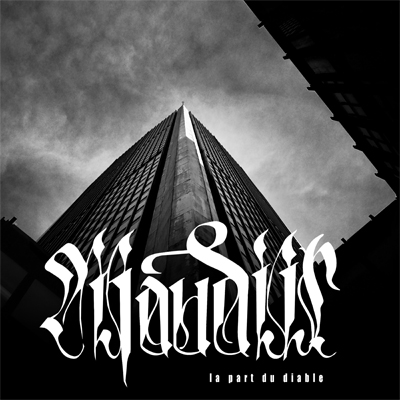 When people talk about blackened thrash, the tendency seems to be that the music in question gives preference to BM.
Not so with Maudiir, however. There is a lot of classic thrash to be gathered from La Part Du Diable, the musician F's second EP under this particular banner. In fact, to begin with, the "blackened" part seems to rest, almost entirely, on the vocal performance. This does balance out somewhat throughout the record, with some beautiful, elemental atmospherics, but the vast majority of heaviness here comes from first wave thrash, with a scattered twist of something a little older. Definitely worth your time, but it wouldn't be a surprise if it develops into a more fulfilled sound.
Grade: B+
Slow Dragon
---
---
Wenches – Effin' Gnarly (album)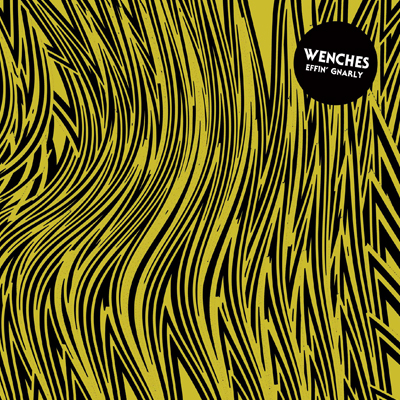 Straight up, stompy, heavy stoner rock is the order of the day with Wenches' debut album, Effin' Gnarly.
It's all attitude, as opener, Mama, Wake Up, smashes the listener in the face with, basically, one riff. The dynamics are key, as the pendulum swings from primordial riff-rock to caveman doom metal. Equal parts Cream, AC/DC, Melvins, and 90s Clutch, this lot don't mess about with intricacies. One fat lick, and they're ready to go. It's easy to picture them being happy if the amps go to eleven, and not needing much more than that. It really is that pure rock n roll energy which makes them what they are. If you're in the mood for some knuckle-dragging party punk, this is just the ticket.
Grade: B
Slow Dragon
---
Werewolves – What A Time To Be Alive (album)
This is flat out fun for depraved minds!
Letting loose the fact that members of Psycroptic and The Berzerker are among their ranks, it should come as no surprise that Werewolves are pretty intense. Nestle that alongside What A Time To Be Alive's acidic humour, and you have no small slice of big, dumb genius. This is a furious attack, launched from a platform looking a lot like SYL's classic, City, but with all the delicacy stripped out. Or, perhaps, Man Must Die as orchestrated by The Joker. It's utterly bonkers, but you will find yourself empathising with the hatred, and singing the riffs like a tool. Toe-tapping, however, is not advised. Unless you fancy a broken ankle. In all, WATTBA is a perfectly obscene, cackling manifesto of absolute disgust, leaving you wondering who owns who.
Grade: A+
Slow Dragon
---
---
Feeding Frenzy 02||03||21
Read more reviews on Slow Dragon Music
---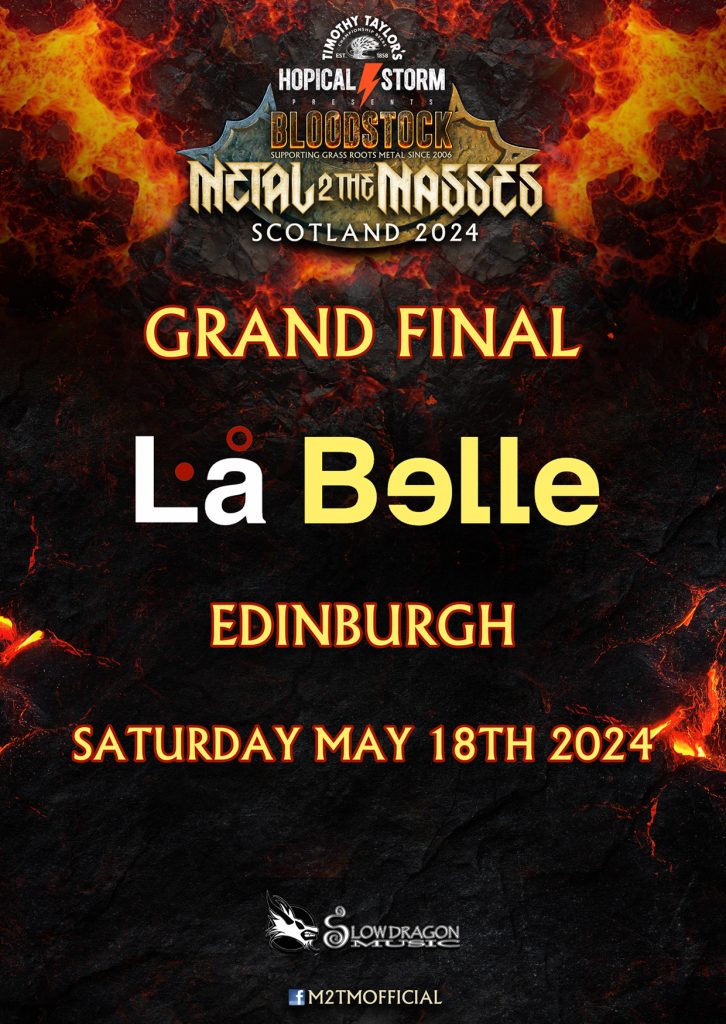 ---