Feeding Frenzy 20||03||22
Welcome to Slow Dragon Music's review Feeding Frenzy, where we go snapping and snarling through notable recent and upcoming releases.
***we like to arrange our meals in alphabetical order*** 
---
Cryptivore – Celestial Extinction (album)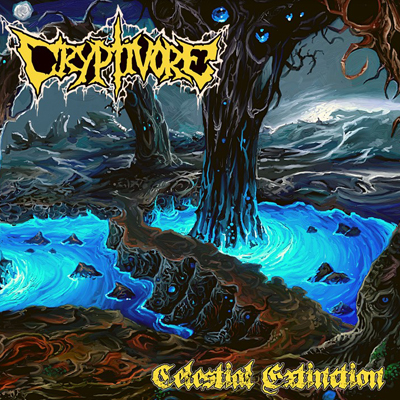 Release Date: 15th March 2022||Genre: Death metal||Label: Bitter Loss Records
With their debut album, Celestial Extinction, Brisbane's Cryptivore have given us something deadly to get our teeth into.
Delightfully rough edges take listeners back to a time when death metal was a more savage beast. While it is certainly tight, there is a slightly messy, unchained character, one which you don't often get in tech-leaning death these days. I'm not saying they twiddle about all over the place. Far from it, but when they do, it's more of a force of nature than a machine. A huge chunk of the sound harks back to mid-era Carcass. They are capable of getting intricate when it counts, and making it a hook. Soured melodies also take many of these tracks into future classic territory. This feels like it would make for an excellent live show, from a band taking full advantage of the fire and fury of youth. More than fit for festival stages, Cryptivore have camped up next to Bloodbath, and given them cause to make a noise complaint.
Grade: A
Slow Dragon
---
---
Hell Militia – Hollow Void (album)
After a decade since their last full-length, Hell Militia are back with new album, Hollow Void.
Reforming in 2018 – and further delayed by the pandemic – these multinational black metallers have, finally, smashed out a blistering follow up to 2012's Jacob's Ladder. Not a lot has changed in their camp, soundwise, despite new personnel, but it didn't really have to. They do have a bit of a sharper, punchier tone. The aggresive bombast remains in tact, though. This is absolutely the same band, yet intangibly evolved. As pure, primordial vitriol spews out of the speakers, you can tell Hell Militia are leaving no personal cavern unscoured. Digging deep into their own sound, they have exhumed something of all past glories, culminating in one glorious celebration of hatred. There are no shock turns, but stench of progress reeks out, from start to finish. Hollow Void is a truly fitting addition to their collection of works. If you're going to come back after ten long years, it better be with this level of maturity.
Grade: A
Slow Dragon
---
---
Lockjaw – Silence The Fear (EP)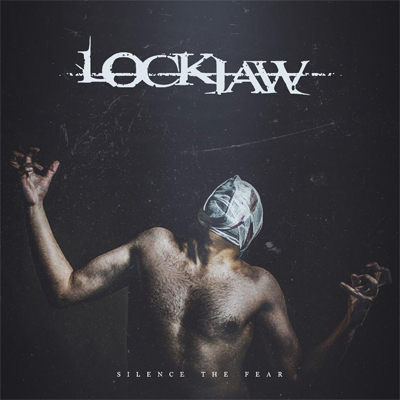 Hailing from Dallas, Texas, Lockjaw haven't entirely shaken off a certain geographical tone – but maybe that's a good thing…
When you only have three tracks to introduce yourself to the world, ut can be a tricky task to master. Nevertheless, these lads have made a great go of it! Yes, the above reference is to the influence of a certain Mr Abbott. At least in some of the rhythm parts. The vocals, and, indeed, the songs themselves, take things in an altogether different direction, though. The big name which springs to mind is Killswitch Engage. One may also hear a hint of Hatebreed smudged in. It does feel like I am describing this band as a bundle of tropes and idioms, but there is definitely more to them. To some, the Texan twang may be what differentiates them from these aforemetioned styles. Others may find the reverse to be true. Combined, they assuredly make for a defined sound. Lockjaw are maybe a little more mainstream than much of my current listening. 20 year old me, on the other hand, can't wait for more, and it feels like this band could make a significant mark, soon.
Grade: B+
Slow Dragon
---
---
Feeding Frenzy 20||03||22
---
Night Crowned – Rebirth Of The Old (EP)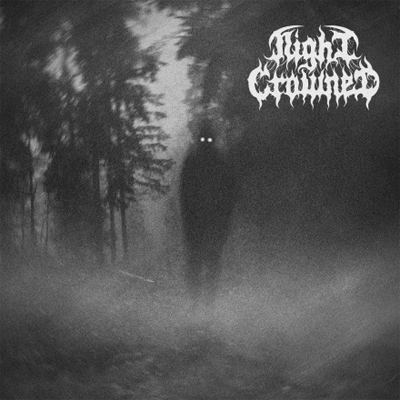 Night Crowned don't mess about on Rebirth Of The Old, getting right to work on some straight up black metal.
Well, I say straight up. What I mean is a few different shades of BM, as you expect it. We start with a bit of pounding two-step, moving swiftly to blazing fast tremolo, followed up neatly by aggressive atmospherics. And that's just in the first song! Track two continues in a similar vein, but busts out the keyboards and melodic vocals. Again, this is a short-player, with just four tracks. A lot is crammed in there without feeling rushed, so you really get a feel of what these Swedes are about. Hints of modern death are flecked throughout, making for some nice juxtaposition. Going from track to track, it genuinely feels like the running order has chosen to make this whole release build to a climax. You always find yourself being pulled on to the next moment. This might mean it's not an instant hit with the impatient. But give it time. Listen as a whole for maximum reward. It is worth it. If you're familiar with last year's Hädanfärd album, you already know what I mean.
Grade: A-
Slow Dragon
---
---
Stellagen – From Dying Stars (album)
"Power, melodic, black, death, thrash metal" is the wide bracket given for Stellagen's debut album… And it's accurate…
Now, the first thing I noticed here is that the production is slightly "fluffy". I'm not one to let this distract me from a good release, but I know others can be more fussy. If I'm picking up on it, they surely will. Musically, though, this is very interesting. It manages to cover all the bases claimed above, and with fluidity to boot. On top of that, their thrash take has a palpable punk edge! One more to add to the arsenal! Personally (as a guitarist), I'm rather taken with the style of (I believe) lead axe-man, Jimmy Lardner-Brown. That guy can, as they say, really rip! Nearly every song has a "holy shit!" lead. Usually, full-blown power metal does not fill my sails. Moments of it here are few and far between, and eased by the rounded nature of Stellagen's sound. Who would have thought blackened power metal x thrash-punk = Thin Lizzy speed-cheese..?
Grade: A-
Slow Dragon
---
---
Feeding Frenzy 20||03||22
---
Read more reviews on Slow Dragon Music
---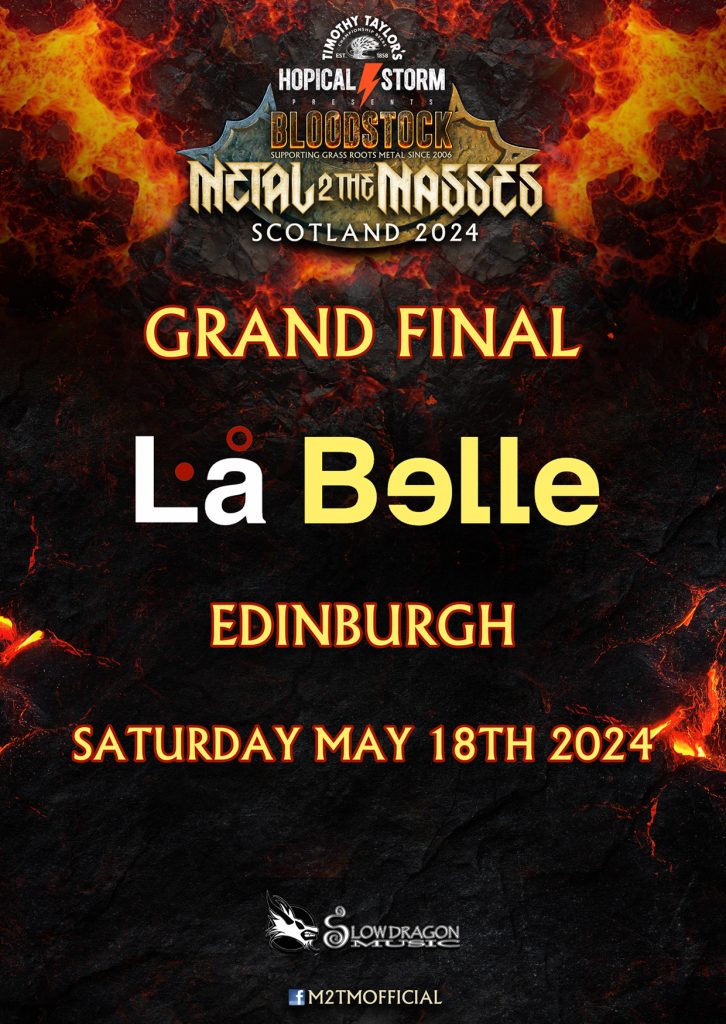 ---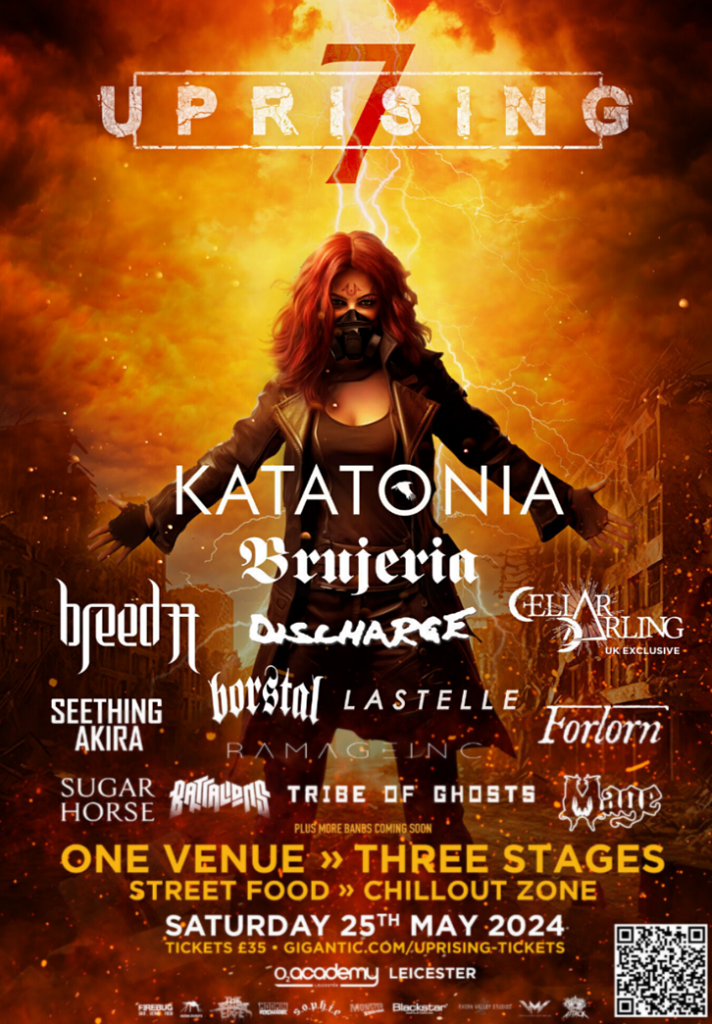 Feeding Frenzy 20||03||22