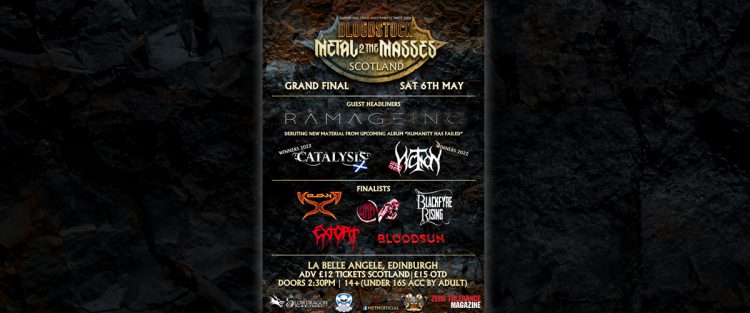 M2TM: Scotland 2023 Grand Final
---
It's just one week until the Scottish Metal 2 The Masses 2023 Grand Final – and it looks set to be a monster!
The initiative has, once again, delivered a blistering array of heavy bands from around Scotland. We are all fired up for our finalists to give La Belle Angele a right good stomping on May 6th, and to see our special guests land the final blows. In the running we have Bloodsun (Inverness), Blackfyre Rising (Edinburgh), We Make Mammoths (Bathgate), Volcano X (Dundee), and Extort (edinburgh. Just one of these acts will go on to play Bloodstock Open Air in August. There is no audience vote in the final, but the bands will still need your support to put on their best performance. Instead, the final stage of progression will be decided by a panel of carefully selected music industry judges.
Of late, people have only really been buying live events tickets during the final week running up to a show. However, well over half of the pre-sales for this year's M2TM Grand Final have already been claimed before that point. Entry is £15 on the door, but advance tickets can save you a couple of quid. We're just not sure how long they will last. Get them here!
As well as the bands in M2TM, we have arranged a clutch of previous winners as guest headliners, to delight and astound you!
First up, we have Viction. We first discovered this Oslo based band at Bloodstock last year, after they won M2TM in their home country of Norway. Bringing together equal parts melody and death-thrash, they captured our minds, and we knew we had to at least try and get them over for the event. This will be just their second time in the UK, and their FIRST live appearance in Scotland. Make sure to give them a huge warm welcome.
Next, it's a band who we have all seen grew from conception to the monster they are still becoming. After winning M2TM: Scotland in 2022, Dundee's Catalysis seem to have become unstoppable, making moves into new regions, landing supports with the likes of Avatar & Warbringer, and, recently, selling out their own Dundee Metal Fest in their home town. Now dubbed the city's "ten-testicled bulldozer", they just keep smashing it out of the park. Do not miss this set!
Finally, closing off the proceedings, we have Ramage Inc.
---
---
We almost don't need to say any more about it! One of Scotland's hugest sounding metal bands, it is nigh on impossible to not feel moved by a performance from this Edinburgh cadre. As if that wasn't enough, though, we have the honour of hosting the very first live airing of their newest material! Their set is to be made up of tracks taken exclusive from their yet-to-be-released album, Humanity Has Failed (Layered Reality Productions). This is going to be a supreme moment in time!
Doors are an early 2:30pm, and running order of the participating acts will be decided at random! Get down early to make sure you don't miss out showing them your love!
---
READ MORE ABOUT METAL 2 THE MASSES: SCOTLAND ON SLOW DRAGON MUSIC
---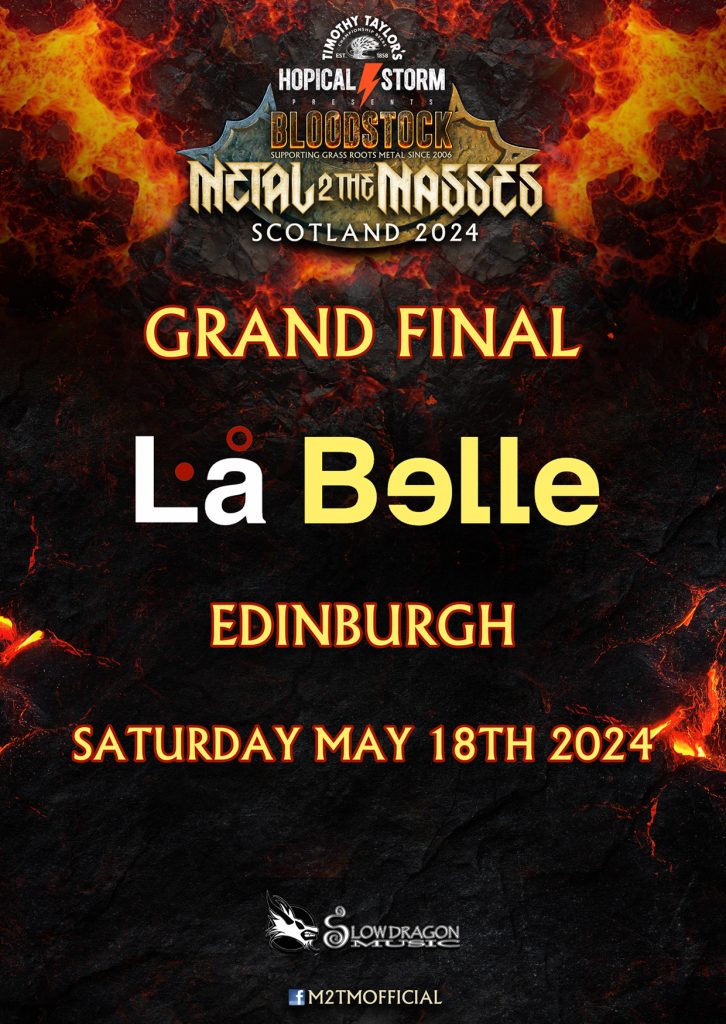 ---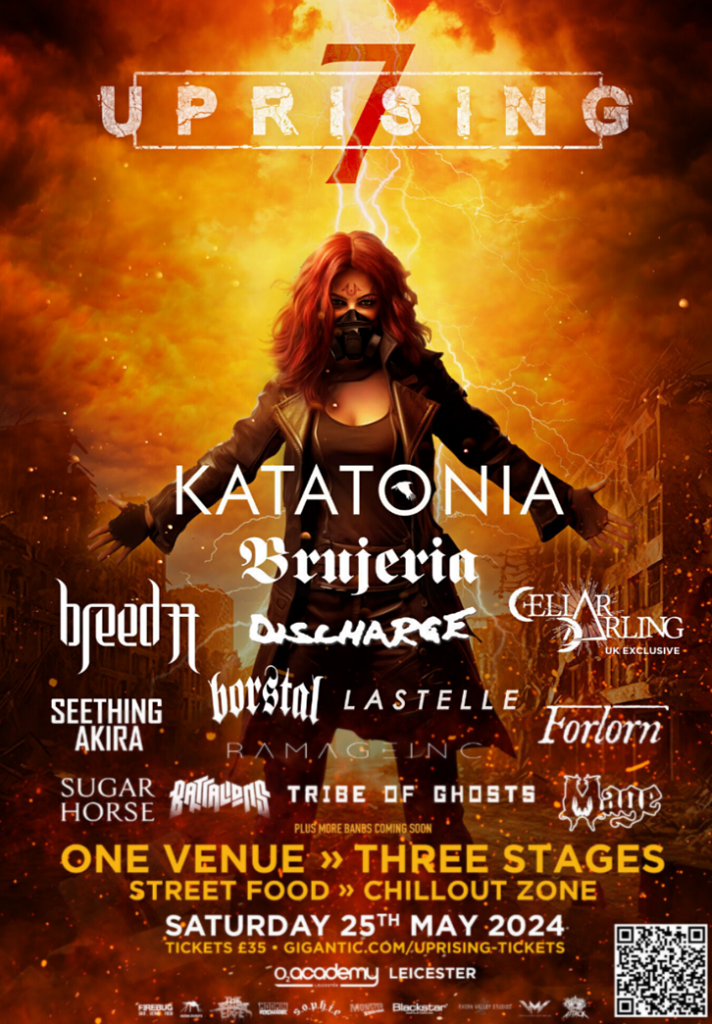 ---
M2TM: Scotland 2023 Grand Final
---