Dog Tired release Feast video
---
Originally coming out of the Pennycuick scene over a decade ago, Dog Tired may be more associated with Edinburgh to some.
Mind you, they all but relocated said community, when Bobfest – their own mini-fest – moved to Scotland's capital city. Yet, demi-bumpkins they remain. With that, comes quirkiness, and a will to plough their own furrow. To hell with the plague! They're stepping into new territory once more. Working their way through a growing stack of much-loved albums, DT have always placed heavy emphasis on video promotion. But with no album..? Well… Guitarist Luke James fills us in (and fills us up…)!
Luke James: "Our new single, titled 'Feast', is loosely based on a story Barry (bass) told me, about a Turkish king who was tied to a chair, a melting crown was placed on his head, and his followers were forced to devour him under punishment of death.
"Heavy metal subject matter x100! The lyrics took a different form than the story, as all great songs do. In the tune, the followers are devouring kings to become enlightened, and closer to their demon god king of greed, 'Mammon'. The end section on the lyrics are particularly ominous.
'Servants of mammon must feed.
Sermon of mammon must eat.
The slaves of mammon will feast.' "
Luke James: All photo credits – Alan Swan Photography
Effectively a single, the track seemed to come somewhat out-of-the-blue. Sometimes, though, inspiration simply strikes, and needs to be dealt with remorselessly.
LJ: "The lyrics were written in a night of many cans, and immediately sung straight onto a demo track. We all decided we wanted a new single before hitting bloodstock, and gigs in general again. When we picked feast, the lyrics were created 2 weeks before we went into the studio with Jamie Gilchrist!"
"We feel the riffs and crushing vibe of this tune is almost a bridge to whats coming with the new album. Wall to wall brutal riffs. Also, although feast has an lot of traditional 'us' in it, I feel there's a lot of new territory we hadn't explored before. We didn't want to rush the new album, but it is certainly almost complete."
The song itself, however, is only one part of this standalone release. What about putting together the video?
LJ: "When it came to the video, it was a no-brainer to go to (with – ed) Alan Swan. He is one of our good mates, and his videos seem to get better each time he makes one."
"We wanted it to be brutal, bleak, and have a hint of the 90s about it. And I think Alan definitely achieved that, and more. It was certainly a more pleasant experience editing with Alan than (on the – ed) Lord Of The Vile video. When we filmed the last one, we were just about to go into the first lockdown, and all editing after was done via Skype and Teams when Covid hit. This time, I went up to Alan's, and he had completed pretty much the final version in a day. A couple edits here and there, and it was done! Again, hes a wizard."
"Also, hats off to him for the intro. He went up to an old monument in Pennycuick, and put his camera on some mad timer – where it took hundreds of pictures for hours – to get the cloud effect. I popped up with the dog to hang out for the cloud intro."
Dog Tired release Feast video
"We recorded again with Jamie Gilchrist, and I'm sure he is again visibly more haggard from his triple tracking riffs and blast beats.
"He is a pleasure to work with, and I would recommend any band to get in touch with Nameless City Sounds studio, if you want a metal e.p/ album recorded. We triple tracked the riffs, and obscenely tracked the vocals, to give it that ominous vibe. Also, at the start I wanted mad dive bombs with the whammy, but we ended up using Keith's first guitar from when he was 15 to get em. I think that definitely gave Jamie some more grey hairs. Also, if you zoom into certain sections, I went mad with the keys to beef it up. Overall, I think its a ferocious, guttural single, and cant wait to play it live. The tester is the 2 gigs we have at the end of the month – in Middleton and Newcastle – before BOA."
The grain and tone of the video is very unusual. Is it something DT may keep up in the future? Or will it be left as a specific moment in time?
LJ: "Its cool you think its unusual. Hopefully folks really dig. We love the bleakness of the colour scheme. It really lends itself to the song. Brutal, in-your-face metal. Most likely it will be moment in time. By the time we're thinking of doing another vid for the upcoming album, we'll most likely have a completely different idea and approach. Hopefully something along the lines of Scanners, with folks heads exploding from riffs! With us being about for many a year, it's important to keep changing things up, as all bands should."
"But thats what we love about the band; Dog Tired are ever changing, and trying new things…. But are always metal."
"Also, big shout out to Matt Justice, who was integral to us creating this song. He helped us demo the drums, and let us get the space to film the video. (When we were recording, we also whipped out a couple of Grand Magus tunes for a laugh, and by that night he had sent back the guitars, keys and solos recorded! Me and Keith got proper ripped, and we ended up recording his debut of singing Magus. That has been printed onto a CD, and firmly buried in the garden, in an unmarked grave.)"
---
Read more interviews on Slow Dragon Music
---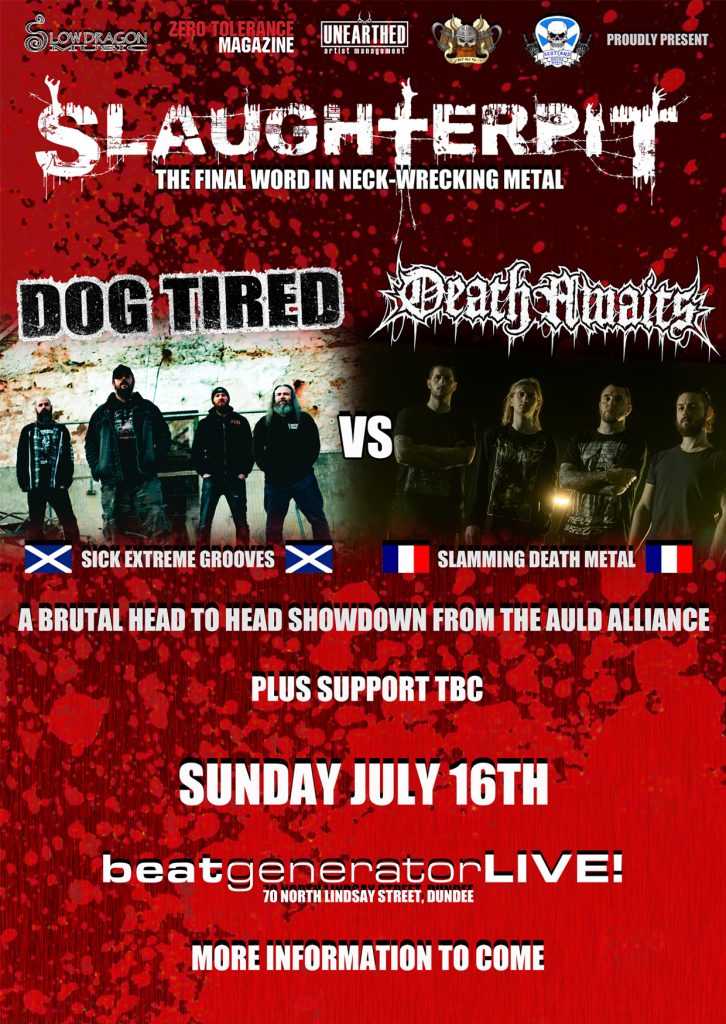 ---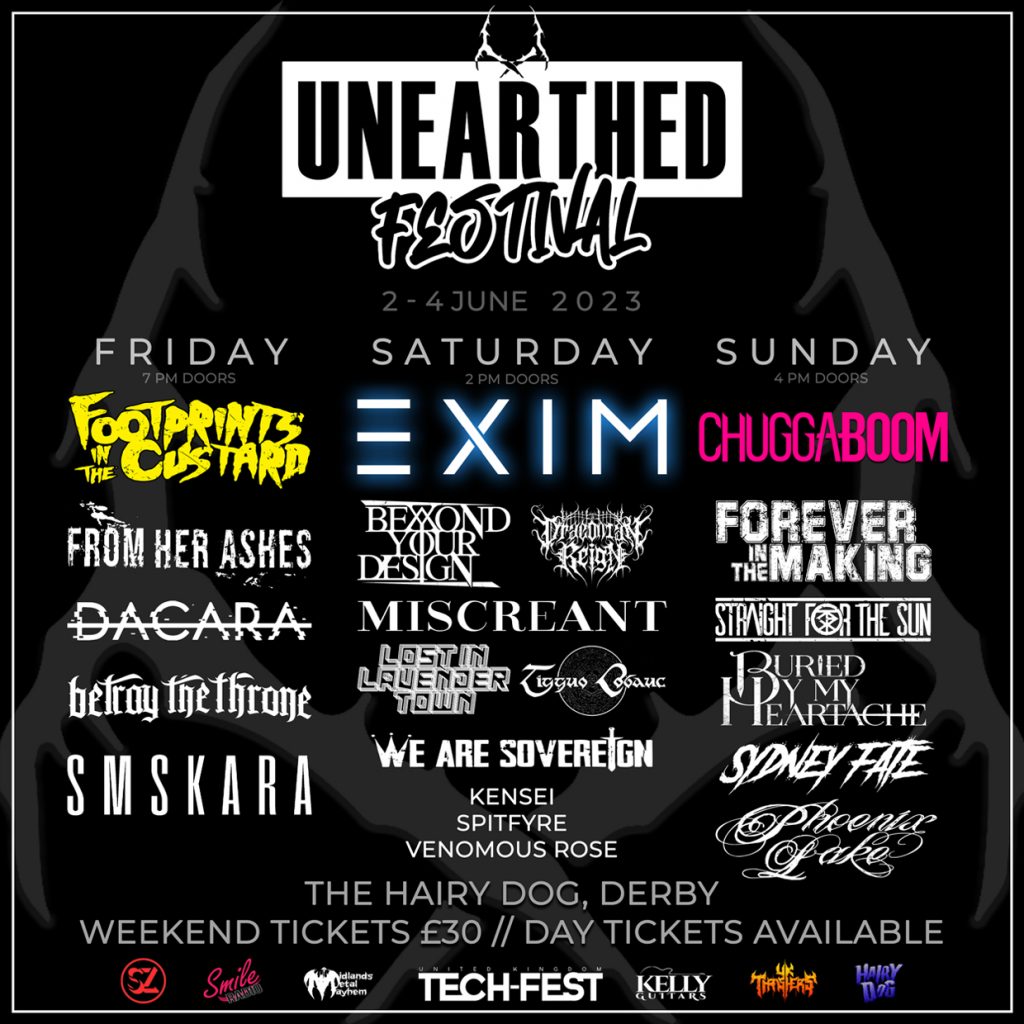 ---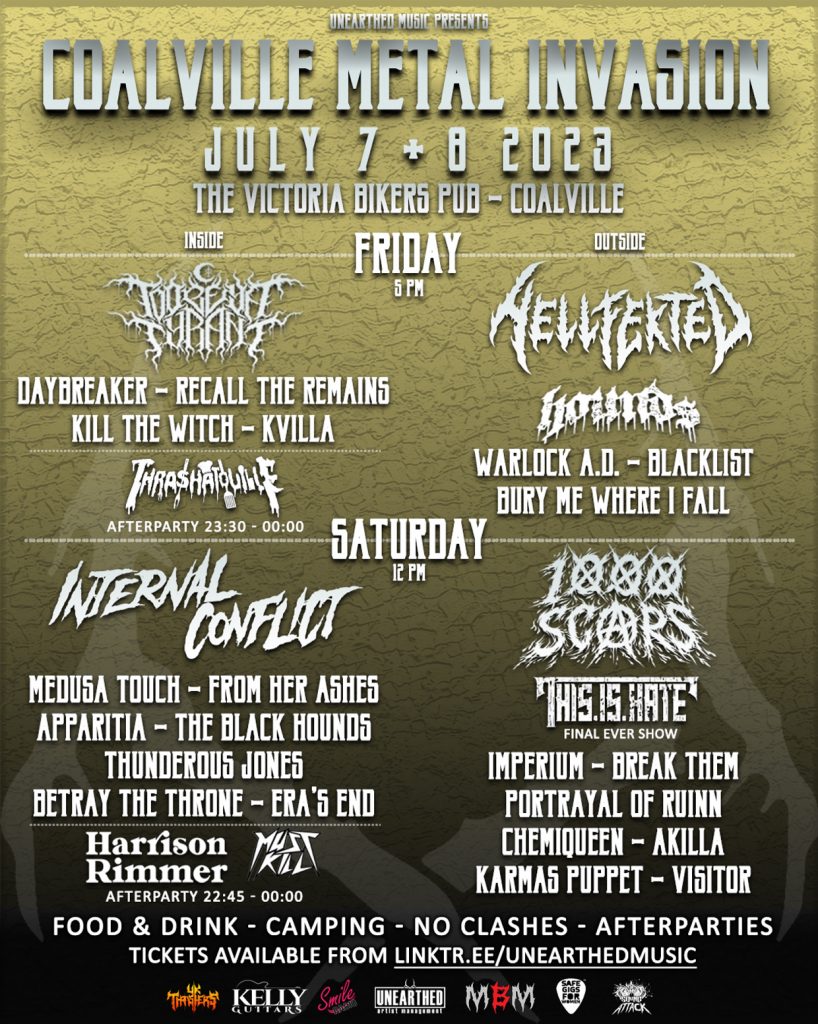 ---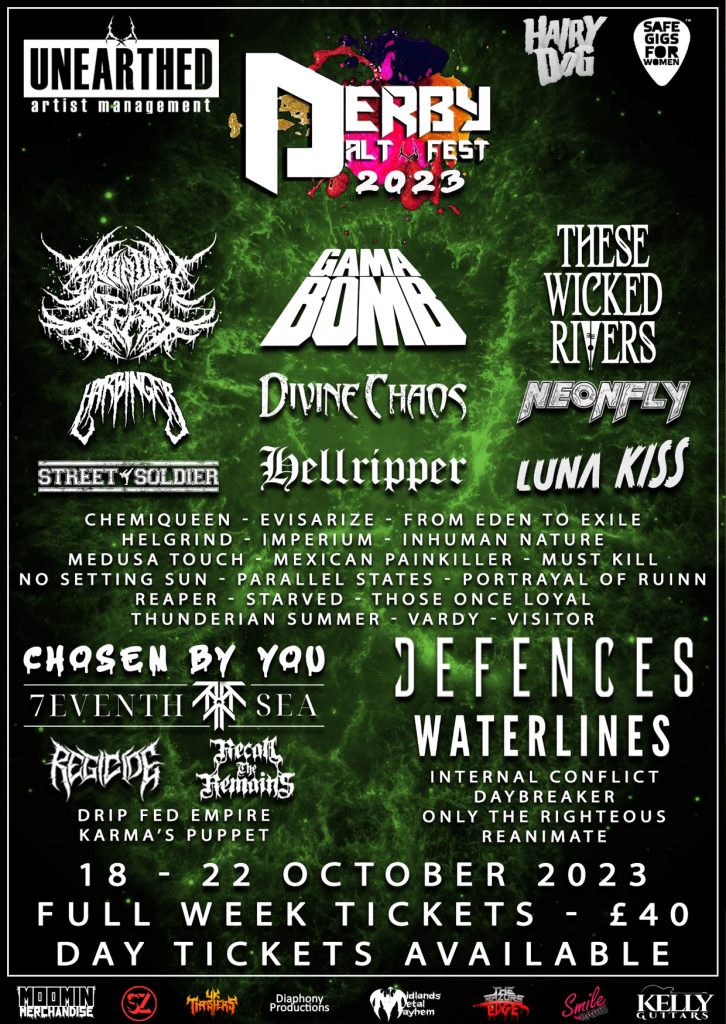 Dog Tired release Feast video