Metal 2 The Masses is back!!!
---
Bloodstock Open Air's Metal 2 The Masses initiative is returning to the live scene, now that lockdown restrictions are set to ease in time for the Summer season.
The initiative, which unlocks the path to festival performances for unsigned bands, was put on indefinite hold last March, along with every other live event going. Now that a clearer path ahead has emerged, all guns are blazing towards a mid-summer restart. 
Due to the time between opening back up and the festival dates, some outside-the-box thinking was required. In no mean feat of re-organisation, all regions will host condensed events over two weekends: July 3rd/4th, and July 10th/11th. It is going to see a monumental amount of underground metal hit stages all around the UK, in no less than 21 locations. We've listed as many of the initial contact details as we can below. Some organisers may still be looking for bands in your area. Others could simply be promoting the full event. Either way, things will go wild, so be quick!
---
July 03rd
July 04th
---
July 10th
July 11th
---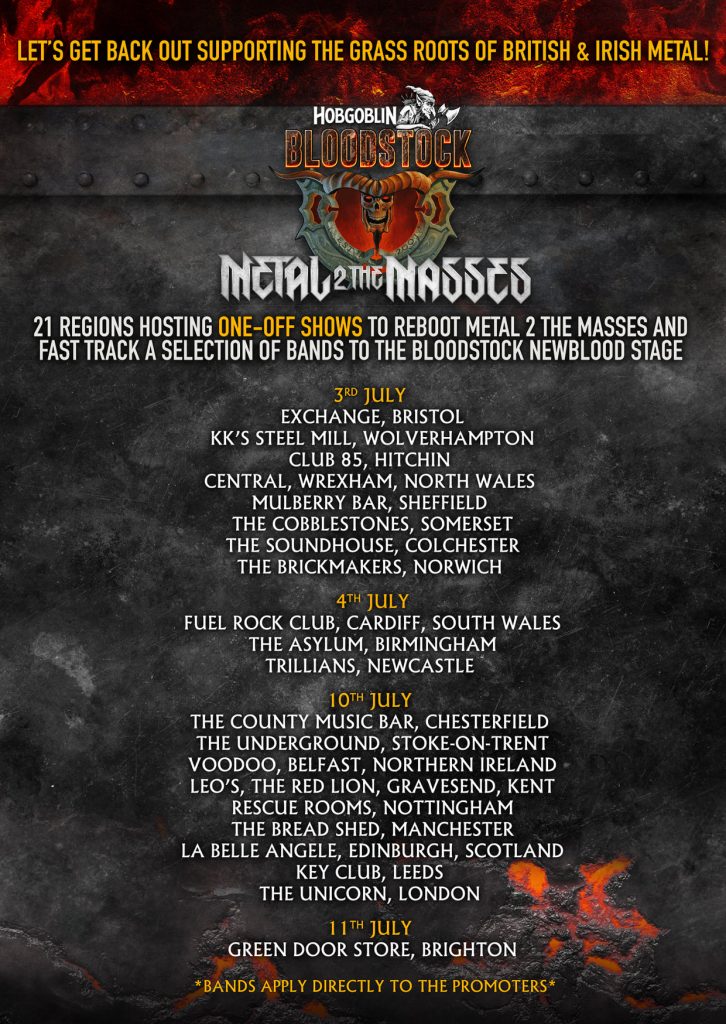 ---
For Scotland, this is slightly less stressful, as we had already arrived at our 2020 Grand Final line-up. All we have had to do is move date, keeping all the participating bands locked in place. We've also managed to retain the Keep It Steel after party, and our desired venue, La Belle Angele. As one of the first Scottish metal events after lockdown, this looks like it could be an absolute monster of a show, so make sure to grab your tickets as soon as you can. The go live on Tickets Scotland imminently!
---
---
See more on Slow Dragon Music events.
---
---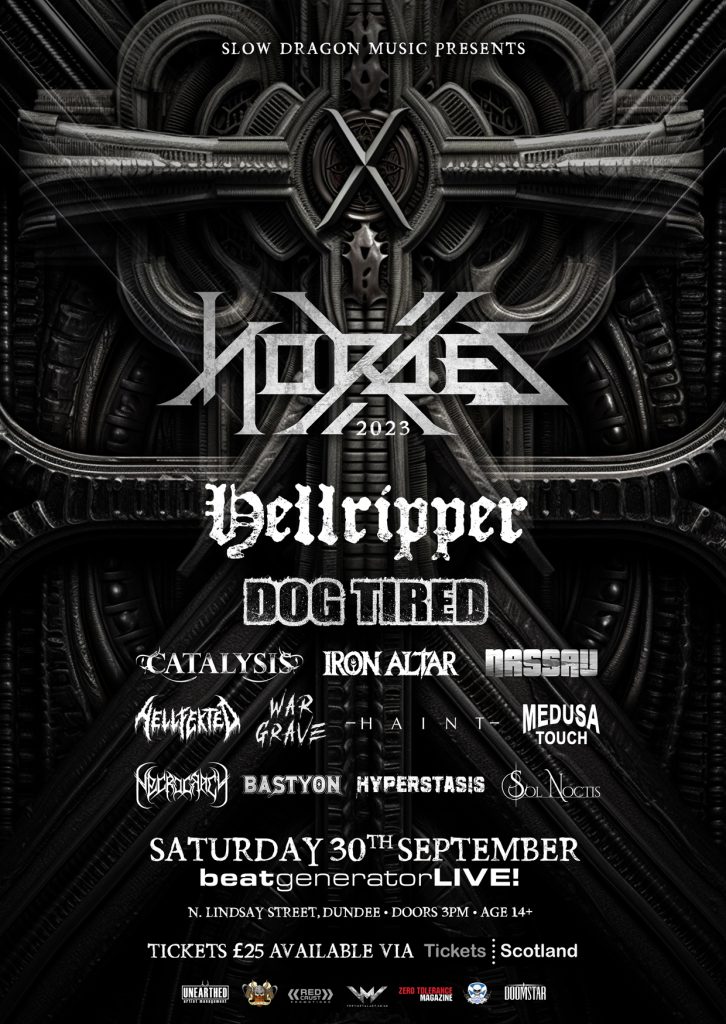 ---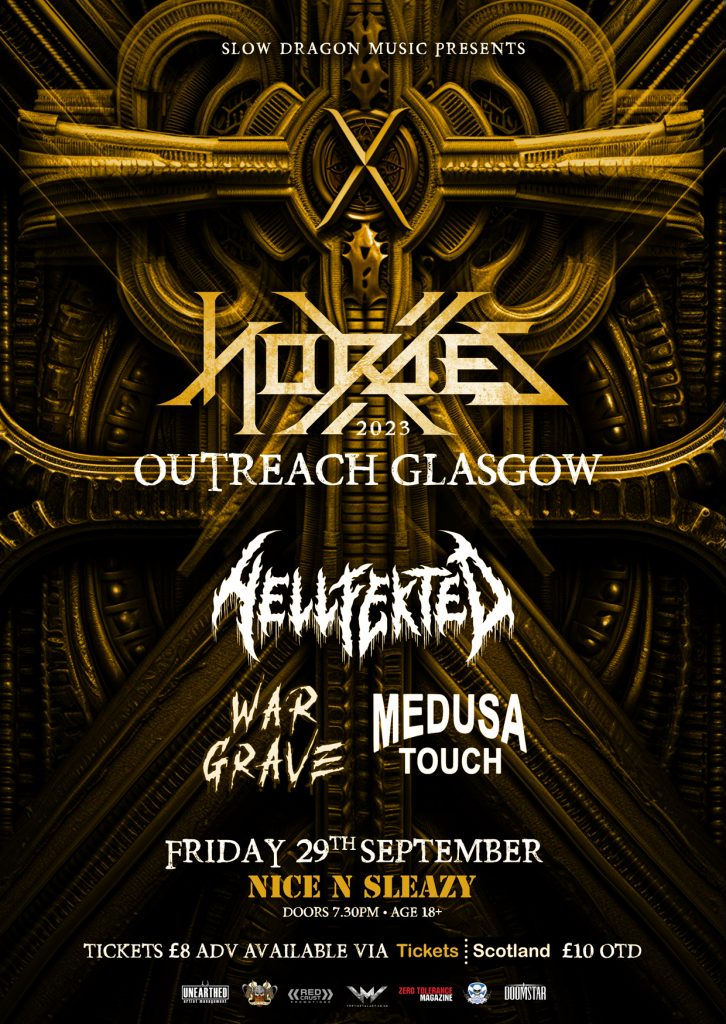 ---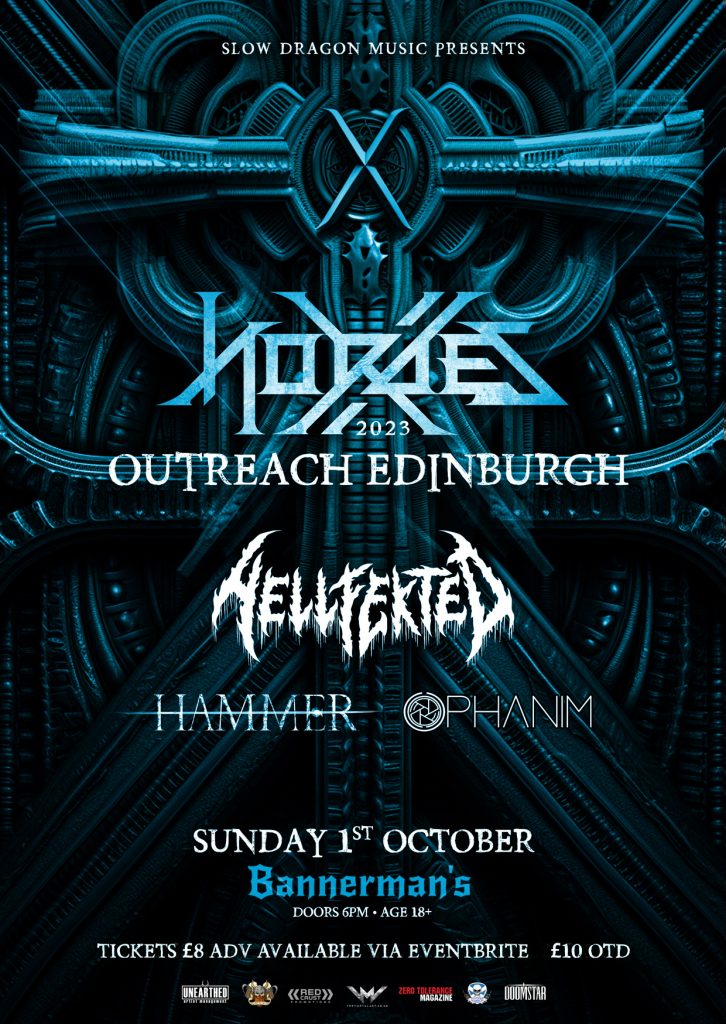 ---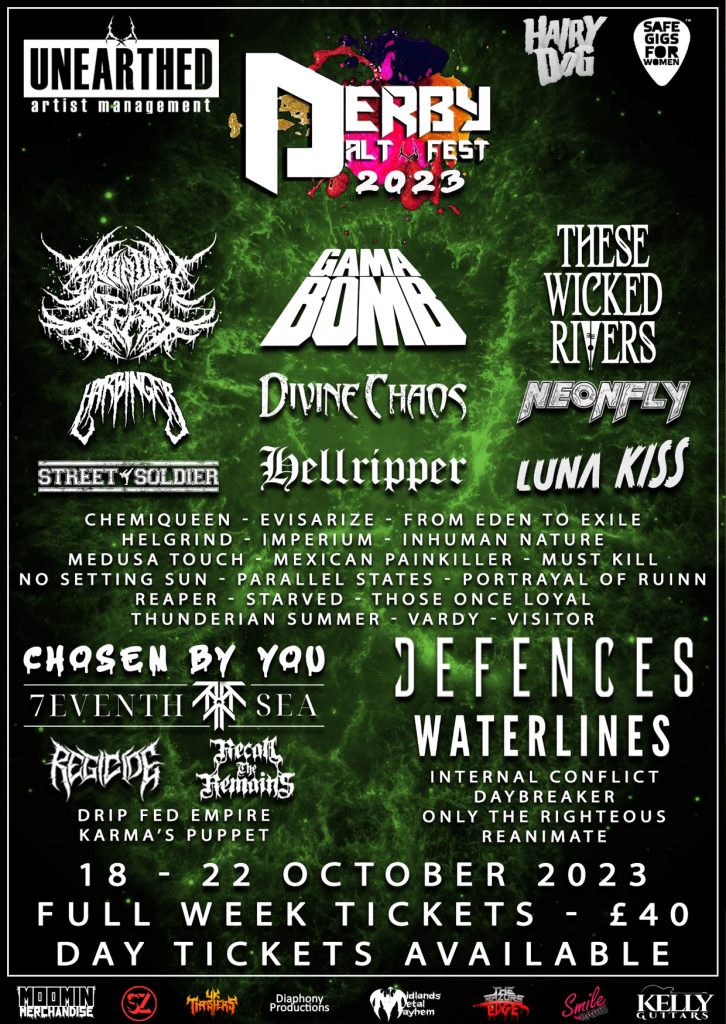 ---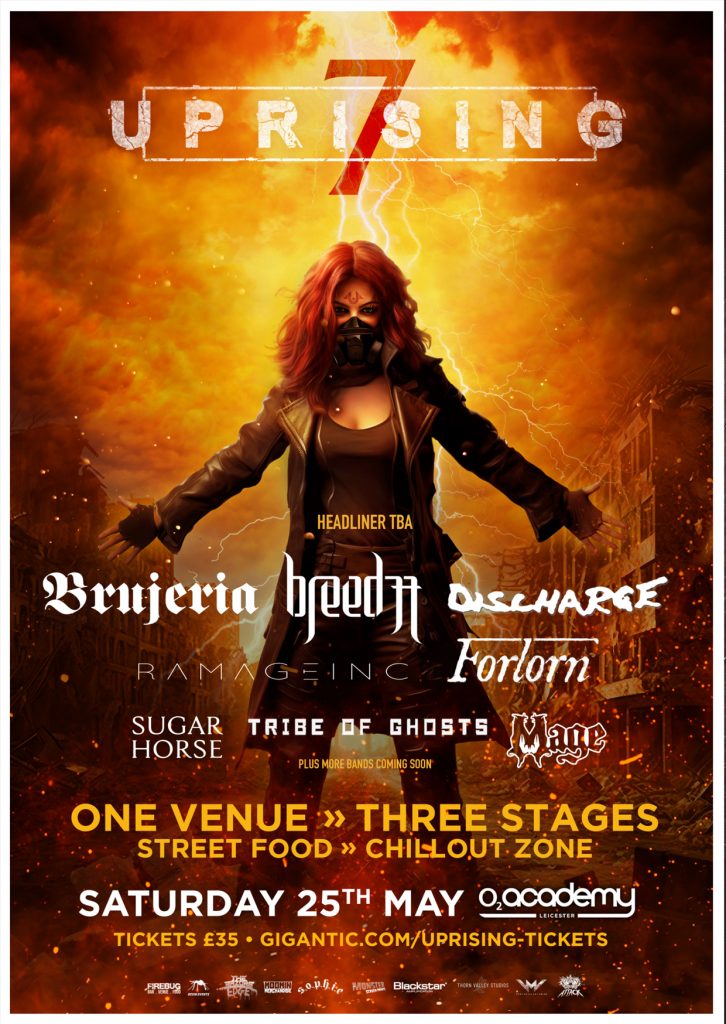 Metal 2 The Masses is back!!!