Hordes X: Damnation's Hammer & Haint join the bill
---
Yes, it has indeed been some time since we announced an update to the Hordes X 2021 bill…
That doesn't mean, however, that wheels haven't been a-turning beneath the surface. Oh no!. So, now that things are starting to look a little clearer, we're ready to break out two new names. With the first four bands, who were announced way back in 2019, rolling over to this year, we already had a very strong starting block. As announced for the cancelled 2020 rendition, Acid Reign are still our headliners, as part of their freshly unleashed UK tour schedule! Solitary, Iron Altar, and H8teball are all also still on board. It's a very strong base to work from! 
Moving forward, from today, we have two utterly superb bands to introduce to the Hordes X stages.
First of all, we have decided on our second stage headliner. Hailing from Lancashire, England, Damnation's Hammer are a study in avant-garde 80s doom/death metal. Although they are headed up by former Dearly Beheaded bassist, Tim Preston (vocals/guitar), there is little similarity to be had. Having seen them at Bloodstock in 2019, we know they've got the grits live, and have honed their show supporting the likes of Xentrix and Sacred Reich. We're really proud of this booking, and can't wait for their Dundee debut!
---
---
Meanwhile, over in Northern Ireland, members of Stand Up Guy, Owlcrusher, and Condemned have banded together for an underground, all-star, Belfast beast! The culmination, operating under the name of Haint, is probably best described as a kind of progressive sludge. Although they don't have any official releases available just yet, they are at the tail end of putting together album number one. You can check out some of what that sounds like on their Facebook page. We liked what we heard, and can't wait to get this on the stage. You are at the ground floor; don't miss it!
As restrictions in Scotland now look to be fully lifted by August, it seems a good time to get this announcement out. Things are most definitely hotting up with these new additions, but we're not finished yet! We still have seven more acts to bring you, so keep watching this spot! And don't forget, Acid Reign and Solitary both hit Glasgow on the Friday night, for a Hordes X Outreach show, courtesy of Goddamned Promotions. 
Hail the Hordes!!! 
---
Event details: Hordes X 2021
Artists: Acid Reign, Damnation's Hammer, Solitary, Iron Altar, Haint, H8teball, + more TBA/TBC
Venue: Beat Generator Live
Date: 25/09/2021
Doors: 3:15pm
Tickets: Tickets Scotland
---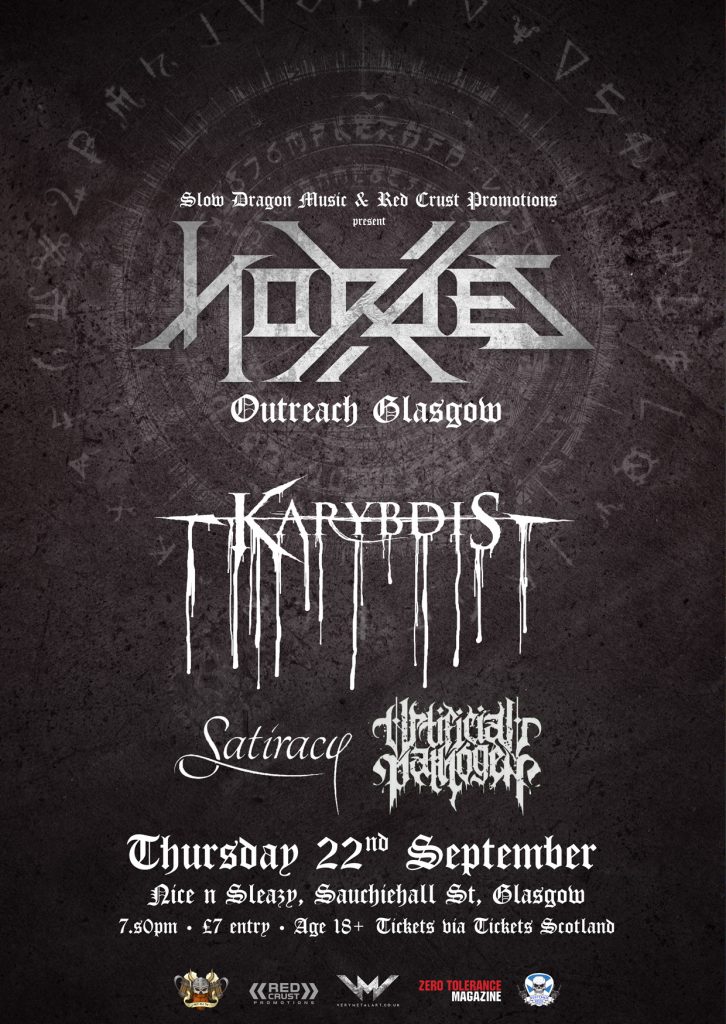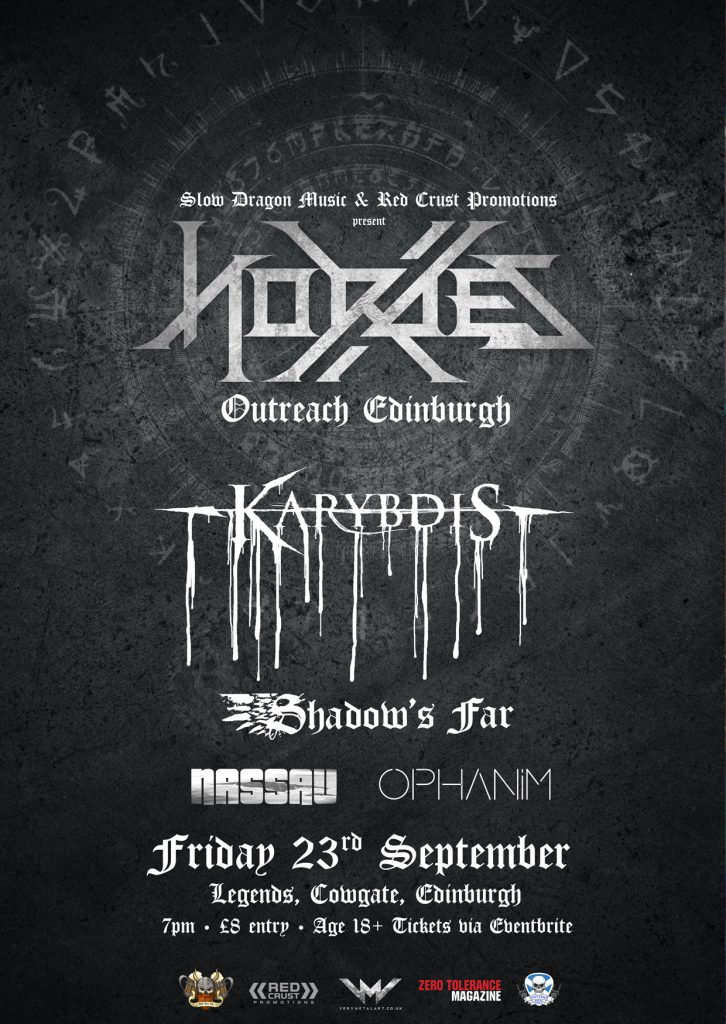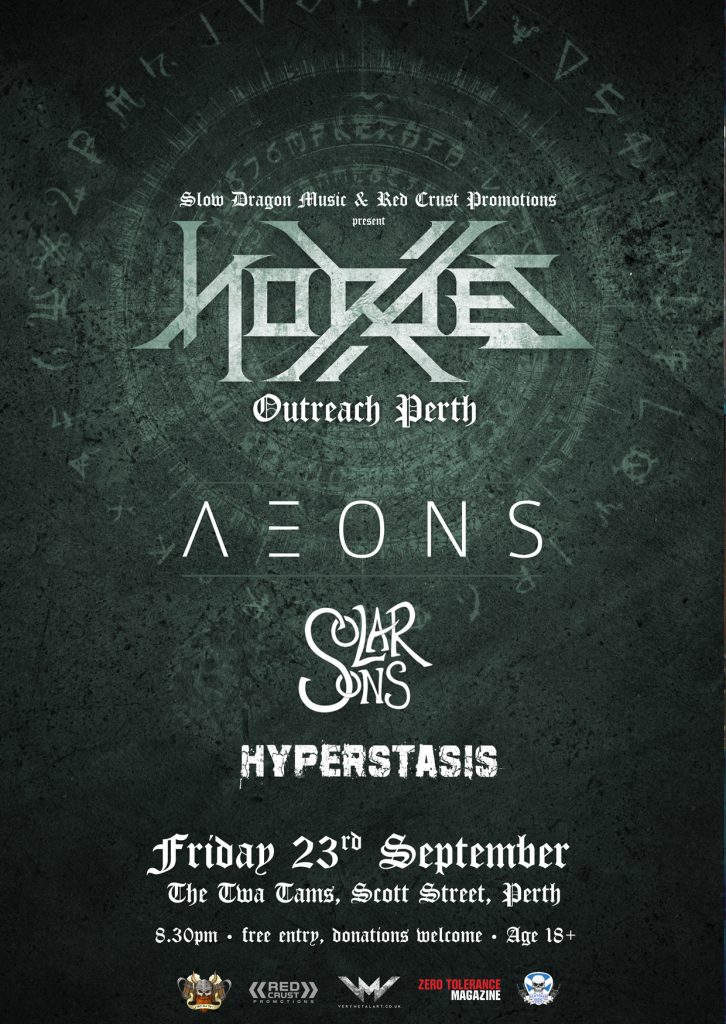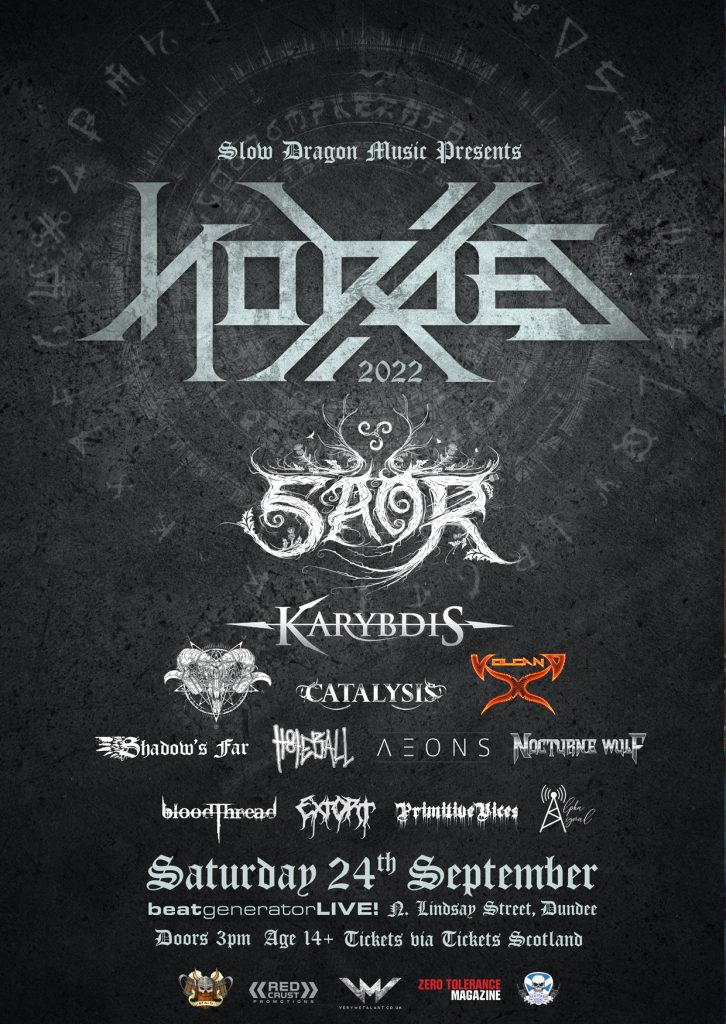 Hordes X: Damnation's Hammer & Haint join the bill