Catalysis – Hordes X 2023 Interviews
---
One of a couple of local bands on this year's Hordes X bill, Catalysis have truly been carving a name for themselves. 
Currently they are neck deep in the releasing plans of a fresh album. Of late, however, they've been all about the shorter releases, with a handful of EPs. We asked founder/guitarist Drew Cochrane what made them take the step to a full-length again
Drew Cochrane: "I think both Relicta and Innova (our 2021 and 2022 EPs) were well received and helped us build quite a lot of momentum and strengthen our reputation but the problem with an EP is it doesn't leave you much room to broaden your sound or experiment – so we definitely wanted the wiggle room to try new things – something a full length affords."
"We also definitely felt that on the back of appearing at Bloodstock and winning the Best Metal award at the Scottish Alternative Music Awards in 2022, we'd grown our following quite substantially – meaning that we'd likely shift more units of our next release and subsequently meaning we could afford to spend a little more money recording – an album is obviously more expensive to produce from the perspective of the costs of drum tracking, mixing etc. Knowing there are more people interested in us than ever before gives us the confidence that investing the extra money on a full length is a fiscally responsible thing to do."
"If you've been a long time listener of the band, we've not reinvented the wheel on this new record…"
"…but it's definitely more varied than before and we've brought some of the influences which have been more subtle on previous releases right to the forefront this time round, having more tracks has afforded us that freedom. There is a LOT of melodeath love on this new album."
As a promoter, Drew has also added Dundee Metal Fest to the events calendar this year (twice even!). Surely this is a sign that the local scene is headed back to good health.
DC: "There have been some excellent shows in Dundee recently, the April Metal Fest show was probably the best show we've ever played in terms of turnout, audience interaction etc – we had our first ever crowd surfer and non stop proper circle pits during our set. Crazy stuff. Here's hoping our album launch at the Winter Metal Fest is just as wild!"
"There's been a recent explosion on the scene with a lot of hardcore bands popping up (Trauma Bonds, Wreaking Joy, War Within, Truth Ruiner etc) and a healthy growth in the attendance of those shows on the back of that but straight up metal bands in Dundee are scarce."
"As a result, we often find ourselves sharing the stage with the same bands when we play locally. Solar Sons and Volcano X are both incredible bands and have become genuinely great friends to us, but it'd be fantastic to see some new blood come through! I mean with absolutely zero disrespect to any of the existing Dundee bands, of course. It's just easier to keep audiences engaged and interested with more varied lineups – but that needs to be balanced against making sure shows cover the costs they need to etc. It's a difficult line to tread as a promoter, and as a band the best solution is to be very careful about how often we play Dundee in order to maximise the impact!"
"From the perspective of a promoter, I think with the scene how it is at present in Dundee, it makes more sense to focus on one or two big shows a year and really making those a success than trying to put on more regular shows and struggling to cover the costs, bands playing to half empty rooms etc.
"Youth of Dundee, pick up a guitar, pick up drum sticks – start a band! We need you."
Talking of bigger local shows, this isn't the first time playing Hordes X for Catalysis. Something  special for them as a band perhaps..?
DC: "Hordes is a reliable fixture for us – we've played it several times in the past and we know exactly what we're getting. A well organised show, tonnes of great bands and a good turnout. It's also cool to see that as we've grown as a band we've moved from playing at the start of the day on the 2nd stage in 2017 to main support on the main stage."
"It's really appreciated that Slow Dragon Music has thrown the full weight of its support behind the band since day 1!"
"We're super excited to play this year alongside our friends in Dog Tired, who we've grown close with over this past year and who just released the incredible Red Verse album recently. Also excited to check out Hyperstasis debut show with their new vocalist, as well as all the other great bands on the bill."
---
---
Catalysis – Hordes X 2023 Interviews
---
They've also been adventuring a little further afield recently. We wanted to dig into the experience of their recent runs south of the border.
DC: "In April we took a jaunt down South for some shows in Leicester and Nottingham, but that's actually been it for us this year. The shows were both good, but they cost us a lot of money to do by the time we hired vans, booked accommodation etc."
"We've actually got quite a few English shows booked for 2024 already though, including Deprivation Festival in Swindon and Get Heavy Festival in Gateshead. Really looking forward to those – they're absolutely the best kind of events to be on for a band looking to grow their audience and appeal in a new area. Our focus for 2024 is definitely going to be on booking as many of these kinds of shows as we can and growing our name and brand!
Going back to the new album, Catalysis have always had some interesting involvement with better known names. On this new release, however, the band breaks a little with that tradition. 
DC: "We decided to switch things up on this release, our last 4 releases were all mixed by Mendel Bij De Leij (Aborted) but this time we're working with Hans Petter Solen, a Norwegian producer."
"We've also got a guest vocal appearance on the track "Another Version of The Truth" from Amy Wilkinson – lead vocalist of local hardcore newcomers Trauma Bonds. Although Amy is perhaps not as well known as the likes of Phil Demmel (Machine Head, who guested on Drowning In My Head), we're absolutely delighted to have her on the track – it shows the unity and camaraderie of the current local alternative scene is alive and well and her parts are absolutely killer. Bringing female vocals into the mix really helped elevate the track and Amy knocked it out of the park with some amazing melodies and some absolutely brutal screaming vocals too! We're really excited for people to hear it.
So, what is it that makes a Catalysis recording? What do they make sure to put into the project, and what do they hope that listeners take away from it?
DC: "The most important thing that goes into it for us is a genuine love of the music we're writing."
"There is absolutely zero trend chasing or trying to sound like specific bands when we write – we write music that we like, inspired by the bands we grew up listening to! The process of writing is really collaborative and gets moreso with each release. There's not a song on this record that is a "Drew song" or a "Sean song" – they've all been crafted with love by the whole band and we all set egos to the side and do what's best for the overall good of the song/record."
"With that said, I'd say the key commonality with all of our songs is that they all have a hook of some kind – whether it's an earworm vocal melody, a guitar part you just can't get out of your head, whatever. We're big believers of the fact every song needs something to draw the listener back in. We've tried to ramp that up from previous records too. Good luck getting the chorus for Mea Culpa out of your head when the album releases."
"In terms of what we hope a listener takes away, enjoyment. Plain and simple. We hope they take away enjoyment and the desire to listen again. If they take something more away – a message from the lyrics, an emotion from the song, that's great. But all we really care about is people enjoying the music. And if you don't – that's ok too, cos we absolutely love it!"
---
Catalysis – Hordes X 2023 Interviews
---
Event details
---
Hordes X 2023: Outreach – Glasgow
Venue: Nice N Sleazy, Sauchiehall St, Glasgow
Date: Friday September 29th
Doors: 7:30pm
Ages: 18+
Entry: £8 ADV/£10 OTD
Artists: Hellfekted, War Grave, Medusa Touch, Misophonia
Ticket link: https://www.eventim.co.uk/artist/hordes-x-outreach/ OR http://t-s.co/hord8
Facebook event page: https://www.facebook.com/events/1477527209663333
---
Hordes X 2023
Venue: Beat Generator Live, N Lindsay St, Dundee
Date: Saturday September 30th
Doors: 3pm
Ages: 14+
Entry: £25 standard (stbf) from Eventim and Tickets Scotland
Artists: Hellripper, Dog Tired, Catalysis, Iron Altar, Nassau, Hellfekted, War Grave, Haint, Medusa Touch, Necrocracy, Bastyon, Hyperstasis, and Sol Noctis
Ticket link: https://www.eventim.co.uk/artist/hordes-x-2023/ OR http://t-s.co/hord7
Facebook event page: https://www.facebook.com/events/1071340226910625/
---
Hordes X 2023: Outreach – Edinburgh
Venue: Bannermans, Cowgate, Edinburgh
Date: Sunday October 01st
Doors: 6pm
Ages: 18+
Entry: £8 ADV/£10 OTD
Artists: Hellfekted, Hammer, Ophanim, Fallen Ashes, King N8body
Ticket link: https://www.eventbrite.co.uk/e/hordes-2023-outreach-edinburgh-tickets-695217934557
Facebook event page: https://www.facebook.com/events/213643311340296
---
READ MORE ABOUT HORDES X ON SLOW DRAGON MUSIC
---
JOIN THE DISCUSSION ON THE SLOW DRAGON MUSIC DISCORD SERVER
---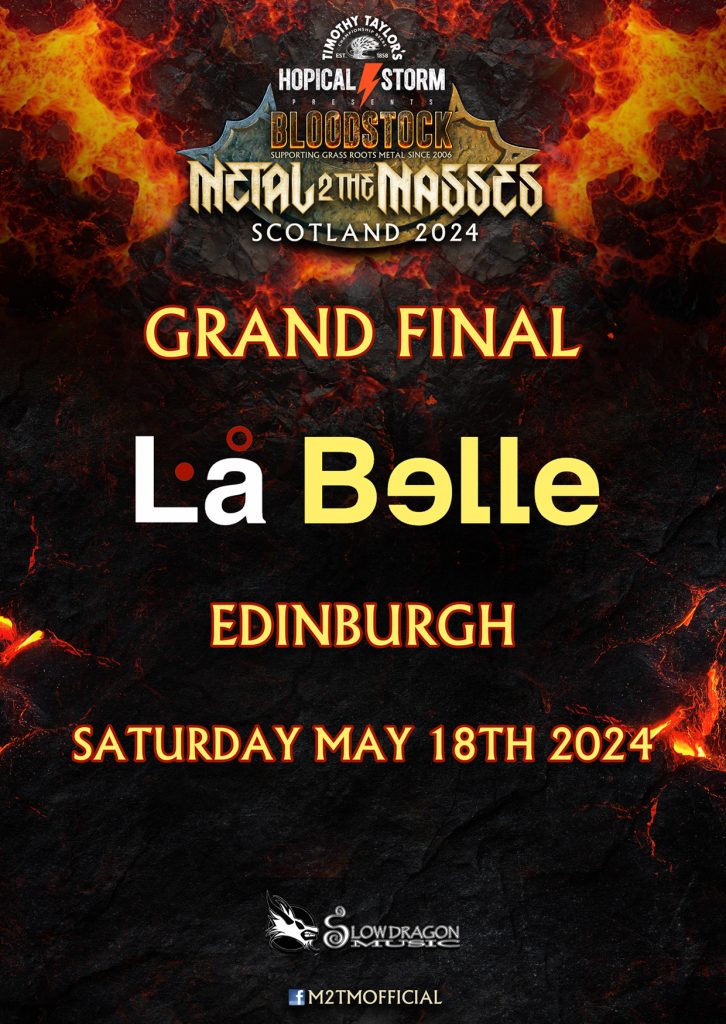 ---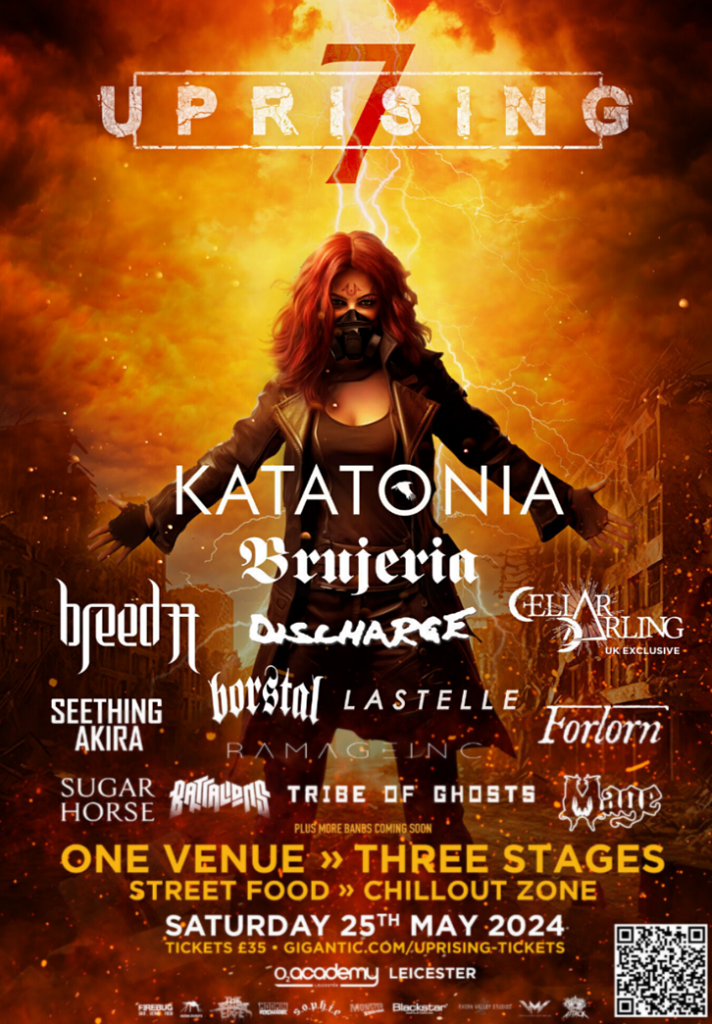 ---
Catalysis – Hordes X 2023 Interviews
---