Hellripper – Hordes X 2023 Interviews
---
We get down to the meat and gristle with this year's Hordes X headliner, one man extreme metal project, Hellripper.
It's surely to be expected that most people reading this will already know of Hellripper. They've been treading the boards for many a year now, so, rather than any superfluous introductions, we wanted to dive deeper.  Into the core ethos of the band, and its grounding philosophy. Progenitor James McBain had this to say. 
James McBain: "Hellripper is about good songs first and foremost, and so everything usually starts with a piece of music that I've come up with. Hellripper is a black/speed metal band and so I aim to keep that at the core of the sound. I do enjoy music of all kinds though, and so I try to incorporate different things into the music, whether it be from death metal or pop."
This approach has certainly lent a noticeable character to proceedings, gradually gaining the support of more and more people. There does  seem to have been quite a general upsurge in success for one man black metal projects of late, though. Has Hellripper seen the benefit of this?
JM: "Things are going well for the band at the moment, so I can't complain!"
"Whether that's been helped by any "trends" or whatever, I couldn't really say. It doesn't matter to me how or why people discover the band or listen to the band in the first place, as long as they like the music, then that's all that matters!"
"I think it's only natural that there are more and more successful solo projects as time goes on with improved access to more (and better) technology. If you write good music and promote yourself well online, then you can go very far! Gone are the days where playing live was basically the be all and end all of promotion (which solo projects often cannot do)."
Regardless of the causes, the band has seen some significant steps up in the last four years. Signings with reputable labels and booking agents became part of the story – but right over covid. One has to wonder if it was strange to experience such progress straddling the pandemic.
JM: "I've been working with both Doomstar and Peaceville since 2019, and yes it's been a continuous growth which is great. I've got a good relationship with both companies and it's been very easy to work with them."
"The pandemic had its pros and cons for the band. We had some shows and tours cancelled which was annoying, but everyone else was in the same situation so there's no use complaining about it. I think maybe we were lucky, as Hellripper were not yet playing shows too regularly at that point, and so it didn't really have an impact on how things worked internally or on how people viewed the band."
"We had planned to release the second album, 'The Affair of the Poisons' in the first half of 2020, and decided to delay it a little just to see what was going on and if things would improve etc. They didn't really, and we released the album in October 2020 anyway. I didn't want to sit on the album any longer while I was working on new stuff, and I think people in general had more time to listen to music while they were at home etc., and so maybe that helped things somewhat." As I said, it gave me the opportunity to work on new music in the meantime which is what I enjoy doing most."
---
Hellripper – Warlocks Grim & Withered Hags (album)
Release date: 17th February 2023||Genre: Blackened thrash||Label: Peaceville Records
Earlier in 2023, Hellripper unleashed their most monstrous album to date.
James McBain's Hellripper have been rampaging through extreme metal world in recent years. Back in 2020, The Affair Of The Poisons lashed out with a rock n roll tinged fury, grabbing fresh attention. It is on Warlocks Grim & Withered Hags, though, that the project finds a more cultured voice. The overall sound becomes less involved with NWOBHM-isms and proto-thrash, replacing much of that with harder, scorched forms. Right from opener, The Nuckelavee, the black metal elements are pushed further to the fore, right down to note choices and atmospheric techniques. This isn't shoe-horned in. It definitely feels like an organic evolution, as the songwriting becomes more refined, and leads to a more 'evil' tone. While it couldn't be said that …Poisons was a novelty, Warlocks… simply oozes the charisma of a more serious contender. It displays the confidence to let each track breathe, without losing the napalm attack of previous releases. Just as fiery, but with a bit more to sink your teeth into, this will be looked back on as a classic.
"A"
Slow Dragon
---
Hellripper – Hordes X 2023 Interviews
---
"Warlocks…" is indeed a very energetic, explosive release. It's hard to imagine, though, when writing solo, that there isn't a challenge to summon that blaze which comes through in the final works.
JM: "It's a challenge to write and record, but in other ways. Everything I do musically in Hellripper comes naturally to me, and that is a huge advantage of doing everything by myself. The challenge (and the fun) is writing, recording and refining a track until I think it can't be improved anymore. Taking out anything that I think is unnecessary or adding small details to make a song the best it can be is a process I enjoy very much, but is something that can take me a while! I like trying a lot of different things and experimenting with different sounds etc."
As for taking it to the stage, what does James look for in potential live members?
JM: "People that can play the songs, and people that are good to hang out with! That's it really!"
"It's been the same live band for almost 5 years now and we are currently based all over the UK – I'm in the Highlands, Joseph (guitar) is in Glasgow, Clarkie (bass) is in Aberdeen, and Max (drums) is based down in Brighton."
It often seems to be the case that more extreme bands don't reach full local appreciation until they're accepted abroad. Scotland is, at times, quite the example of this. Despite now receiving consistently warm welcomes at home, this still seems to ring true for Hellripper.
JM: "I think we gained a bigger fanbase in other countries well before we did in the UK. I guess it helped that the majority of labels that I've worked with over the years were based in the US, Germany and Asia. Although we did quite well in the UK beforehand, I would say it was around the release of 'The Affair of the Poisons' in 2020 that our fanbase here grew considerably!"
And with that, we await the goat kvlt ritual's descent on Dundee! 
JM: "See you all at Hordes X! All hail the goat!"
---
Event details
---
Hordes X 2023: Outreach – Glasgow
Venue: Nice N Sleazy, Sauchiehall St, Glasgow
Date: Friday September 29th
Doors: 7:30pm
Ages: 18+
Entry: £8 ADV/£10 OTD
Artists: Hellfekted, War Grave, Medusa Touch, Misophonia
Ticket link: https://www.eventim.co.uk/artist/hordes-x-outreach/ OR http://t-s.co/hord8
Facebook event page: https://www.facebook.com/events/1477527209663333 
---
Hordes X 2023
Venue: Beat Generator Live, N Lindsay St, Dundee
Date: Saturday September 30th
Doors: 3pm
Ages: 14+
Entry: £25 standard (stbf) from Eventim and Tickets Scotland
Artists: Hellripper, Dog Tired, Catalysis, Iron Altar, Nassau, Hellfekted, War Grave, Haint, Medusa Touch, Necrocracy, Bastyon, Hyperstasis, and Sol Noctis
Ticket link: https://www.eventim.co.uk/artist/hordes-x-2023/ OR http://t-s.co/hord7
Facebook event page: https://www.facebook.com/events/1071340226910625/
---
Hordes X 2023: Outreach – Edinburgh
Venue: Bannermans, Cowgate, Edinburgh
Date: Sunday October 01st
Doors: 6pm
Ages: 18+
Entry: £8 ADV/£10 OTD
Artists: Hellfekted, Hammer, Ophanim, Fallen Ashes, King N8body
Ticket link: https://www.eventbrite.co.uk/e/hordes-2023-outreach-edinburgh-tickets-695217934557
Facebook event page: https://www.facebook.com/events/213643311340296
---
---
READ MORE ABOUT HORDES X ON SLOW DRAGON MUSIC
---
JOIN THE DISCUSSION ON THE SLOW DRAGON MUSIC DISCORD SERVER
---
---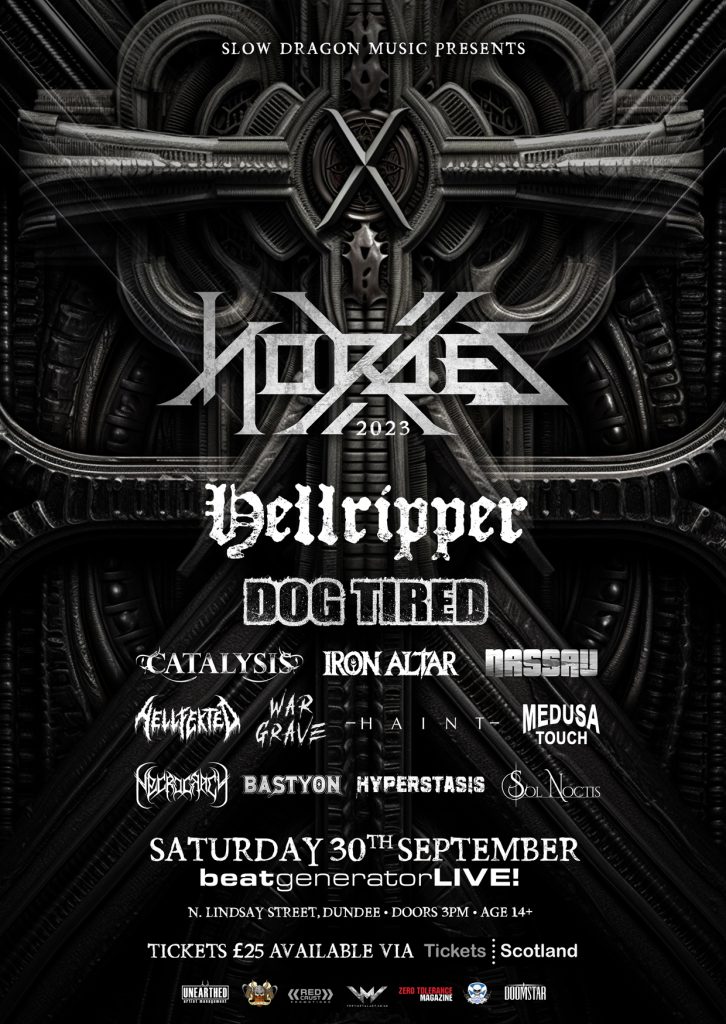 ---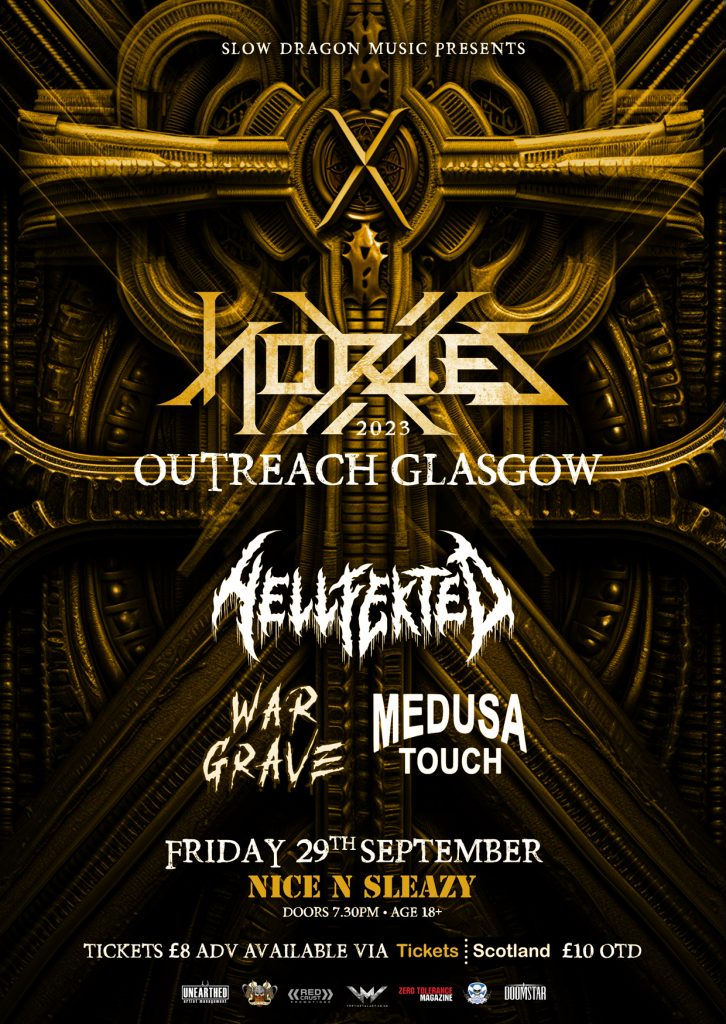 ---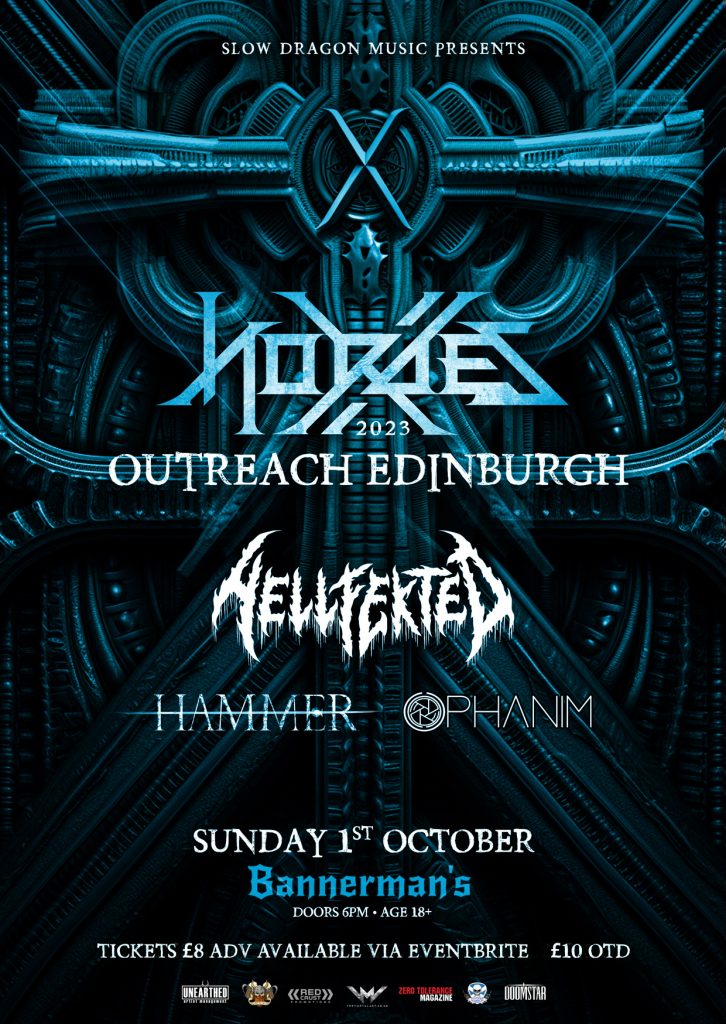 ---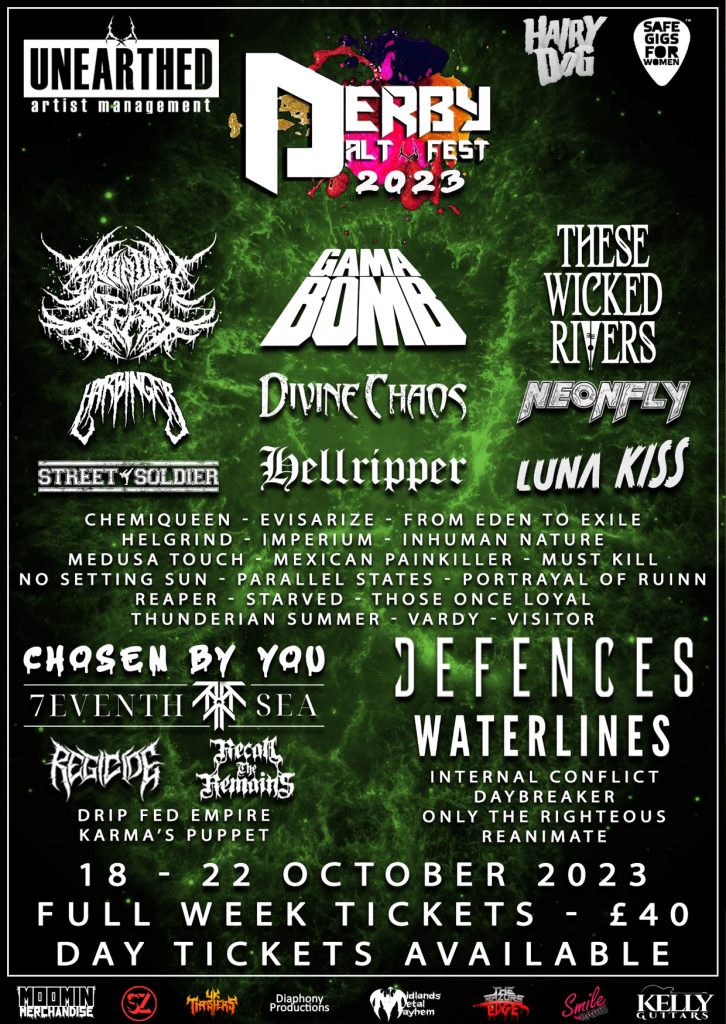 ---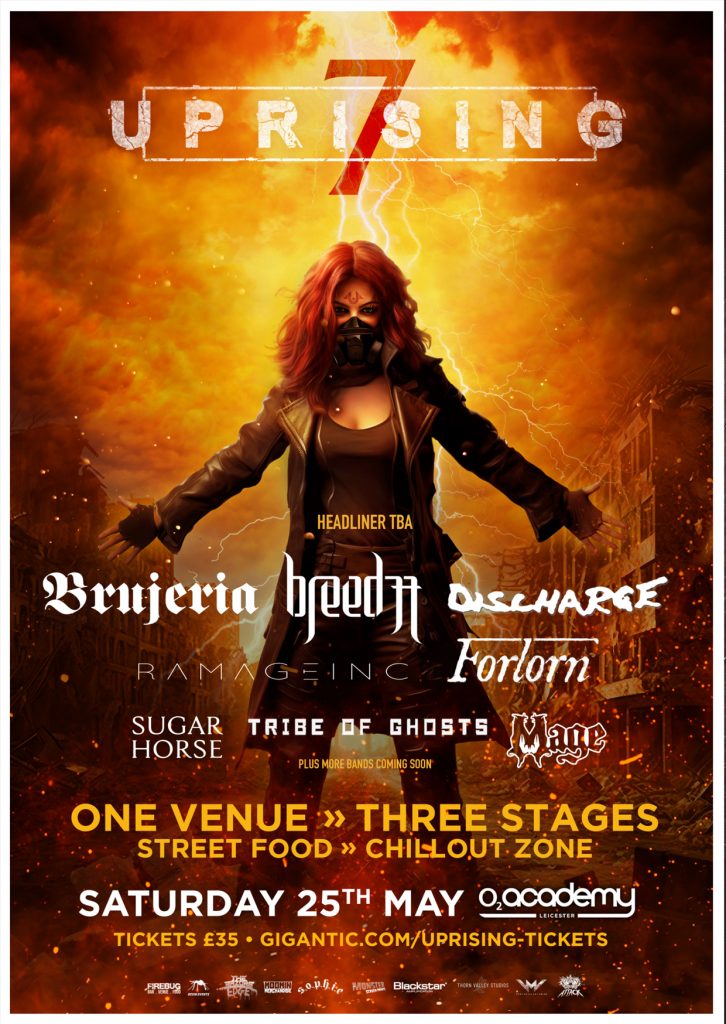 ---
Hellripper – Hordes X 2023 Interviews