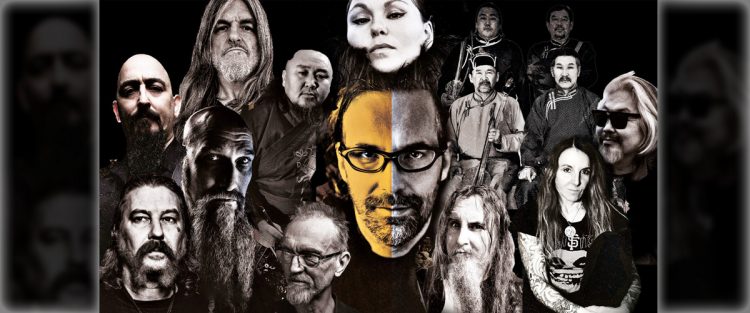 Forked Tongues: Marc Urselli SteppenDoom
---
Late in 2022, producer, Marc Urselli released SteppenDoom; an album which brings together thoat singing and doom metal…
These may seem like strange bedfellows to some, but believe us, it works. Purposely designed to appeal to the sense of freedom inherent in both metal and folk music, this project is one which deserves a deeper delving. We grabbed some choice insight from Marc, starting with lifting the curtain on the personality behind it all
Marc Urselli: "I am a music producer, audio engineer, sound designer, and FOH engineer, originally from Italy and Switzerland. I opened my first recording studio in Italy at age 17, and I moved to New York at age 21, where I am now the chief audio engineer at the legendary EastSide Sound studio; the oldest studio in New York City, active for over 50 years."
"I have worked with Lou Reed, Nick Cave, John Zorn, Mike Patton, U2, The Foo Fighters, The Black Crowes, The Beach Boys, Marianne Faithful, and many other artists, but the thing I am most proud of is the fact that I have been able to not be put in a box. I work equally in jazz, rock, metal, and classical music, and I love the diversity in my discography, 'cause variety is the spice of life!"
Indeed it is! Sometimes that can bring a real challenge, though. For example, throat singing and proper doom metal are, on face value, quite disparate genres. One of the first question has to to be "why"? What was the inspiration to start up SteppenDoom?
MU: "I have been inspired by, and attracted to throat singing all my life…"
"…ever since I heard the Sardinian variety of it in my teens, and then discovered the Mongolian and Tuvan varieties. I then started deep diving into all the various types, and always wanted to do something with throat singers, but didn't know what or how to go about it."
"I grew up with metal, and slow doom metal has always been my favorite sub genre, so when I set out to make an original, and different doom metal album, the two things complemented each other perfectly, and just made sense to me! To me, the guttural deep cavernous overtones of throat singing fit really well with doom metal, but also one of my absolute favorite things to do is to mix disparate genres, and collaborate with different artists from different parts of the world, and different cultures and walks of life."
It seems safe to say that traditional, world music -at it's darker end – has secured a lasting relationship among metal fans. As someone now pulling the two into the exact same space, Marc has obviously thought quite deeply about why this has been such a natural transition.
MU: "To me they fit together musically, first and foremost, especially at the darker end, but I think it also speaks to the fascination, and attraction that the pagan, mystical, mysterious, and unknown has on metal fans. It's like an umbrella that covers a larger family, and a powerful force that attracts a wider tribe.
"It's the ultimate proof of interconnectedness."
"It is why Magnetic Eye Records makes perfect sense for SteppenDoom. The label releases as much metal as they release unorthodox, and unique folk music, in the form of beautiful albums such as the one of the Bulgarian voices with Lisa Gerard, for example. Bands like Heilung (whom are present on SteppenDoom) don't even have distortion in their music, but they have such a strong presence and influence on the metal world, because they have aesthetics, philosophies, and attitude that match, complement, or integrate with that of many metal fans, which, in a way, speaks to the openness of the newer metal crowds."
---
Marc Urselli's SteppenDoom – SteppenDoom (album)
Release date: 18th November 2022||Genre: Doom metal/world music||Label: Magnetic Eye Records
Grammy award winning producer, Marc Urselli, unites the worlds of doom metal and traditional throat singing.
People don't always get as excited by a producer's name as they do by that of an established musician. For Marc Urselli, his new SteppenDoom project could well be different. Bringing together traditional throat singers, and metal guests, from around the world, he has created something truly interesting. Yes, it is very much "art", so don't come looking for hit singles. It will, however, hold great appeal for fans of doom metal, and fans of dark folk. Contributions from Matt Pike (Sleep, High On Fire), Aaron Aedy (Paradise Lost), Steve Von Till (Neurosis), Dave Chandler (Saint Vitus), and Scott "Wino" Weinrich (The Obsessed), make this a serious metal interest. Heilung's Christopher Juul also makes an appearance, as a familiar name amongst the host of traditional musicians. This is a magical conjoining of two quite different spheres. Open your hearts and your minds, and step in.
Grade: A+ (special award for genre-breaking)
Slow Dragon
---
Forked Tongues: Marc Urselli SteppenDoom
---
Marc is himself, from quite a varied cultural background. As mentioned above, Switzerland, Italy, America, and Britain are all big parts of his life. But does he think this helps one to see the path more clearly when bringing two different worlds together?
MU: "Quite possibly. I grew up bilingual, and in two different countries, with parents from different backgrounds and cultures. My mom listened to classical music, my dad to country, and I came of age in the punk/HC DIY scene, and then got into all types of metal, and later heavily into industrial/experimental/electronic."
"My first band was a crossover rock/metal/rap band, and I started a music magazine for industrial/EBM music that still exists to this day (25 + years later). All those different influences, relationships, and interests give you a certain openness, which in turn prompts you to want to see what else is out there, and explore other realities."
"Traveling, for example, is one of my favorite past times"
"I feel it's one of the most life-enriching experiences one can have. To see, get to know, connect, relate, and interface with another culture, different people, different ways of thinking, and ways of living teaches you more about life than any book ever can!"
Talking of far flung relationships, Marc has brought in some stunning guests for this album. Despite such a strong vision, though, rather than holding tight control, he fully believes in giving the artists free rein
MU: "Absolutely free rein! Always. They are not session musicians here to be executors of my wishes. They are guests of honor, and collaborators. Of course it give them directions and ideas, but then I always tell them to do what they hear!"
"Inviting an artist to collaborate as a featured guest, and then ask them to do exactly what you want would be a grave mistake, because it would prevent you from the possibility of hearing or discovering something amazing that you had not thought of yourself. It would be severely limiting, and I will never understand people who hire great musicians, and tie their hands behind their backs!"
"I respect musicians and their vision, and welcome their input. And I cherish them. I set them free, and in doing so I get to benefit from their mind, their vision, and from what makes them the artist they are!"
So, with his own work, and that of his co-horts, the SteppenDoom full-length is complete. It is some achievement, but has this been a case of completing a one-off project, or can we be expecting follow up releases under the same banner?
MU: "It took me 10 years to make this one, because I am always short on time, and it was so hard to get everyone on board, and then to reach everyone. Some throat singers live in yurts, ride horses, and have no internet, so I had to employ translators, intermediaries, etc. Therefore, don't hold your breath for another SteppenDoom anytime soon! However, there is a special one of a kind SteppenDoom bonus track coming out on a yet-to-be-announced special Magnetic Eye compilation, and it will feature a few very very special guests!"
"Also, I have a few other albums in the works. One is a Japanese taiko metal album that I started years ago, and will eventually see the light.
Then I am working on collaboration albums with Terry Riley and Blixa Bargeld, and other things. Sadly, I am just slow with my own music, because, thankfully, I am very busy as an engineer/producer."
"My next project will be a Ramones tribute album, with metal bands doing Ramones covers in collaboration with other artists (some not necessarily metal), so that's gonna be an interesting one!"
If these upcoming releases are delivered with the same panache, we'll be waiting with bated breath…
---
Forked Tongues: Marc Urselli SteppenDoom
---
---
READ MORE ABOUT HORDES X ON SLOW DRAGON MUSIC
---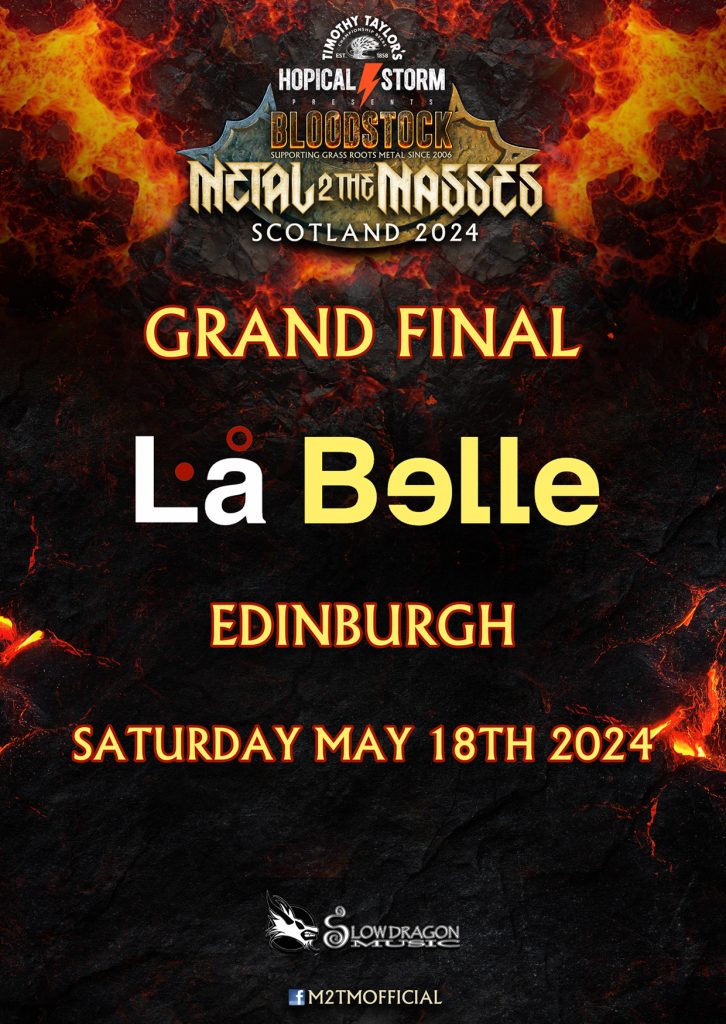 ---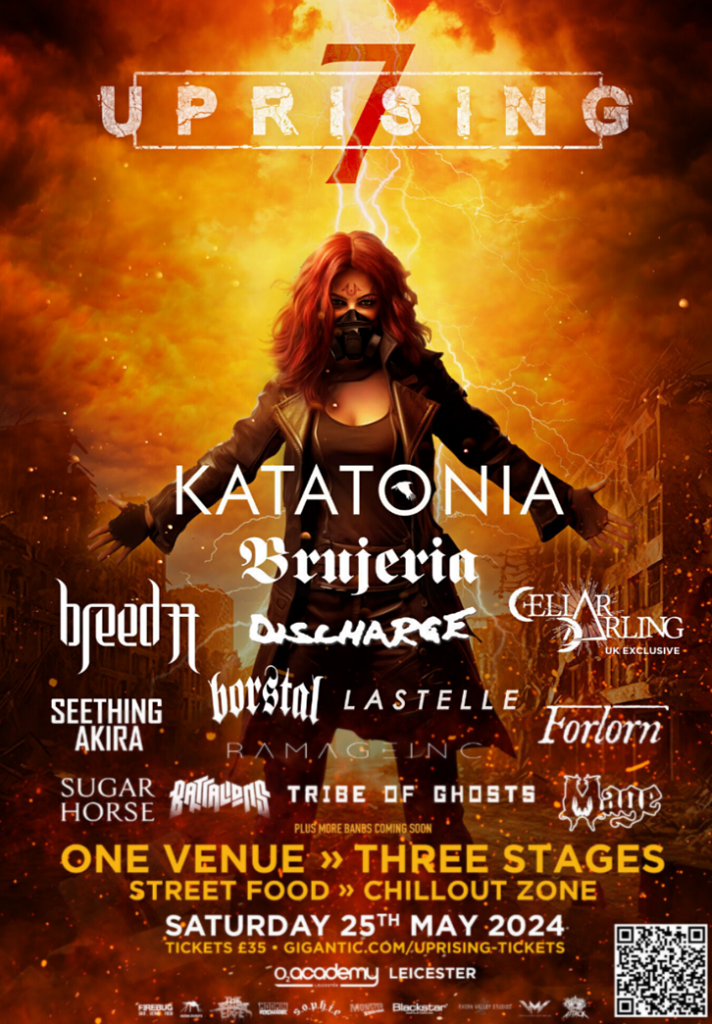 Forked Tongues: Marc Urselli SteppenDoom