Feeding Frenzy: Ahab, Reanimator, & more – 29||12||22
Welcome to Slow Dragon Music's review Feeding Frenzy, where we go snapping and snarling through notable recent and upcoming releases.
***we like to arrange our meals in alphabetical order***
---
Ahab – The Coral Tombs (album)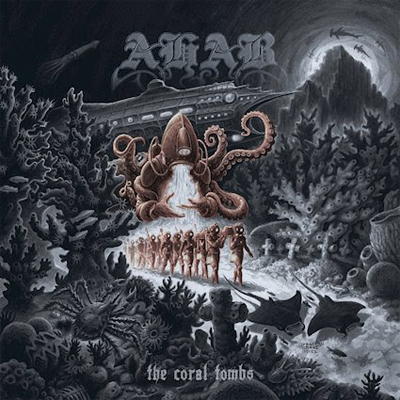 Germans, Ahab, take on Jules Verne's classic, 10,000 Leagues Under The Sea with their upcoming album.
Inventing the genre of "nautik doom" nineteen years ago, this band have their tentacles wrapped around the increasingly popular watery atmosphere rising in metal. Album number 5, The Coral Tombs, tosses listeners around, setting off brutally heavy, before dropping into a massively languid surge of post-doom. I say "post", but for the main part, this is true, bleak old-school, with progressive elements. It doesn't get much slower or more melancholy than this. Supplemented by the dual-pronged vocal approach of deathly gutturals & mournful shanty cleans, the cinematic arrangements take you on an enigmatic journey. The end result is that there is no other band quite like Ahab. Doomsters, unfurl your sails, crack open the rum, pop on your peacoat, and put your feet up for an epic quest!
Grade: A
Slow Dragon
---
---
Crown Of Madness – Elemental Binding (EP)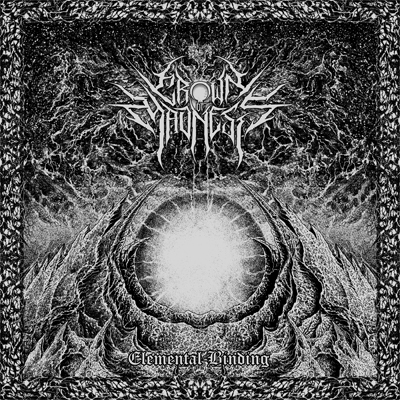 Release Date: 19th December 2022||Genre: Blackened tech death||Label: Self released
Canada's Crown Of Madness are all set to release their second EP in as many years.
Melding together moments of supremely technical death, and dissonant black metal, Elemental Binding sees the follow up to The Void. That predecessor turns more heavily to the death metal side of things, but the two do sit comfortably together. This second release, though, is said to herald the direction of an upcoming full-length. Taking the twist towards darker sounds, they have also embellished their existing essence with a little more thrashy tech. Think flickers of Revocation and Necrophagist. No complete reinvention, but rather a selection very effective bolt-on upgrades. It's a smart deviation, which lends an impending sense of maturity for the album to come. Even just these few four tracks are very gripping, so whole LP should open the gates for this Vancouver beast.
Grade: A
Slow Dragon
---
---
Donations

Help us to help promote new heavy music!
---
Dryad – The Abyssal Plain (album)
The debut album from Iowa's Dryad is set to surface in January on Prosthetic Records.
Another nautically focused release in 2023..? Maybe this is how the year will pan out. Diving into the depths, Dryad take the main part of their influence from the horrors lurking on the ocean floor. A cavernous production is applied to creeping arpeggios and cacophonous blasts alike, creating a suitably alien tapestry for their themes of aquatic abyss. They intersperse this with deference to classic film sounds, harking back to Argento and Carpenter. It does break things up nicely. Still, this is some of the most brutal black metal you'll hear all year. It's most certainly not for casual or commercial listeners, which, to a degree, applies to myself. I would still enjoy this as a live experience, but sitting down to give it a spin in solitude may well be a rare occurrence for me. If, however, you are keen on that original, raw as hell sound, this is one for you!
Grade: B+
Slow Dragon
---
---
Feeding Frenzy: Ahab, Reanimator, & more – 29||12||22
---
Eldfaerd – Skymmingsland (EP)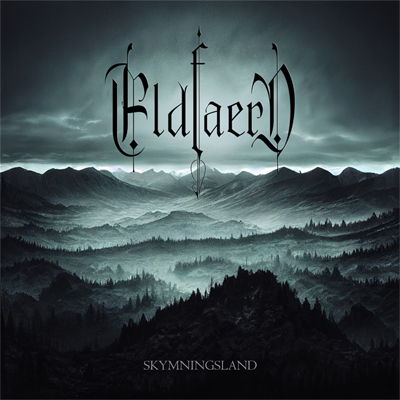 Blending dark folk and extreme metal, Eldfaerd open up with debut EP, Skyimmingsland.
For the main part, this is a solid atmospheric black metal release. However, when you add outside-the-box character to black metal, that's when things start to get interesting. Eldfaerd employ a good amount of nordic folk elements, but also a form of melodic battle metal. Yes, I mean there is a slight wave to Amon Amarth. Whereas those metal vikings can get a bit "meat and potatoes", though, these Swedes use their atmospheric BM face to extrapolate in songwriting. Skyimmingsland does display a similar bombast, but it feels a lot more serious, and emotional. That, I think, comes from the turns of traditional vocal techniques and melodies which show up throughout the recording. As with a lot of EPs, this is begging for more. Nevertheless, it is a nice little winter treat. I think we'll be wanting to keep an eye on this lot.
Grade: A
Slow Dragon
---
---
SDM Discord
Come on in to discuss articles, events, & more
---
Reanimator – Commotion (album)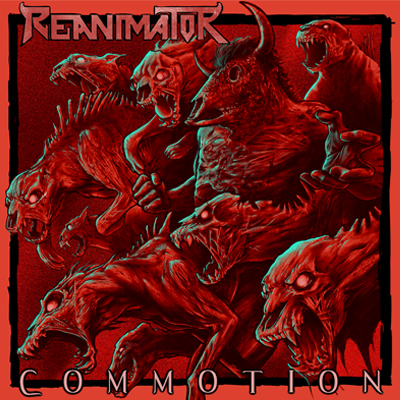 Late through the gates, Reanimator's latest album, Commotion, just hit our inbox.
Please note, this is not England's "Re-animator", but the younger – and very similarly named – Canadian outfit. Both are thrash. Both are pretty brutal. The UK band are very first wave, though, whereas this lot have that more developed edge. This means we still get shout-alongs, and blazing solos, but also a healthy dose of progressive riff writing. They go beyond capturing the best of both, not only bringing together 80s Megadeth and Municipal Waste, but slathering it with cunning twists and turns, all hammered out with enviable fury. They were fun before, but this is something else. Commotion is a superb effort, seeing Reanimator assume their ultimate form. Get that copy of Lux Aeturna in the bin, and fire up this bad boy!
Grade: A+ (accolade of "mosh masters" to boot)
Slow Dragon
---
---
Skarthia – Legacy (album)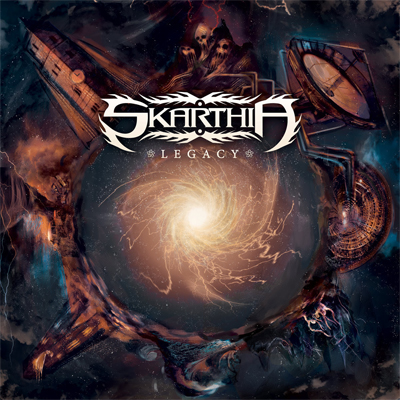 London's Skarthia recently released their second album, Legacy, after ten years.
Coming out at the end of November, this one slid under our radar for a while. It does bear looking back on, though. It covers a lot of bases, but in a cohesive manner. A progressive death-thrash backbone holds together, groove segments, hardcore leaning elements, and some truly melodic vocals. The tracks never seem to stop developing, as riff after juicy riff unfolds. There's a lot more to this than a noticeable nod to the likes of Lamb Of God & Sylosis. Every member brings something of their own to the table, and the album spills over with multiple talents. That is what sets a great band apart from the good ones. From brutal to beautiful, this is a distinct entity, demanding attention. Legacy is one to take home. A real keeper.
Grade: A+
Slow Dragon
---
---
---
READ MORE REVIEWS IN FEEDING FRENZY ON SLOW DRAGON MUSIC
---
---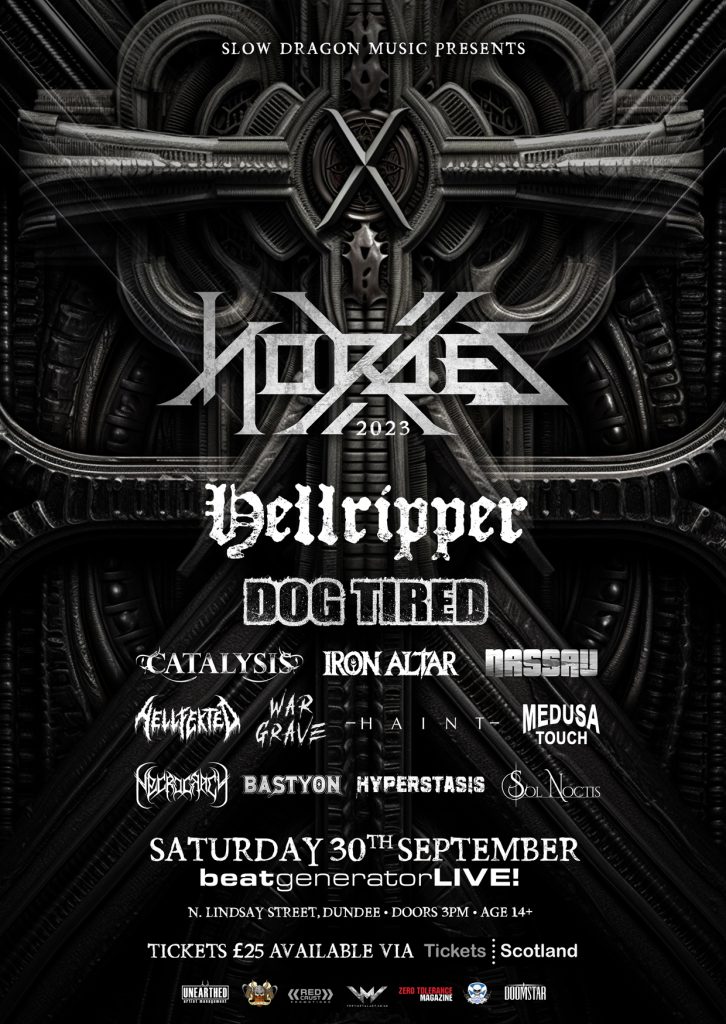 ---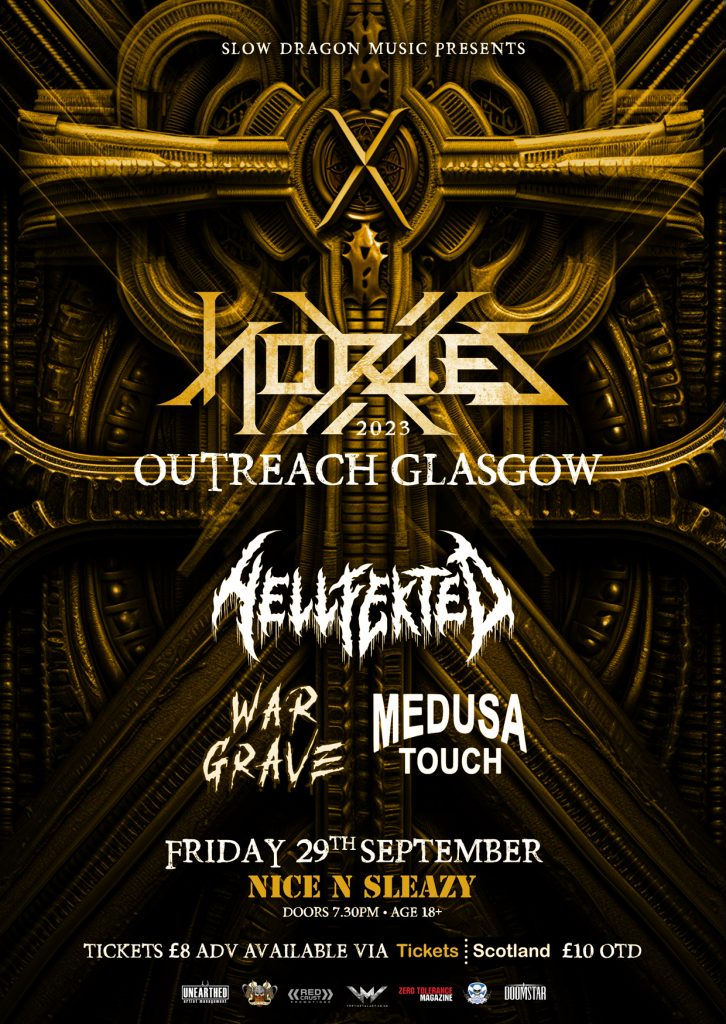 ---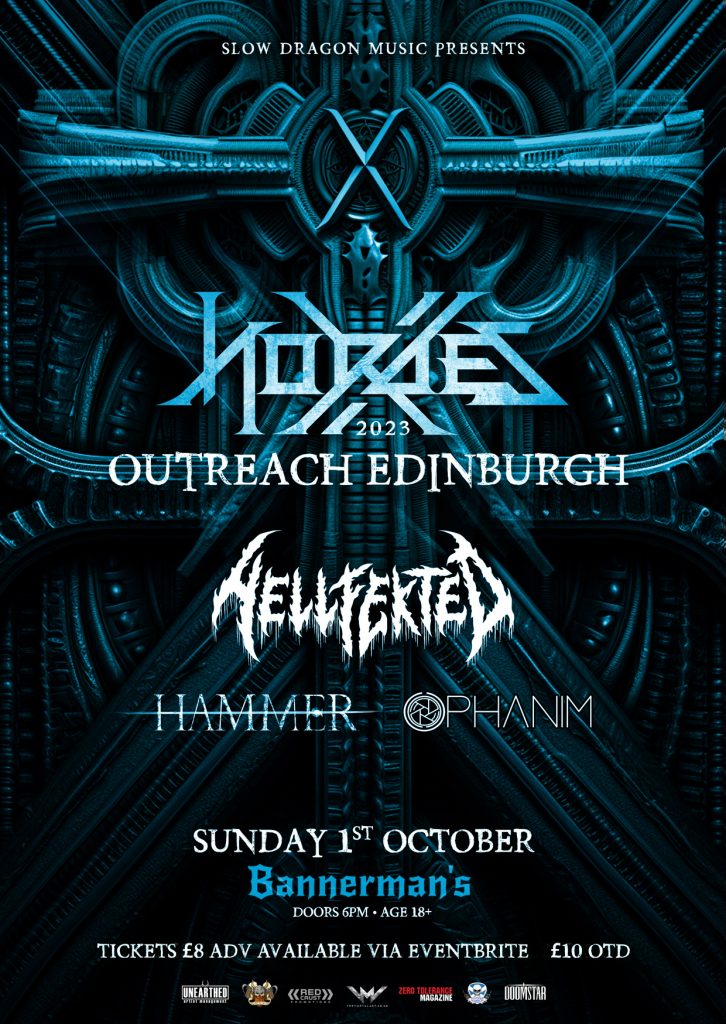 ---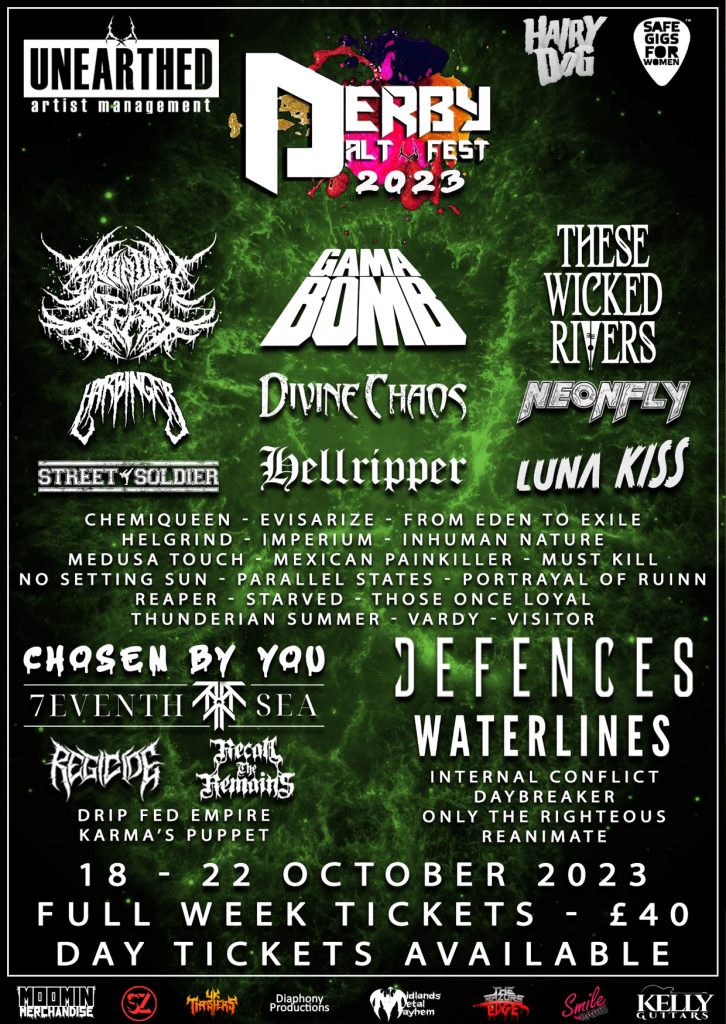 ---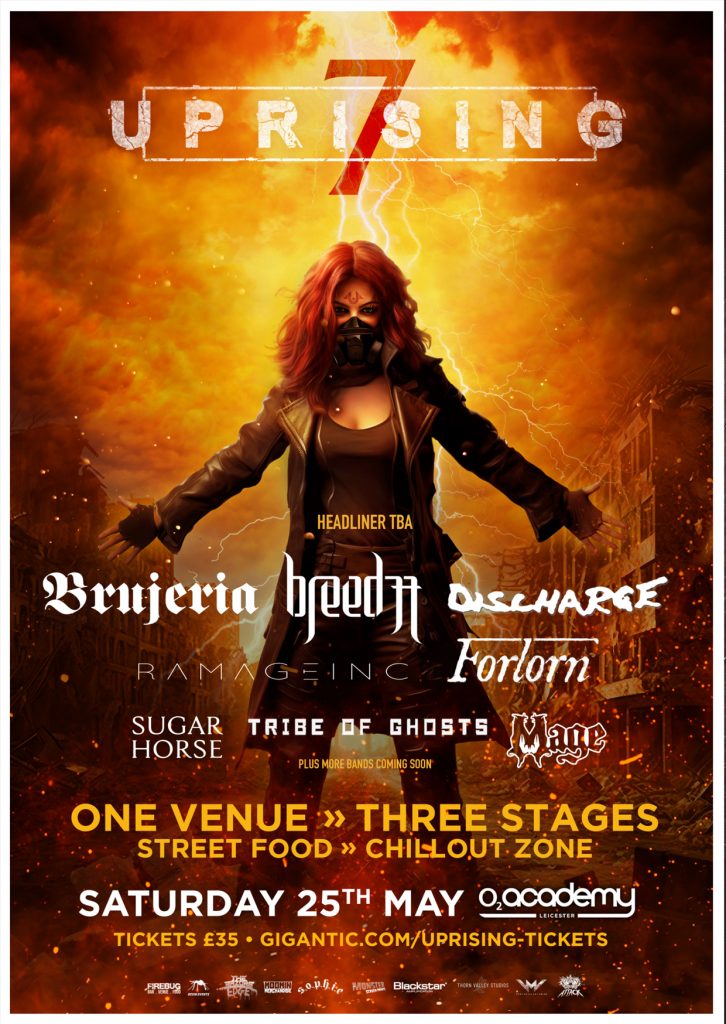 Feeding Frenzy: Ahab, Reanimator, & more – 29||12||22