Dragon Fire: Tribulation, Sepultura, Meshuggah and more – 19||01||21
---
Tribulation release new video for Funeral Pyre
---
Taken from their Century Media/Metal Blade album Where The Gloom Becomes Sound, the band say it is "a song about sacrifice and loss and the immortality quest of heroes past."
It follows previous singles Leviathans and Hour Of The Wolf, to give a strong impression of the album as a whole.
WTGBS comes out on January 29th in lavish array of tempting formats. Pre-orders are available here.
---
Demonic sludge creeps up from Splendidula
---
More unsettling stuff is coming at us, this time from Belgians, Splendidula, with their third album, Somnus.
Also out at the end of this month – via Argonauta Records – it is a monstrous exercise in psych doom. With actual monsters.
Tapping into the unconscious human mind, there's no question this is nightmare music. As well as Drocht (to the left here,), you can also see previous video, Somnia.
---
Hell Over Europe tour to return
---
Brutalists, Aborted, are set to return with the successful Hell Over Europe tour for its fourth rendition. Support comes from The Acacia Strain, Benighted, Hideous Divinity, Fleddy Melculy, and Cult Of Lilith.
SDM was lucky enough to catch them playing on the HOE3 tour in Prague a couple of years ago, so we are happy to give this project our seal of approval. Back then, Aborted were supporting Entombed A.D. This time, they've stepped up to top slot.
There's only one UK date on the cards, at The Dome in London. If you feel like making the trek down, tickets can be found now, on See Tickets, via the following link.
---
Tombs to perform Virtual Concert
---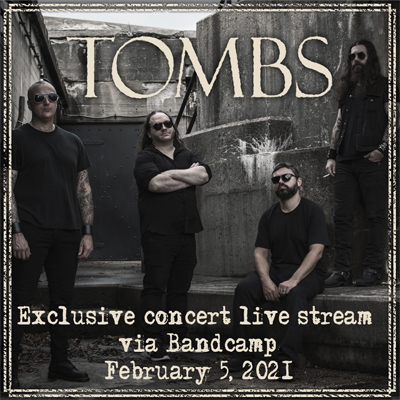 On February 5th, Brooklyn's blackened metal finest will be breaking new ground.
Not only will they deliver their own debut virtual show, but Tombs will be the first metal band to premiere a live-stream via the Bandcamp platform.
The band will also be online for a live, digital meet-and-greet, with exclusive merch available.
There is more information to come, but, in the meantime, tickets for the event will be available here, soon.
---
Sepultura to tour Europe with Sacred Reich and Crowbar
---
Brazilian metal titans, Sepultura, will be setting out on a European tour later this year, with an almighty support package consisting of Sacred Reich and Crowbar.
Hopes are growing for the return live music in the wake of the covid pandemic, but, as can be seen from the dates to the left, there are no UK shows in the offing.
With Dublin listed, this may be due to Brexit uncertainties. However, all going according to plan, Sacred Reich will be laying waste to Bloodstock in the late Summer, with Sepultura themselves hitting Download, so it is potentially a simple issue of regional exclusivity.
Tickets are becoming available here.
---
Hell-Born return with first album in 12 years
---
With somewhat of a prestigious background, it has been some time since word was heard of these Polish black/death/thrash metallers.
Originally formed as a side project to Behemoth, their new album, Natas Liah, sees guest contributions from none-other than Nergal.
The album comes out January 29th on Odium Records.
---
Meshuggah to hit UK as part of European schedule
---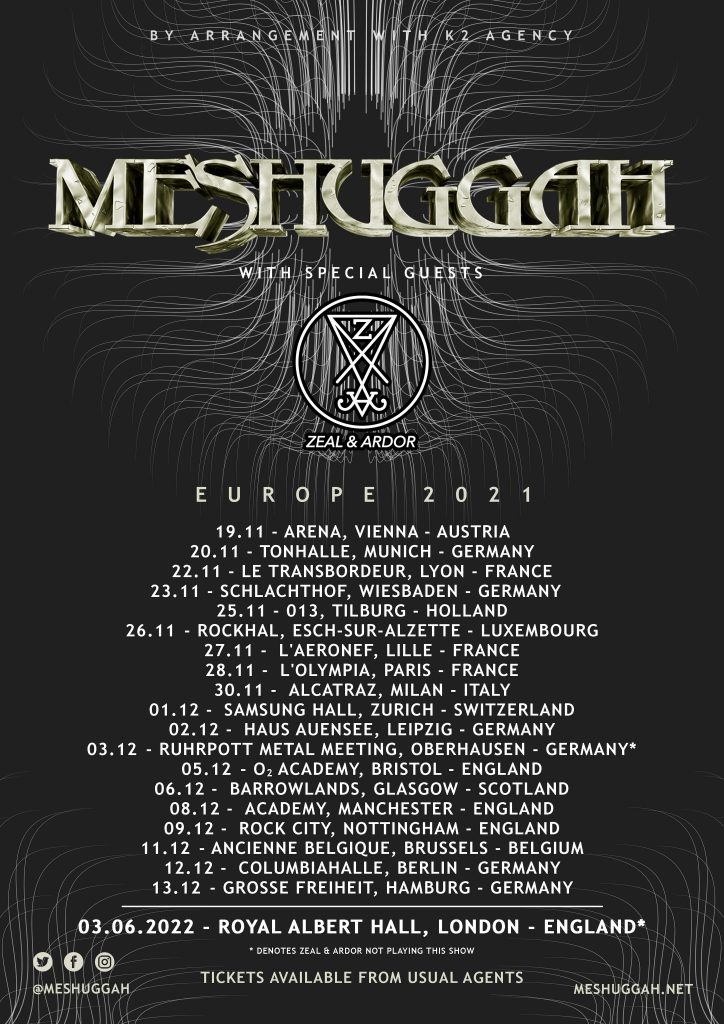 While other acts seem to be tentatively testing the waters of British touring, Meshuggah have prepared themselves for a full tour in Blighty.
As well as the four UK dates which make up part of the grander European assault, they will return for a special one-off appearance at The Royal Albert Hall, in June of 2022. One thing's certain; we WILL be seeing these mad Swedes at some point.
Scotland/England event tickets are available here.
---
…And because we love to spread new music…
---
…we're going out with a quick triple jab of the heavy tunes which have turned up on our radar this week! Neck braces at the ready, people! Until next time…
---
DETAILS
Artist: Depths Of Hatred
Track: Sadistic Trials
Release: Inheritance (album)
Release date: 19th March 2021
Genre: Death metal
Label: Prosthetic Records
---
DETAILS
Artist: Vintersea
Track: Crack Of Light
Release: Illuminated (album)
Release date: 27th September 2019
Genre: Melodic/black metal
Label: M-Theory Audio
---
DETAILS
Artist: The Crown
Track: Motordeath
Release: Royal Destroyer (album)
Release date: 12th March 2021
Genre: Death metal
Label: Metal Blade Records
---
Dragon Fire: , Tribulation, Sepultura, Meshuggah and  more – 19||01||21
---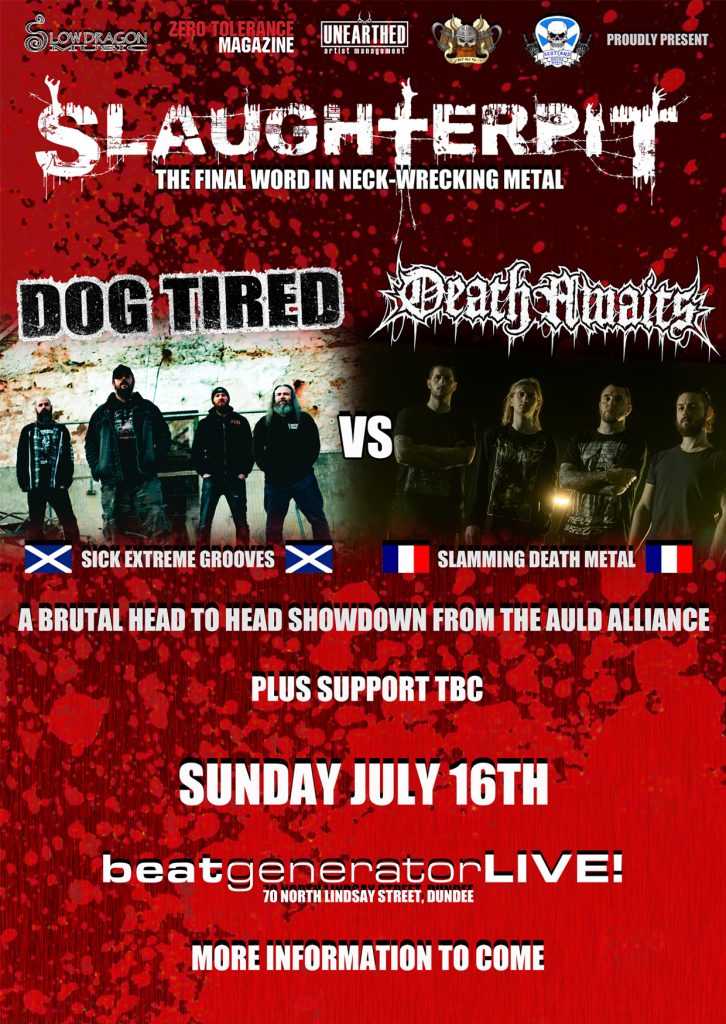 ---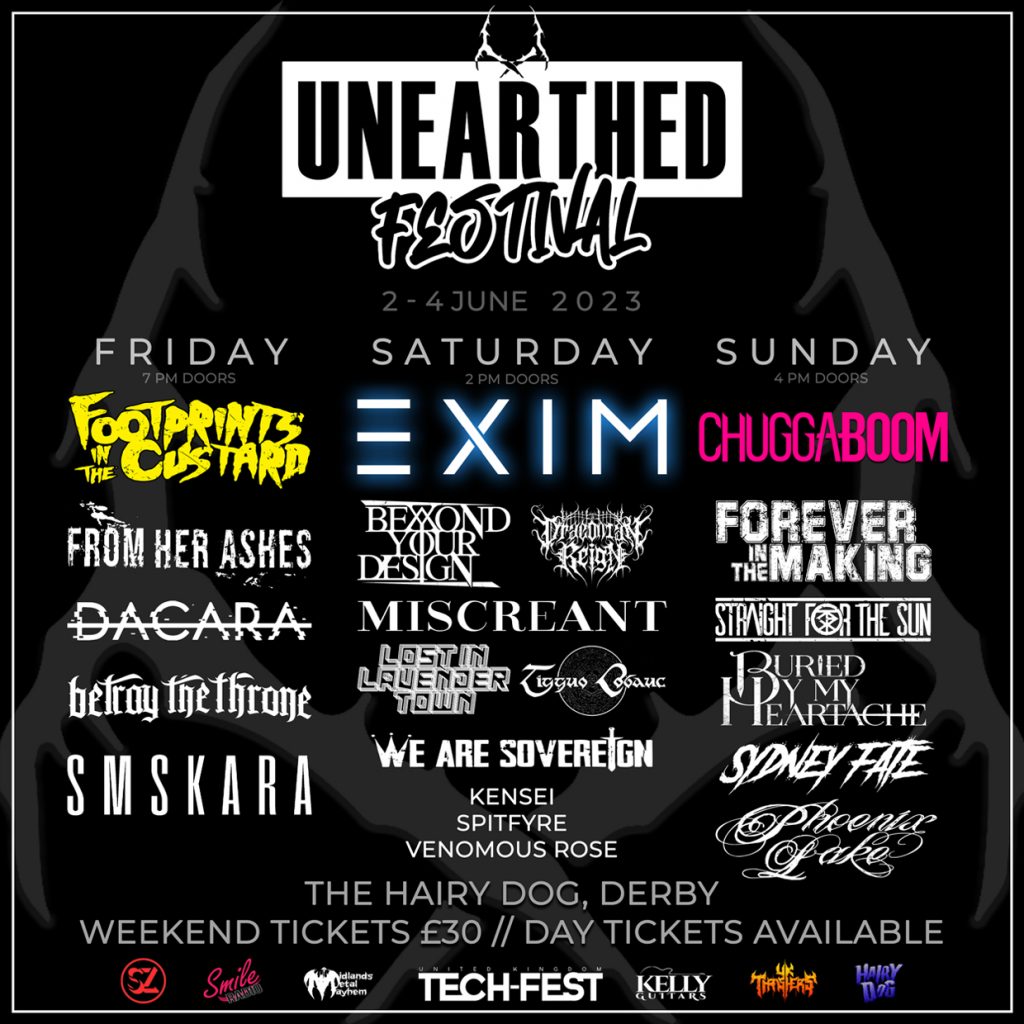 ---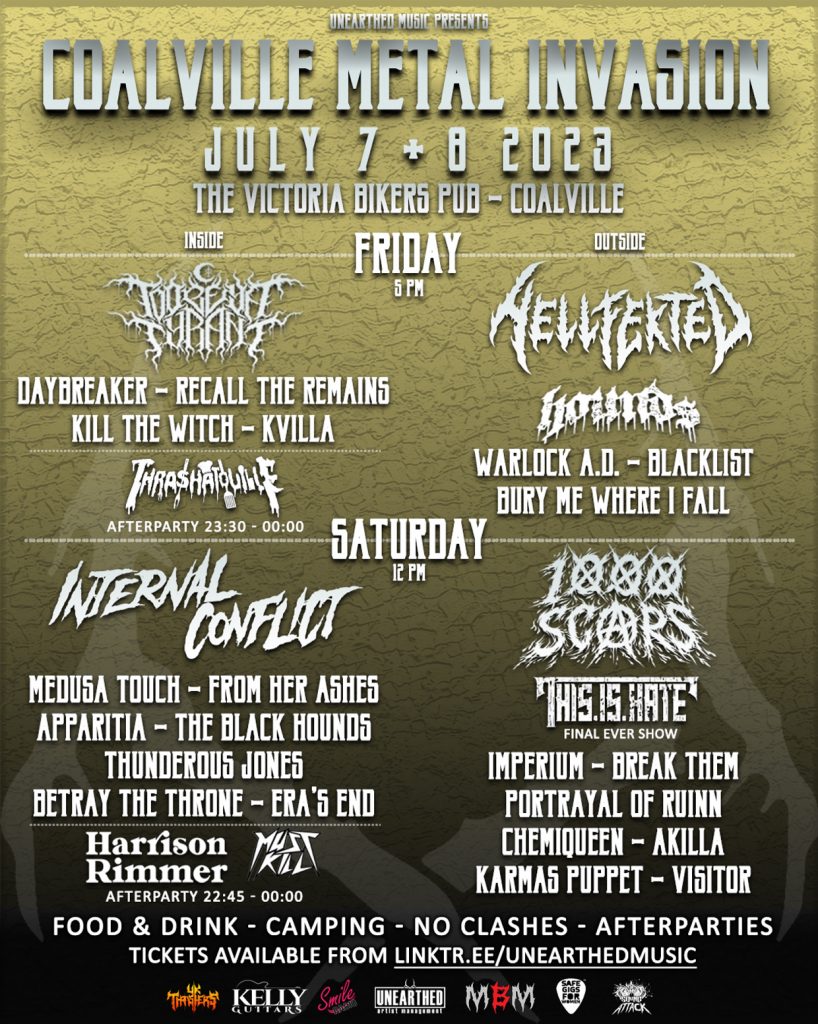 ---