Albums Of The Months 2020
If you're familiar with the old Slow Dragon Music site, you'll know what the deal is with Albums Of The Months 2020. For those who don't, the basic premise is that, instead of a straight up pick of all releases throughout the entire year, we revisit each month, in case opinions have changed, an album has grown us here, an EP has become a bit stale there; you get the picture. Everything here is something which has stuck with us, making a lasting impression. For this reason, you won't see any of our usual 'Grades', as we call them. Just a bit of a brief on each selection. So, let us take you back to…
---
January 2020
Rage – Wings Of Rage (album)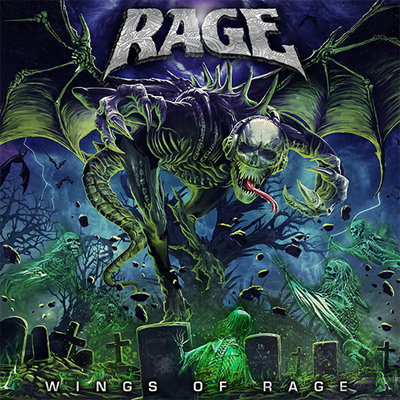 The start of the year was a big moment here, with a new release from an all-time favourite, Rage!
We were privileged enough to catch their live show down in London (and almost get trapped in England, due to crazy storm weather), promoting Wings Of Rage, and can confirm it is superb live as well. With a return to a thrashier sound, the album itself truly feels like it could sit right between End Of All Days and Black In Mind. It has that bite from back in the day, which some may have missed on albums such as Ghosts and full orchestra collaboration release, Lingua Mortis. If you're a classic Rage fan, and prefer them at their most metal, this is one you simply have to get in your ears.
---
February 2020
Double-header
---
March 2020
---
April 2020
Triple-header
---
May 2020
---
June 2020
---
July 2020
---
August 2020
---
September 2020
---
October 2020
---
November 2020
Triple-header
---
December 2020
So, that's it; our rundown of cherry-picking self-indulgence – Albums Of The Months 2020, one of the most repulsive years for the music industry, and yet, still plenty of great new sounds to choose from! Hopefully, you discovered a new favourite to add to your list. In that case, not only was this fun to write, but we did a good deed to close this turn around the big, shiny, hot thing!
Read more articles on Slow Dragon Music
---