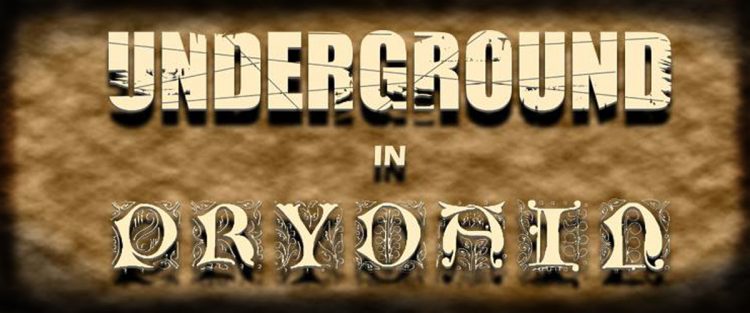 Underground In Prydain: Fede Valls – M2TM Glasgow
Originally posted 07th March 2018
As far as UK 'battle of the bands' events go, particularly for underground metal, they don't come hotter than Bloodstock's Metal 2 The Masses.
The competition sees the country light up with heavy music activity every year. Scores of bands take part across the length and breadth of the British Isles, but for Scotland, it all comes down to just one city; Glasgow. In our first new Underground In Prydain article in some time, we managed to get hold of co-organiser of the Ivory Blacks based Scottish heats, Fede Valls.
With the quarter finals kicking off tomorrow (Thursday March 8th), he's a fairly busy man. One has to wonder if such an undertaking ever threatens to push him too far.
Fede Valls: No, not really, especially as it's not me alone, Kelvin (Cook) from Ivory Blacks and I are shared franchise holders so if I can't do a heat for whatever reason, Kelv is still there. I know a fair few people up and down the UK who go it alone but then again, we're one of the largest regions, hosting the entirety of Scotland, where as there (are) a lot of smaller, if somewhat denser populated, regions all over the island.
True, the population North of the border is spread quite thin and wide, and despite being approximately the same number as in London, produces an inordinate amount of bands. Is that why there are so many heats for M2TM in Glasgow?
FV: Two reasons really. The first one we just touched (on) and the second one being that we want to make sure that bands are consistent, and not having one or two good shows, and then fluffing it in the final, or worse, on the New Blood Stage at BOA
Sounds like a good way to work out some quality control, but, what do they initially look for in the bands who want to take part?
FV: We don't select bands to take part…
…Every entry gets a shot, regardless of sub genre or quality of their entry, because, at the end, it's up to each band to decide if they feel they are ready to have a go, and we don't think we have the right to deny them trying. And as for what do we look for: Technical & songwriting quality, stage presence, audience interaction, professionalism in change overs and time keeping.
It's great to see it sets out with an ethical stance. The 'Battle Of The Bands' event format often gets a lot of heat. What else sets M2TM apart? Why should bands get involved?
FV: Exactly that! Plus that we don't only see it as a competition, but also a great learning exercise for all bands to really work on their ability to become a 'festival ready' band, and an unrivaled networking possibility. Not only within the region they are in, but nationwide because all bands get mentioned by Bloodstock Radio on their weekly update feature. So, it's a free for all to go to other bands nationwide with the prefix 'Hey, you are doing M2TM X, we're doing M2TM Y or Z – wanna do a gig exchange, etc.
(I) always find it quite sad if bands don't cash in on those opportunities; rock up, play their set, sit in the corner, and fuck off straight after announcements have been.
They lose out on so much. All bands get free entry to all other heats so even if they just play one heat, the networking is still open to them throughout the whole thing
It seems like a great opportunity on numerous fronts, and a well thought out and executed one at that. But as with any successful project, there's always one eye on the horizon; that distant voice saying "this could be that bit better, bigger, more". What is it saying about M2TM Glasgow?
FV: The running of the shows itself is quite solid, I think. We would like to get some sponsors on board to have more prizes – apart from the festival slot – to be spread around the board, so it's not 'winner takes it all'. Even if it's just music related goodies, like packs of strings or something, just to acknowledge their efforts. (That) seems quite difficult up here, though. Other regions have tons of sponsors, for some reason, but maybe it's just because I'm not as connected.
It would be hard to gauge if that's the reason.
The widely dispersed population mentioned above might make Scotland seem like a less inviting proposal. One thing is for sure, though. Fede is helping to make something great happen for bands who may otherwise be left a fair bit further out in the cold. In the process, he must have picked up a few pieces of advice for bands and event organisers interested in the competition.
FV: For bands, there's very little that hasn't already been said millions of times. Be professional and courteous to other bands. If someone tries to help with advice, at least listen, even if you don't take it on board. They (bands) are most likely to be at the beginning of their career, so behaving like Axl Rose is never a good move. We all want to see a rock/metal god on stage, but no one wants an uber-inflated douchebag floating around like the world owes them.
As for taking part as a band: Why the fuck not…
…you have nothing to lose and so much to gain (as outlined earlier). And for organisers, yeah, the community is always looking to expand, so if you think you can, and have decent, regional stock of self/unsigned bands, get in touch with Simon Hall. He'll be happy to guide any newcomers through everything, and the M2TM organiser family is always helping newbies to find their feet, so don't be afraid to ask.
Read more from Underground In Prydain and the Underground In Prydain Archives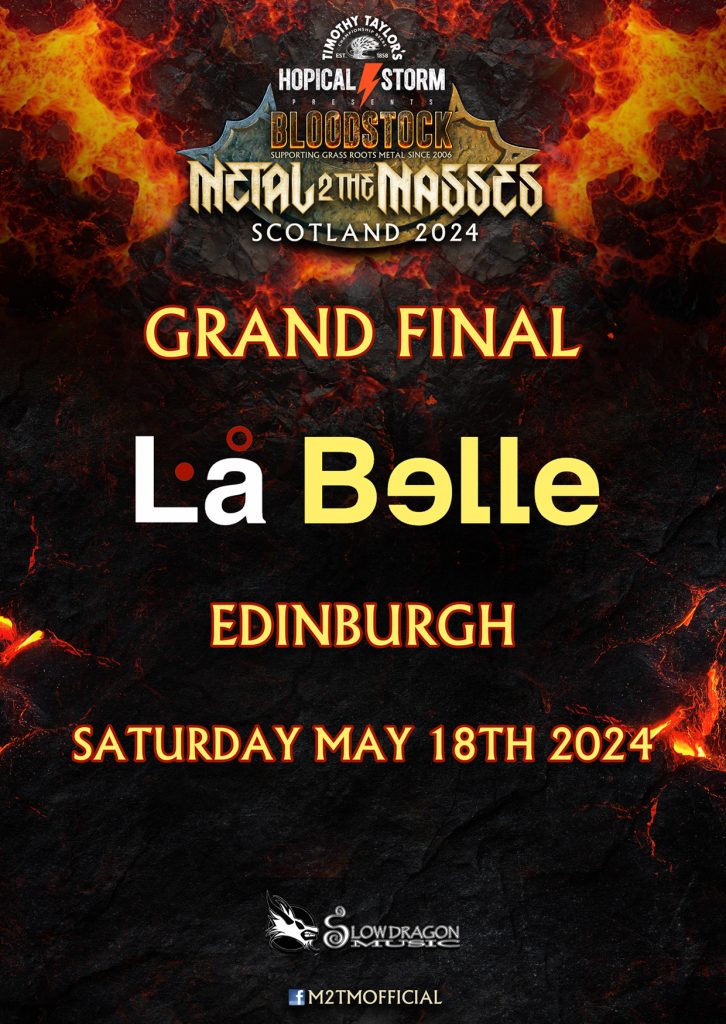 ---