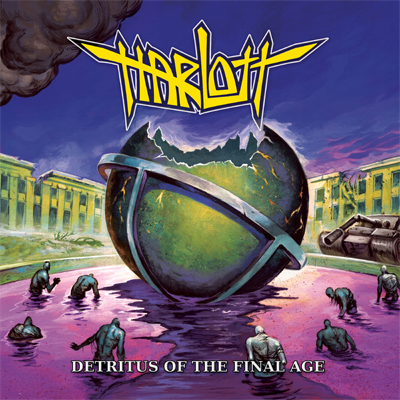 Harlott – Detritus Of The Final Age (album)
Release date: 13th November 2020||Genre: Thrash metal||Label: Metal Blade
---
Existing fans will already be aware Harlott are simply fantastic! There you go! Review done! As you may know, however, I am a gobshite, who could talk nonsense about heavy music for days, so strap in!
Essentially, Detritus Of The Final Age is a full-on thrash album, leaping, head first, from the diving board provided by all the best. Slayer, Testament, Annihilator, and Anthrax all seem to have a say in the root sound. It's got groove, bombast, and tumbling speed. It's also got more punch…
Stomping to the metal side of Municipal Waste's radioactive punk, Harlott also add some polish, via the occasional dab of death metal technicality. They don't overdo it. It's just enough to heavy things up a touch. It's similar to they way in which the likes of Revocation or The Black Dahlia Murder apply thrash to death metal. They have the same approach to catchy-but-brutal melodic hooks. The title track in particular reminds me of Acid Reign's latest opus, Age Of Entitlement. It holds that same combination of hard-hitting energy and harmony. Still, that catchy, shout-along quality doesn't make it any less heavy, and that's before you even get to the shredding. Ugh, the shredding!
An absolute pleasure to review, DOTFA is a finely crafted album of pummelling pit-fodder. A gem in genre which still turns out some real classics. Modern heavy thrash at its absolute finest!
Grade: A+ and three broken teeth
Slow Dragon
---
---
Read more Slow Dragon Music reviews
---
---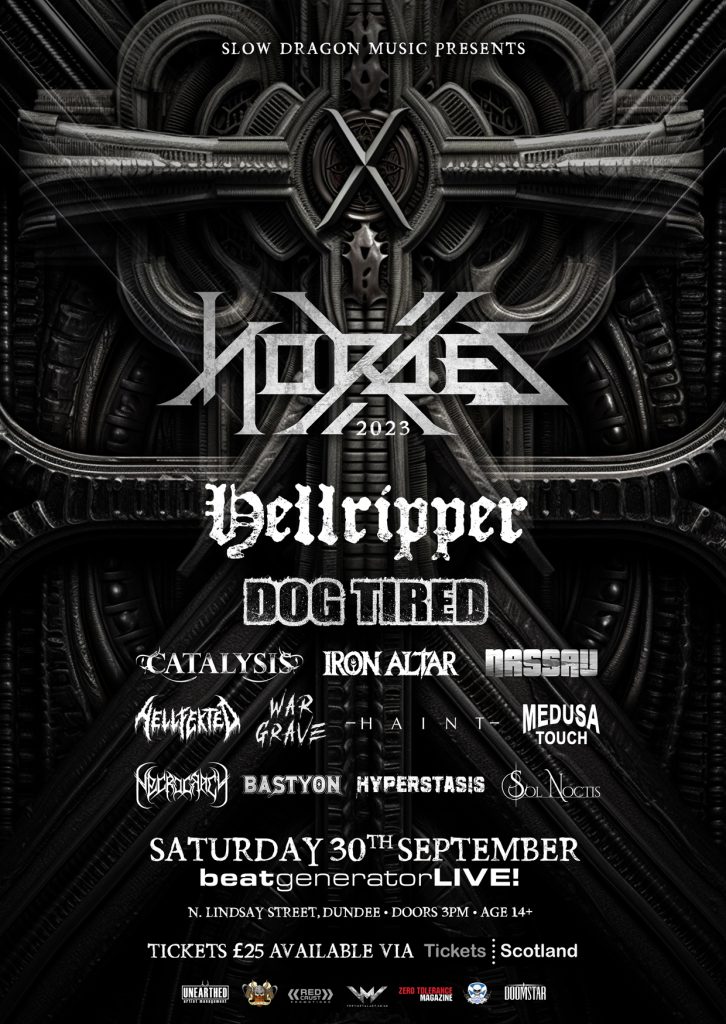 ---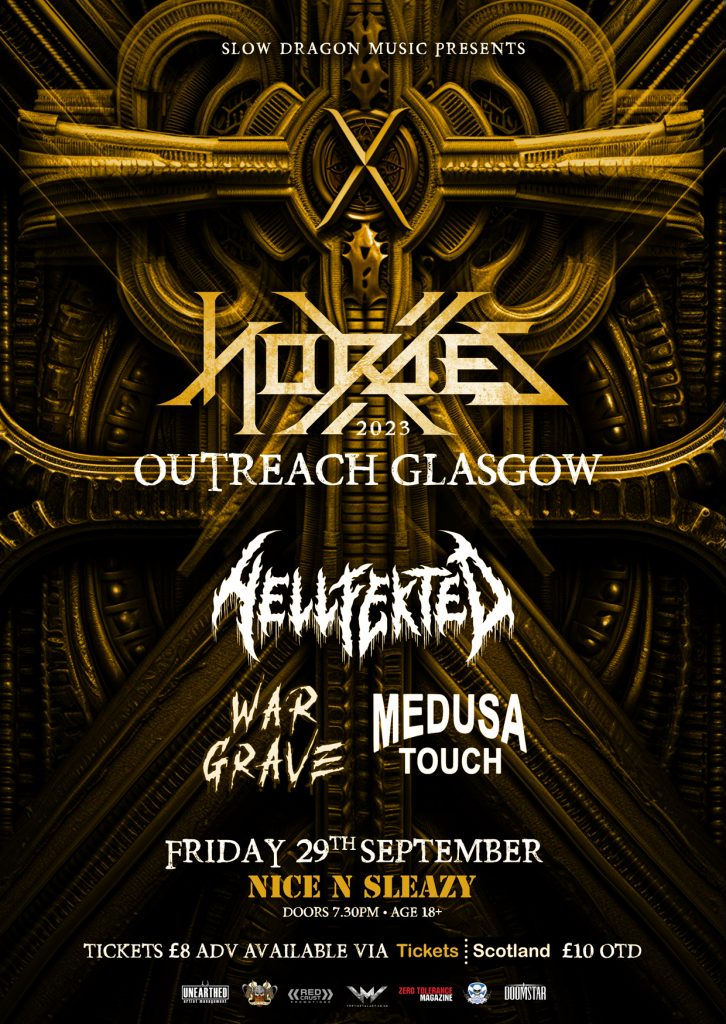 ---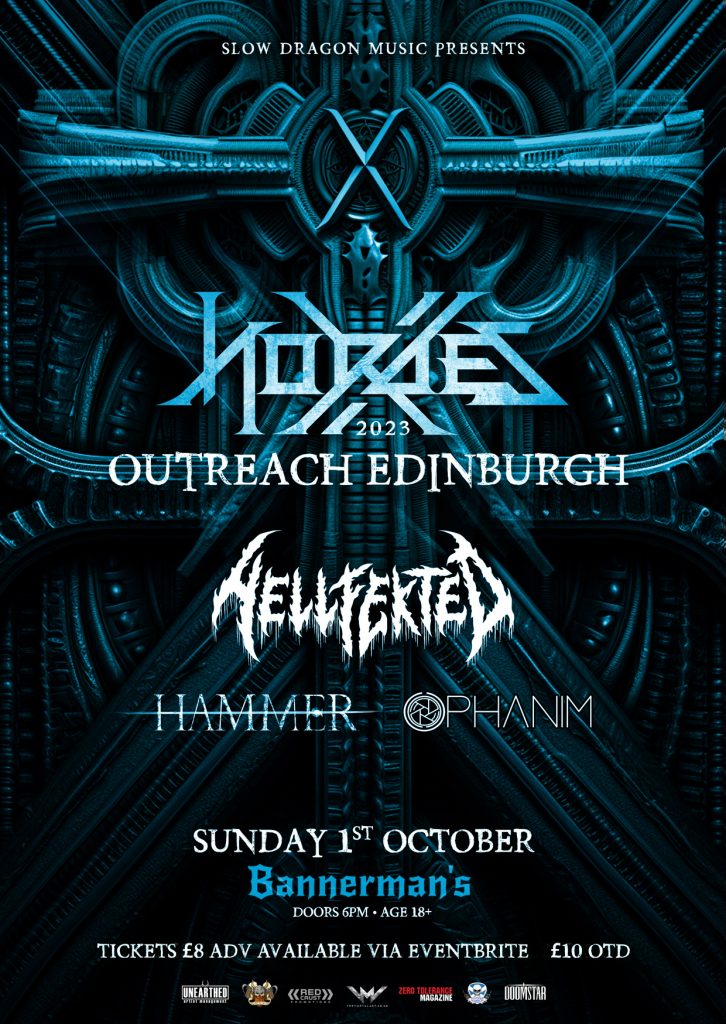 ---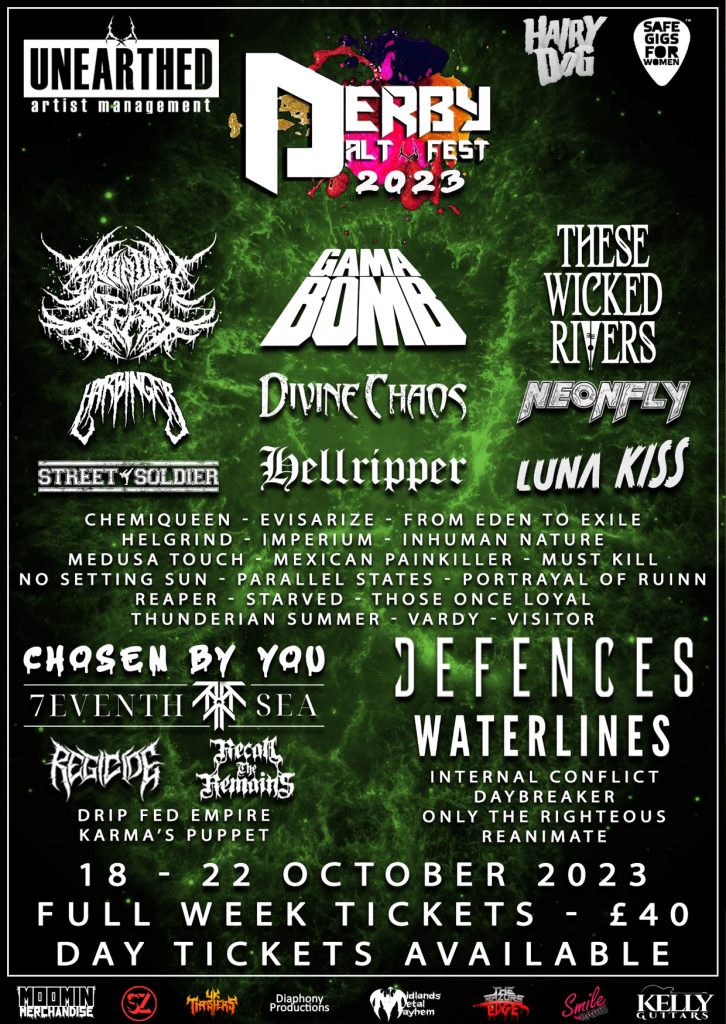 ---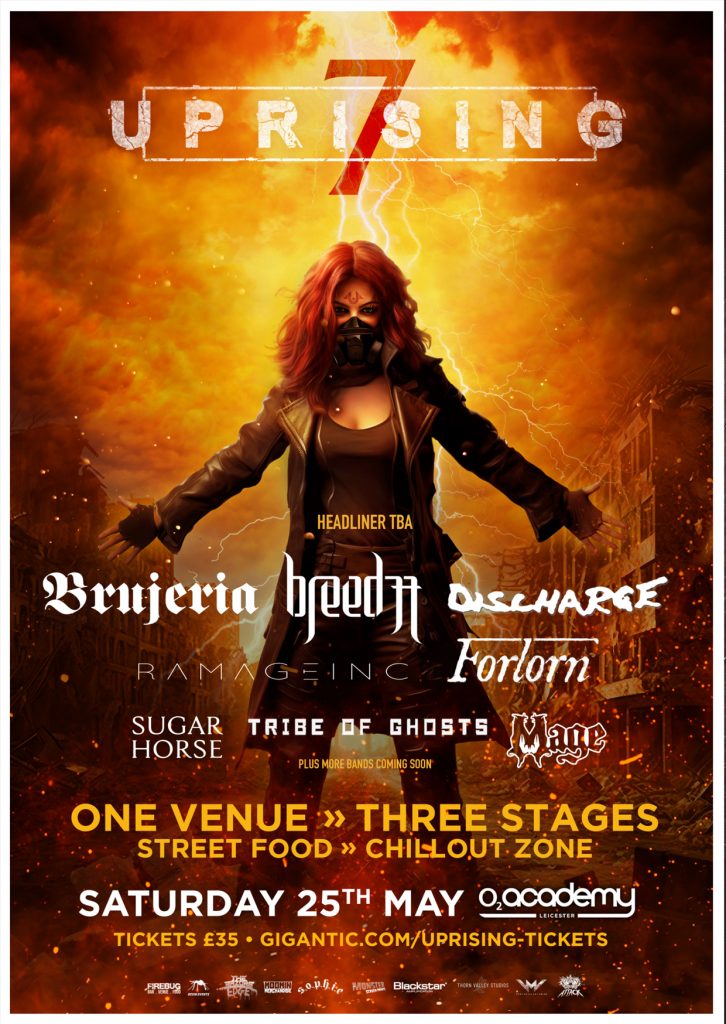 Harlott – Detritus Of The Final Age (album)