Feeding Frenzy 01||04||21
Welcome to Slow Dragon Music's review Feeding Frenzy, where we scoop up all the runaways who thought they'd made it under our watchful eye.
***we like to arrange our meals in alphabetical order***
---
Depths Of Hatred – Inheritance (album)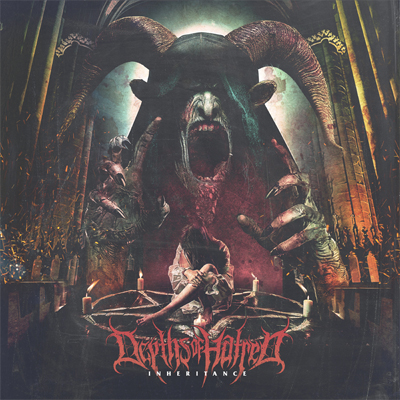 Mixing chuggy -core rhythms with creeping melodies, Depths Of Hatred start off Inheritance – their third full-length – with an accurate statement of what is to come.
Throughout, the combination of hard guttural vocals and mournful smokey croon matches up to show a unified front. They tap that monochrome "djent" feel often, but never without something else in mind. There's a lot of easy hate for metalcore/deathcore to be found. Some of it feels justified. However, that's due to overplay, and a mass cookie-cutter phenomenon, which, it has to be said, has been given a huge swerve on this record. It feels above it. The guitars shoulder much of the work on this front, the lead draping themselves lazily over syncopation one minute, splattering the air with a spray of Scandinavian tremolo the next. The vocals also take full advantage of this developed style to curve out some beautifully harmonic hooks. DOH have taken idioms somewhat played to death, and drawn them back to life here, with their eerie experiments. In totum, a solid album which should stand out to fans of the particular sub-genre where it will be inevitably, if unfairly, placed.
Grade: A-
Slow Dragon
---
---
Feculent – The Grotesque Arena (album)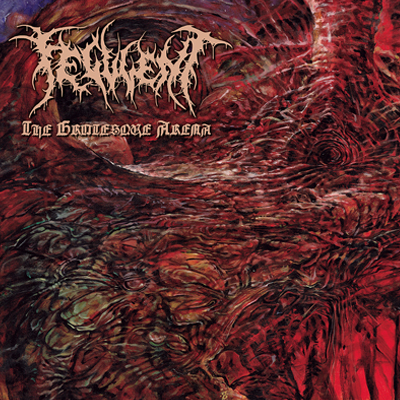 Swirling into the brain, The Grotesque Arena is a vibrant storm of noisy black/death metal. Perhaps too noisy..?
Then again, as much as a little more definition sounds like a nice idea, it could potentially take away from the effect and atmosphere. It's honestly a hard one to judge. A bit of messiness can be very rock n roll in any genre, and, after all, part of the appeal of early 90s black metal was exactly this anti-culture attitude towards production. Yet, they are also a bit of a death metal operation, and in that, I personally prefer a bit of "clunk", which isn't really present. Feculent don't really colour outside the lines in terms of technicality, so you can't miss much, though. Punishment is the name of the game here, and they are rolling all sixes. The vocals are monstrously indecipherable, lurching from infernal gut roar to cadaverous screech, a fitting personification to represent this band as a whole. The range of the guitars seems to involve two settings; buzzsaw and piledriver. As the saying goes, keep it simple, stupid. This is sure to be a win for those who just want to hear a great slab of sacrificial meat slammed down. While I can indulge in a musical carneia or two, I do like to hit the salad bar as well.
Grade: B
Slow Dragon
---
---
Feeding Frenzy 01||04||21
---
Stormtide – A Throne Of Hollow Fire (album)
I might have been playing too much D&D recently, but the opening track from A Throne Of Hollow Fire really puts my mind in that zone.
An adventure begins here, round a twilight campfire. That title, as well, appeals to the historical fantasy fan, with suggestions of Martin and Shakespeare. Thus, the tone is set. Strings, taken direct from epic saga soundtracks, follow through into the main body of work, spawning imagery of hazardous horse-back chases across open wilderness. Like a more menacing partner act to The Hu, Stormtide are almost certainly influenced by the likes of Conan The Barbarian and Lord Of The Rings. This is a part of the encyclopedic universe of heavy music which can often sink a little deeply into cheese territory. Stormtide aren't too guilty of this, however. There's no "Diggy Diggy Hole" or anything quite so comical. This is a more serious affair, dedicated sincerely to sword and sorcery escapism. You do get a light-hearted, mid-way tavern stop stomp in One More Pint, but then it's straight beck to the grim task in hand. ATOHF is satisfyingly gimmick free, while revelling in the tones and instrumentation of folky battle metal. I'd call that a success.
Grade: B+
Slow Dragon
---
---
The Bottle Doom Lazy Band – 2005 – 2020 Doom Over The Years (album)
Being introduced to a band for the first time, when they've been releasing albums for a decade and a half is always interesting, especially when it comes to reviewing.
Jumping into a release which features songs spanning their career let's you simultaneously take in their early roots and most recent efforts in one grand sweep. Added to this, 2005 – 2020 Doom Over The Years is a live album. Not recorded in 2020. No, these takes come from throughout The Bottle Doom Lazy Band's full career. This is a very old school sound, and not just on the doom front, either. The vocals have a little of the same wavering timbre which made Jello Biafra such a distinctive voice. With the occult leanings in the subject matter, and the metal charged guitars, maybe this came more from a Jaz Coleman influence. Whichever, it adds to the anachronistic sense surrounding TBDLB. That feeling of being from another era is the big charm with this band, taking listeners back to the days of record fares and bootlegs.
Grade: B
Slow Dragon
---
---
Feeding Frenzy 01||04||21
---
The Crown – Royal Destroyer (album)
Yes! Own that raw edge!
Thrashing through ten tracks of chaotic, death metal fire, Royal Destroyer is pure heaviness, with the safety rails ripped off. The Crown don't stop to check if everyone is strapped in, or even properly on board. They just smash their collective foot down on the accelerator, and do their best to dodge the shattered debris along the way. There are no real sub-genre tags which can be applied effectively, either. All the adrenaline you might have felt listening to Napalm Death, Bloodbath, Vader, and The Haunted is bottle-necked into a nitro-boosted kamikaze assault on every neck muscle you'll never see again. If Carmageddon was an album this is EXACTLY what it would sound like. Blood cheats and everything. This release is God level listening material. It's actually kind of hard to believe such furious exuberance comes from a band now celebrating their thirtieth year in existence! Maybe it's just a true case of "they don't make 'em like they used to". If I get the chance, you can follow the cry of "Witness me!", and join me in the pit!
Grade: A+ (and a bloodstained checkered flag for eliminating all other racers)
Slow Dragon
---
---
Void – Dreams Of A Painted World (album)
A strange composition, Dreams Of A Painted World reaches us billed as black metal, yet there is something else entirely within its construction, and lots of it.
Furious, blown out bm riffs are indeed present. They are, however, not even given close to equal footing to the curious soundscapes sprawling hopelessly across Void's ambient desert. At times, this sounds like something between Sigur Rós and Neurosis. At others, it is reflective of introspective flashes likely to be found in Lovecraftian psych-horror film. With just a nod to 8-bit loving synthwave adding some fogged neon despair, their palette is complete. As ponderous and atmospheric as it is, this isn't even post metal. It is musical art with some doom and black metal ingredients incorporated. These four exploratory pieces say much, without a human voice in sight, using whatever sound meets needs at any given point. So, while it does contain certain elements of the genre, to tag this as black metal is entirely too restrictive. One should only call it Void.
Grade: B+
Slow Dragon
---
---
Feeding Frenzy 01||04||21
---
Read more reviews on Slow Dragon Music
---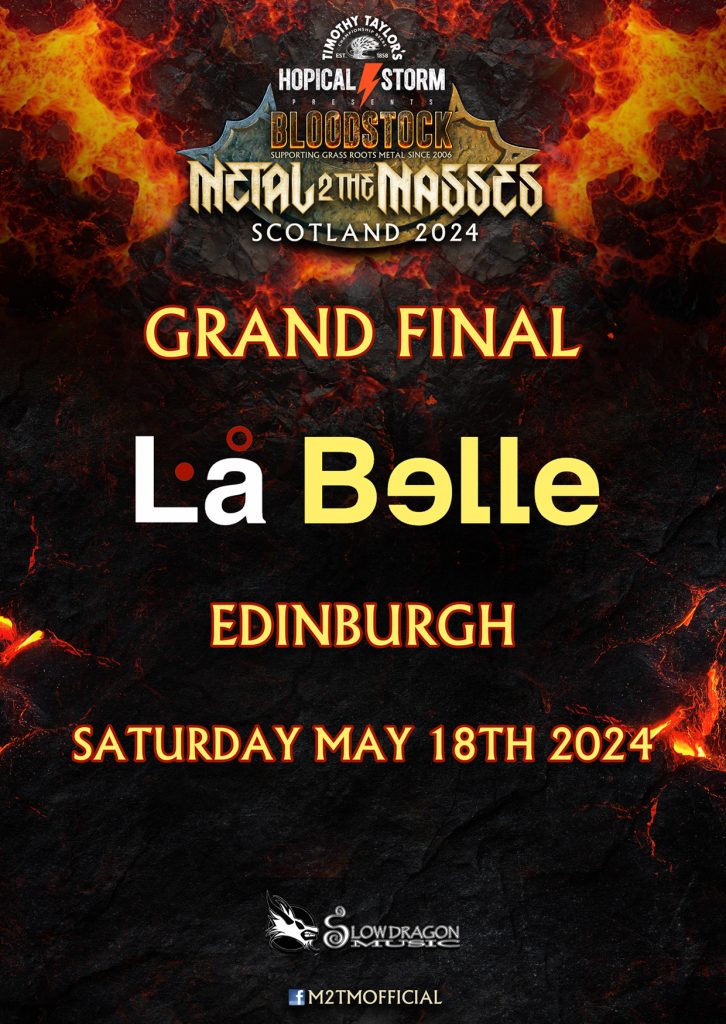 ---