Feeding Frenzy: Vio-Lence, Vévaki, & more – 26||11||22
Welcome to Slow Dragon Music's review Feeding Frenzy, where we go snapping and snarling through notable recent and upcoming releases.
***we like to arrange our meals in alphabetical order*** 
---
Aklias – All My Sins (EP)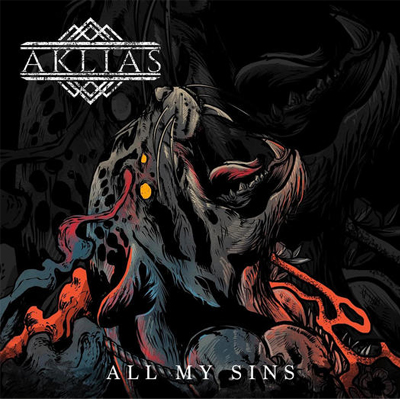 Inverness metallers, Aklias, set out with their debut EP this month, titled All My Sins.
It's been some time waiting for this release, with the band forming a while back, and Rotting Away hinting at what was to come a few months ago. It doesn't disappoint. Melodic elements collide with a ferocious, almost metalcore central focus to great effect. However, there is also a consistent nod to post metal, with a spacious sensation of scale. Furthermore, the thrashy tone of the guitars build on the diversity of character, and make this something more distinguished among its contemporaries. In fact, it even reaches depths of heaviness which could qualify as death metal. In all, it's a bit like a shoutier, groovier, hardcore tinged In Flames. Running at six tracks, this pushes to the lengthier end of an EP, and you certainly don't feel cheated, or like something is missing. Bands rarely start in peak form, though, and it will be interesting to watch Aklias develop from here. All My Sins is a very promising introduction.
Grade: A-
Slow Dragon
---
---
Anomaly – Drif (album)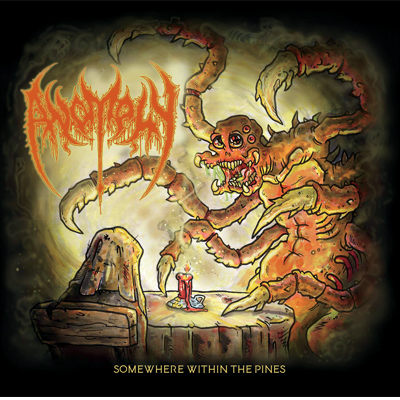 Release Date: 11th November 2022||Genre: Progressive death metal||Label: Willowtip Records
With album number two, Milwaukee's Anomaly weave a tale of rural brutality.
Despite the "unsigned artist" artwork, Somewhere Within The Pines is an incredibly accomplished album. Focused on a long running series of disappearances in a deep forest (real or imagined we don't know), it wends its way through a macabre world. There is a delightful trail of breadcrumbs leading the listener through the dark woods. Intriguing surprises lie around every twist in the path. Occasional melodic vocals, riddling streams of bass work, swamps of post-sludge doom create an enveloping landscape. There's also just a glimpse of Lamb Of God type groove hinted on the horizon. Keeping it simple when needed helps the tale to ebb and flow, and your never quite sure through which character's eyes you view the scene. SWTP is an excellent example of audio storytelling, full of tempting detours, including… a folk/blues song..? Yup. It's a curveball, but it actually rounds out the world they have created very nicely.
Grade: A
Slow Dragon
---
---
Donations

Help us to help promote new heavy music!
The Boby Lees – Bellevue (album)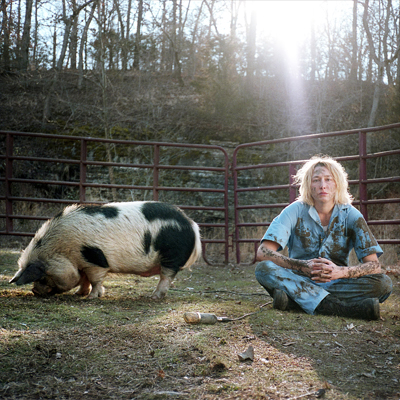 The Bobby Lees inject blazing lava into the veins of modern music with their new album.
Maniacally cramming a cement mixer with the limbs of punk, grunge, and rock n roll, this band is as raw as it gets. It just grabs such a crazed vibe! Iggy Pop, The Cramps, Nick Cave; there's a sensation of something other with these artists, and The Bobby Lees bare their knuckles in the same ring. They just happen to have stashed a homemade taser under the mat. Aside from the free roaming, animalistic music, the vocals take their sound to a higher realm. Characters like Sam Quartin are rare, and any attempt at comparisons leads us to the fictional. Natural Born Killers. Sin City. Suicide Squad. You get where I'm going with this. Smokey, shuddering, and somehow dangerous. It might be punk rock, but above that, Bellevue is pure music. It's everything indie rock has been trying (and failing) to get right for years. This could get huge.
Grade: A+ (potential game-changers award)
Slow Dragon
---
---
Feeding Frenzy: Vio-Lence, Vévaki, & more – 26||11||22
---
She Said Destroy – Bleeding Fiction II: Child Of Tomorrow (EP)
She Said Destroy finally put 2021's Succession into physical form, with an added extra…
The album itself was released digitally last October. Those who have already heard it, will be familiar with the skippy drum sequences and progressive licks. The Norwegian post-metallers seemingly didn't want to just stick it on wax, though. For the vinyl version, they've added a single track EP, running just under 15 minutes. Basically, that's half another album. 10 years after their Bleeding Fiction EP, it functions as a sequel, titled Bleeding Fiction II: Child of Tomorrow. And a fitting follow-up it is. Just like the album to which it is attached, this is the SSD sound which keeps fans coming back. As simultaneously bleak and uplifting as ever. This is an expansive and adventurous creation, which will no doubt help some to sail through the darkening days of year's end.
Grade: A-
Slow Dragon
---
---
SDM Discord
Come on in to discuss articles, events, & more
---
Vévaki – Fórnspeki (album)
Nordic dark folk heathens, Vévaki return with second album, Fórnspeki.
There is something about a heartfelt venture into the musical mists of time which appeals to followers of heavier fare. The sounds are strange bedfellows, but there's no arguing; it works. Some artists, however, seem to grasp the idioms with greater authenticity. Vévaki are one such project. Drawing directly from Norse poetry, this was originally a one-man mission, with guest artists. Having evolved into a full group, they have developed what they call a "broader and more mature" sound. Indeed, it is a new stage, which elevates their ritualistic approach, to stand, shoulder to shoulder, with bigger names such as Wardruna, Heilung, and Nyttland. Now that would be a live experience! While previous album, Edda, was a noteable release, the increased textural complexities afforded by multiple, full-time contributors makes Fórnspeki something even more special. Deeper, darker, and more demanding of our attention.
Grade: A+
Slow Dragon
---
---
Vio-Lence – Eternal Nightmare (album – re-issue)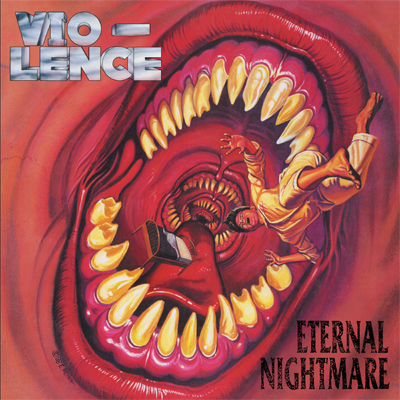 Vio-lence return to their historical dreamings, with a re-issue of their 1988 stormer.
Killian on vocals. Strickland on drums. Rob Flynn and Phil Demmel on guitars. Repka on cover art. Looking back at this personnel list alone, it seems obvious in hindsight that Eternal Nightmare would be a classic. Die hard thrashers have always known it, but this re-release hits with perfect timing. The current ability to access pretty much any album means listeners have been digging deeper. With any love of thrash metal, many more are now surely aware of this acute slice of frenzied speed. However, they might have missed the opportunity to grab a physical copy. And this is a release which could easily entice such ownership. Musically it hasn't tired. In fact, with pure thrash still very much on the table, this stands strong amongst fresh output. Future-proofing is built into its very structure, and this nightmare, it seems, is very much eternal.
Grade: A
Slow Dragon
---
---
READ MORE REVIEWS IN FEEDING FRENZY ON SLOW DRAGON MUSIC
---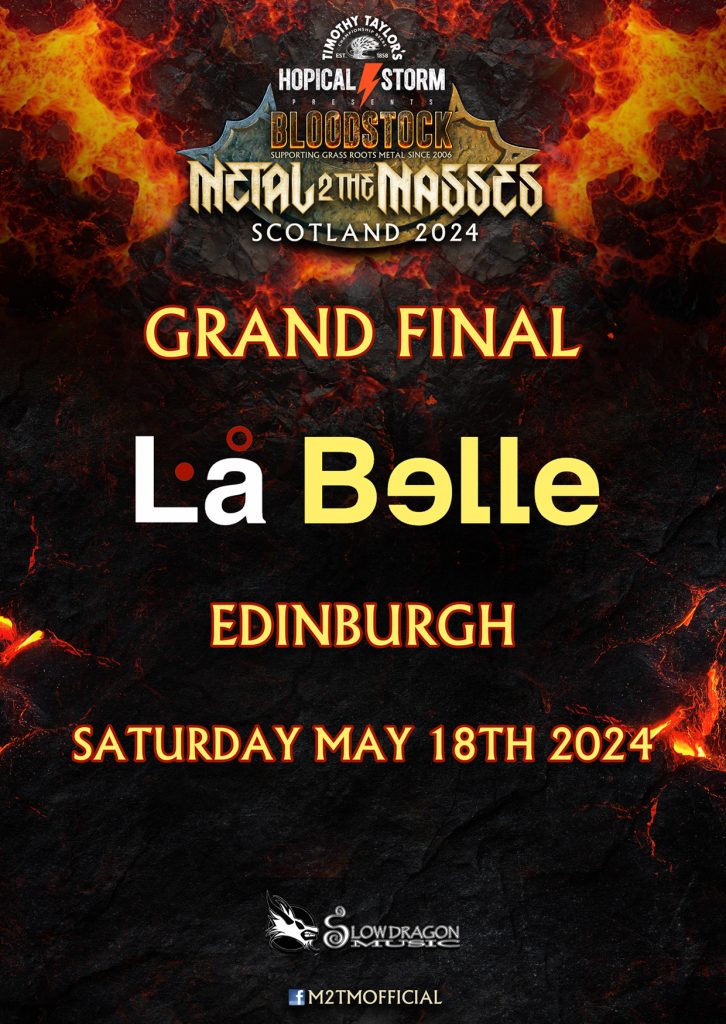 ---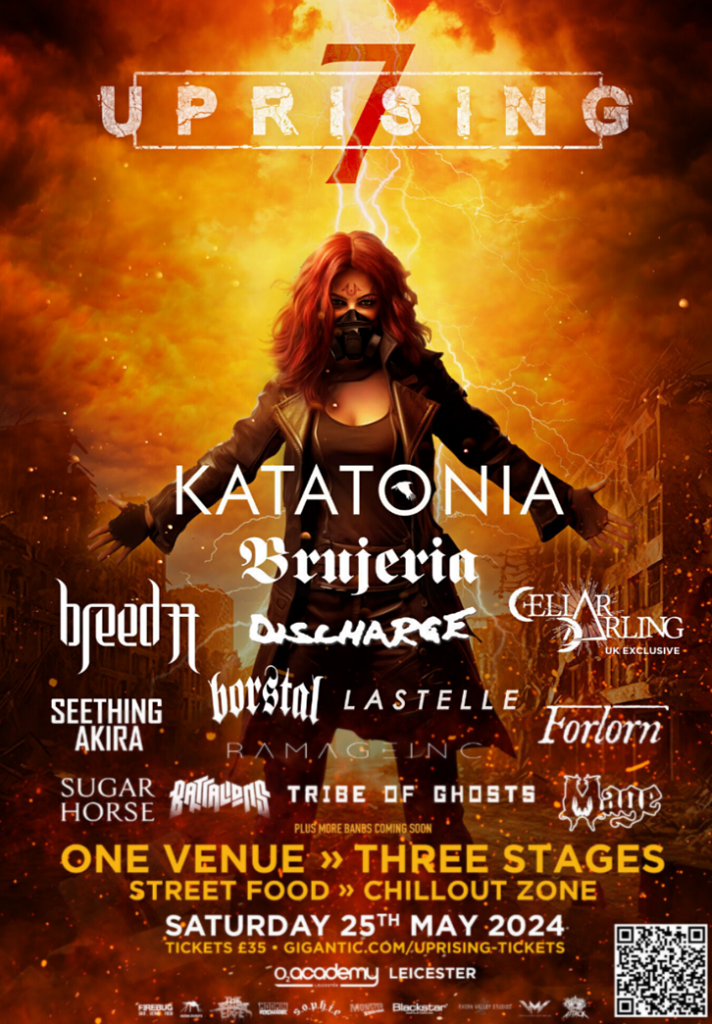 Feeding Frenzy: Vio-Lence, Vévaki, & more – 26||11||22